Audi RS5 review – ride and handling
Has an agile and grippy demeanour, but start pushing to the limit and things get a little limp
Audi made a big song and dance about how much effort it put into this generation of RS5 becoming a genuine driver's car, moving the front wheels forward in the chassis and stiffening the body. A further key aim of the development process was weight reduction, resulting in a 1707kg kerb weight.
The use of aluminium and high-strength steel in the structure means that the body is 15kg lighter than the previous V8-powered RS5. The front and rear axle assemblies are 6kg and 5kg lighter respectively, while the electro-mechanical steering gear shaves a further 3.5kg.
The good news for Audi is that its rivals' weights have continued to creep up over the years, somehow making the RS5 the lightest car in its class this side of the Giulia Quadrifoglio, with the M4 Competition weighing in at 1725kg, and the Mercedes-AMG C63 S Coupe now at a staunch 1745kg.
> Click here for our BMW M4 review
Elsewhere, the RS5 features a specially developed version of the brand's quattro all-wheel-drive system. It's permanently engaged with a standard torque split of 40/60 front to rear – a set-up that's claimed to deliver more agile handling. Yet it has the ability to vary the torque channelled to either axle depending on the conditions, with the front able to take up to 85 per cent of the engine's effort and the rear 70 per cent. More importantly, this process now happens more quickly, helping to promote more natural handling characteristics.
Also included on all UK cars is the Sport rear differential, which can shuffle power across the rear axle and, in extreme situations, overdrive the outside wheel for a more rear-wheel-drive feel.
Leave the car to its own devices in Auto mode (there's also Comfort, Dynamic and Individual, where you can pick 'n' mix your favourite engine, steering, suspension and transmission settings) and the RS5 is impressively easy-going. The optional adaptive dampers soak up bumps that would send a shudder through the M4 and C63.
Partnership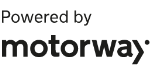 Need to sell your car?
Find your best offer from over 5,000+ dealers. It's that easy.
Turn into a corner and it's immediately clear the RS5 feels light on its feet. There's prodigious grip up front, and while the steering rack has little to no feedback, there's a progressive build-up of weight. There's not the innate precision of an M4 Competition, though, and while there's relatively good lateral stability to support the steering response, it can feel a little flacid and vague.
Still, the RS5 turns in more eagerly, while the firmed-up dampers help keep it on an even keel during hard cornering. And with the benefit of four-wheel-drive traction, the Audi fires out of corners with the sort of rocket-propelled energy that its rear-drive rivals can't match.
It's most certainly all-wheel drive, though. Power hard out of a tight corner and there's a tiny sense the rear axle is helping rotate the tail, reducing understeer and helping you carry more speed down the next straight. Be more aggressive and in slippery conditions the car will start to slide – but it's nothing like as playful as the new BMW M4 Competition xDrive, and in dry conditions it can sometimes undermine the RS5's ultimate body control.
The Audi RS5 isn't as throttle adjustable as its rivals, either, meaning you have fewer options into and out of corners. Carry a little too much speed into a bend and you get mild understeer, which can be cancelled out by lifting off. However, try to tighten the car's line with a little more throttle and the Audi washes even further wide.
To really appreciate the Audi's deep reserves of talent you've got to put the dampers into their sportiest settings and really drive it hard. It's at this point that you can appreciate the cast-iron body control, limpet-like grip and impressive balance. No, it's not as exciting as its rear-wheel-drive rivals, but as a way to cover ground quickly, effortlessly, and with a modicum of engagement, it's in a class of its own.
> BMW M4 Competition xDrive review
Of course, this requires the use of Audi's clever Dynamic Ride Control system. Where the standard car can feel a little ragged at the edge under hard cornering, DRC hydraulically connects each of the four dampers to keep the body more controlled. There's not quite the same night and day difference in feel as in the larger RS6 and RS7 (the system replaces an air-spring set-up in those cars, explaining the bigger difference in feel), but it is a worthwhile addition that helps the RS5 feel more like an RS model and less like just another fast Audi.
Ultimately, the RS5 was never a class leader, treading more of a super GT path compared to the F82 M4 and C63 Coupe it rivalled at its introduction. Now, in 2022, the latest G22 M4 has taken things to the next level, leaving the RS5 feeling undernourished in terms of capability and speed, but then covering its previous flaws with a brilliant all-round package. The Audi, on the other hand, feels like a project that could and should have been taken forward with more power, more grip and less conservatism to its handling balance, but instead Audi Sport had other projects to focus on, leaving behind a model that still hasn't really found its feet even five years on from its launch.