Join evo and Öhlins for a unique test opportunity
E92 M3 owners - test Öhlins suspension and have your car featured in evo magazine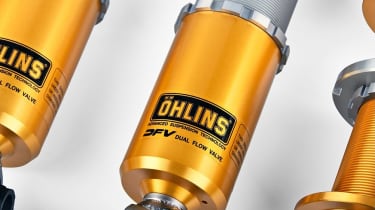 If there's one thing you need to know about Öhlins, it's that they rank driver feel as highly as performance data when it comes to testing and refining their top-end suspension systems. Or in other words, Öhlins and evo are natural partners.
For this reason, we did not hesitate in joining forces with the Swedish company for a unique chance to take part in a fascinating road and track test – plus the opportunity to have your car featured in evo magazine. 
Open to owners of the E92 BMW M3, you will have the chance to equip your car with a full Öhlins 'Road & Track' suspension makeover including full, professional set-up.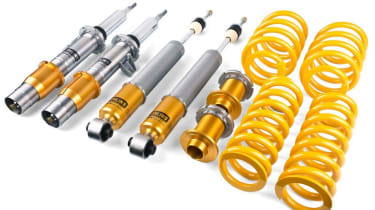 for illustration purposes only
Not only that, but you'll have a masterclass on how to get the best from the equipment with an Öhlins engineer and experience a full evo road and track test of your car. Plus you and your car will star in three 'Fast Fleet'-style reports in evo magazine!
It's a unique opportunity to discover how Öhlins tease the magical combination of comfort and performance from a car – your car. 
The project will begin with the lucky reader witnessing the suspension transformation at an official UK Öhlins Centre. Then the story moves to the Anglesey racetrack where he or she will begin to fine-tune the set up with an Öhlins engineer and an evo road tester. Then finally the evo and Öhlins crew will join the reader and their car on the evo Triangle in North Wales for road set up work. All expenses will be paid by evo.
This incredible opportunity is open to owners of the E92 BMW M3, and the owner will keep the Öhlins equipment.
To apply tweet @evomagazine with #ohlinsevo and a picture of your E92 BMW M3 or post on our Facebook page.
Terms & conditions
Open to UK residents only, aged 18 years+. 
Applicants must be the owner of an E92 BMW M3. The car must be in good cosmetic and mechanical order, with valid road tax, MOT and insurance.
The successful applicant must make their car available for suspension fitting, set-up and testing at a designated official Öhlins Centre in the UK, week commencing 17 August 2015.
The successful applicant (and car) must be available for testing in North Wales on 24, 25 and 26 August 2015.
The selected applicant gives consent to evo and Öhlins testing the performance of their car on road and track in North Wales.
Evo will insure the successful applicant's car against damage sustained whilst on test, excluding mechanical damage.
Evo will cover the successful applicant's fuel and accommodation costs whilst car is on test.
Once fitted to their car, the Öhlins suspension equipment will become property of the successful applicant.
Servicing and maintenance of the Öhlins suspension equipment will be the sole responsibility of the successful applicant.
Öhlins will supply and fit an EDC cancellation kit to override BMW error messages.
Öhlins is not liable as a result of the modification to successful applicant's vehicle, except where an Öhlins product is proven to be faulty.
The successful applicant consents to being featured within evo magazine and website, and for content to be used by Öhlins for promotional purposes.