BMW to race at Le Mans in 2024 with M Hybrid V8 racer
BMW's finally confirmed it'll run a full WEC campaign starting in 2024 with its new LMDh racer
BMW will return to Le Mans in 2024, announcing that it'll run a full World Endurance Championship (WEC) campaign against a packed field of rivals in both Le Mans Daytona Hybrid (LMDh) and Le Mans Hypercar (LMH) classes. Until now, BMW had only committed its new M Hybrid V8 LMDh racer to the American ISMA series from 2023, but quiet over its commitment to a WEC entry.
The news confirms that we'll see BMW as one more full factory outfit reaching out for a Le Mans 24hr victory, but it'll need to beat Toyota Gazoo Racing, Porsche, Peugeot, Lamborghini, Cadillac and Ferrari to do so come 2024. It'll be the first time BMW has raced at Le Mans since 1999, a year that it won outright with the BMW V12 LMR prototype racer. 
BMW sighted tight development schedules as the reason why it wouldn't commit to a 2023 WEC entry, focusing first on getting the car up and running in the American ISMA championship, in which it will only compete against fellow LMDh-class racers. 
BMW's M Hybrid V8 racer will be based on a control chassis from Dallara and powered by a twin-turbocharged V8 engine derived from a previous DTM program. This is supplemented by a control hybrid system from Bosch and battery pack from Williams Advanced Engineering, both packaged onto the front axle. This is a similar development path that rivals from Porsche and Lamborghini have taken, with both teams opting for a powertrain utilising a twin-turbocharged V8.
The powertrain
BMW's V8 engine goes under the internal designation P66/3, which itself is a development of the engine utilised in its DTM racers from 2018 and 2019. As a stressed member in the DTM racer, it proved to be an ideal starting point for its application in its LMDh racer, but has required lots of further development to bring it into line with the endurance classification's requirements. 
Partnership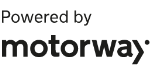 Need to sell your car?
Find your best offer from over 5,000+ dealers. It's that easy.
In the initial research phase, BMW explored both the P48 turbocharged four-cylinder unit used in its current DTM cars, but it didn't hit its durability targets, while the P63 twin-turbo V8 found in the old M8 GTE Pro racer was deemed too heavy.
The process of turning the naturally aspirated P66 into a turbocharged and hybridised powertrain for the BMW M V8 Hybrid has resulted in its P66/3 nomenclature, but it's retained key elements of the base engine such as its 3999cc swept capacity, 90-degree V angle and a high 8200rpm redline. Without taking into consideration its hybrid elements, the combustion engine on its own is rated at 631bhp, and produces 479lb ft of torque. 
The body and chassis
The new BMW M V8 Hybrid's distinctive bodywork was designed by BMW's Designworks department, an off-shoot of the main design team that usually focuses on broader product, mobility and system design. As such, the design is not derived from an existing BMW road or race car, although it does incorporate typical BMW motifs including a kidney grille, double lighting element and a new interpretation of the iconic Hofmeister kink. 
BMW's first and only Le Mans triumph came back in 1999, with the V12 LMR co-developed with Williams, the brand's F1 technical partner at the time. Powered by a version of the S70 V12 engine featured in both the McLaren F1 road car and Le Mans-winning F1 GTR racer, BMW's foray into endurance racing was a fleeting but ultimately successful enterprise, something it's no doubt hoping to emulate, which makes it even more of a shame to know it'll only compete in the USA.
Still, with no fewer than eight entries from the big brands across the LMDh and LMH classes, plus smaller privateer teams too, we're set to see the widest and most varied field in endurance racing for a generation.