Toyota GR010 Le Mans Hypercar contender revealed
Toyota Gazoo Racing ready to continue WEC winning streak with all-new GR010 Le Mans Hypercar racer
Toyota Gazoo Racing has officially revealed its all-new Le Mans Hypercar class contender, the new GR010. It is the first of this year's new Hypercar class racers to be revealed in detail and represents not just a physical manifestation of Toyota's commitment to endurance racing, but also a preview of the road-going GR Supersport it remains committed to releasing to the public.
As an all-new racer under the Le Mans Supersport regulations its peak power is restricted to the class maximum of 671bhp. How teams have reached this maximum figure though is where the new regulations allow distinction between teams. In Toyota's case its 3.5-litre twin-turbo V6 petrol engine, mounted behind the driver, produces this maximum 671bhp figure, which is then supplemented by a 269bhp electric motor on the front axle, making the GR010 four-wheel drive.
In order to produce no more than its allowed 671bhp at any one time, clever engine management systems modulate the petrol engine's output as the front-mounted electric motor delivers power to the front wheels. When the battery's energy has been depleted, or at speeds of under 75mph where the electric motor is not allowed to be utilised, the petrol engine's full 671bhp is then available.
> Peugeot Hybrid4 500kW Le Mans Hypercar class racer technical details revealed
That V6 engine is not related to any current road-car engine according to Gazoo Racing, and has instead reached that engine capacity given the extra headroom Hypercar class regulations allow in overall weight, keeping the powertrain within a comfortable operating window. The powered electric front axle has been developed in partnership with Japanese automotive supply giants Denso and Aisin. 
As a result, compared to Toyota's LMP1 TS050 racer, the new GR010 has 32 percent less power and weighs an extra 162kg overall. This will translate to a four to five second per lap rise in time around standard WEC circuits, and up to ten seconds on Le Mans' Circuit de la Sarthe.
Partnership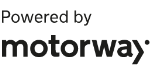 Need to sell your car?
Find your best offer from over 5,000+ dealers. It's that easy.
> Toyota GR Yaris 2020 review - a true homologation superstar
Despite changes to the regulations that now don't require manufacturers to create a road-going version of their Le Mans Hypercar racer, Toyota has confirmed that it will continue with the development of its road-going homologation, the GR Supersport. This ironically makes it the second road-going homologation model that Toyota has developed needlessly after a last minute rule change within the motorsport's governing body. A similar fate befell the GR Yaris, who's WRC tenure was cancelled after the WRC rearranged its planned rule changes, making Gazoo Racing's 2021 GR WRC car irrelevant when a new hybrid class is introduced from 2022. The brilliance of the respective road car however doesn't make this a problem for performance car types, mind. 
The Toyota GR010 will race against fellow Le Mans Hypercar class rivals from Scuderia Cameron Glickenhaus and ByKolles this year, with Porsche, Peugeot and Audi all confirming entries in the LMDh class from 2022 onwards, which altogether will make for one of the most diverse and competitive fields underpinned by manufacturer funding since the golden ages of endurance racing.