Peugeot 9X8: a deep dive into the wingless Le Mans Hypercar
Peugeot's spectacular 9X8 marks the brand's return to top flight endurance racing. We speak to the team behind it.
It's all about the wing – or rather the distinct lack of one. The Peugeot 9X8 made its debut in the World Endurance Championship in 2022, entering a small handful of rounds to complete its development programme ahead of a full assault on WEC and Le Mans glory this year. And while the car didn't trouble any podiums, its striking appearance attracted more attention than its rivals might care to admit.
And that has added importance as we enter what could well be a new golden era of endurance racing. One that kicks off – somewhat fittingly – as Le Mans marks its centenary year. There'll be more than a dozen competitors in WEC's new Hypercar class, with five major manufacturers behind the bulk of them, not least Ferrari and Porsche. Fast forward to 2024 and BMW, Lamborghini and perhaps even Honda will be in the mix, too. Ultimately only one can win and there'll be battered and bruised egos littering La Sarthe's pitlane come Sunday June 11. If history teaches us anything, though, it's that some of the most iconic race cars don't actually win. Standing out in a grid that's full to bursting with legendary names feels like half a victory already.
'We as engineers were a little surprised by the amount of interest!' admits Olivier Jansonnie, Peugeot Sport's technical director, when I bring up the wingless appearance of his team's new car. 'I think most of the talk we've had on this car regards the lack of wing, but quite frankly there's a few things on the car more innovative than this…'
Undeterred, I ask how it came about. 'We were exceeding the targets in the wind tunnel. So during one of the first tests we came up with the idea of removing the rear wing altogether. By the end of 2021 we had two prototypes running in parallel – one much closer to an LMP1 design, and this one. 
Partnership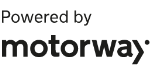 Need to sell your car?
Find your best offer from over 5,000+ dealers. It's that easy.
'This concept brought a lot of packaging benefits with it. It moves the weight distribution further forward, to almost 50:50. We quickly found we could extract the same performance from both cars just by tuning them differently. The previous regulations were very strict on what you could do with the underbody but now it's super-flexible. So we worked more underneath the car. I think we'll see lots of different aero solutions across the grid with ultimately the same results.'
It's the dawn of endurance racing's new Hypercar rules that have not only catalysed the largest, most exciting grid in decades but introduced some welcome design diversity across it, the 9X8 being a shining exemplar of the inventiveness the new rulebook allows. This new dawn of endurance racing is designed to unite both WEC and the American IMSA series, with both grids open to teams who've opted to build a car to more restrictive LMDh rules. While these force teams to stick with stock chassis and hybrid components and a rear-wheel-drive layout, they do allow the same car to compete across the globe and slice costs in the process, tempting both BMW and Porsche back to disciplines they'd taken an extended break from. LMH rules, meanwhile – the preferred option of Peugeot, Ferrari and current champions Toyota – allow the whole car to be designed in-house and accommodate all-wheel-drive competitors. Which is what the X of 9X8 signifies.
Peugeot's road car design department worked alongside its motorsport team to an unprecedented level to bring the 9X8 to life, and it's chock-full of design details that help preview future models (the recent Peugeot Inception concept is blatantly a relative) while also referencing the past. Perhaps I'm alone in seeing the faint ghost of 205 and 309 GTIs in the headlight shape, but the designers assure me that the rear fenders' resemblance to those of the legendary 905 is real enough. 
Looks hardly decide races, of course, and there's plenty of impressive hardware beneath the skin. Some of it new, plenty of it cherry-picked from Peugeot's most recent endurance race car and also from its – and Citroën's – rallying exploits. 'Initially the rulebook allowed much bigger power outputs, so our first engine was a V8,' says Jansonnie. 'Just as we were about to push the button on that, the regulations changed and we came up with the V6.'
The 9X8 pairs a 268bhp electric motor on the front axle with a 671bhp 2.6-litre V6 powering the rear. It's a bespoke race engine, albeit one carved from existing Peugeot Sport knowhow. The block bears relation to the V12 from the 908 HDi, while its twin-turbocharging is educated by Dakar and World Rally experience. Thanks to the greater freedom of LMH there's a 900V battery, developed with Peugeot's pals at Total Energies, while a seven-speed sequential transmission is at the drivers' fingertips.
Nothing transfers up from Peugeot's road cars, and you could argue there's a lack of relatability to the internal combustion element of the 9X8's hybrid powertrain. It's not like we'll see the V6 in a saloon or SUV, after all. But the race car has been developed in parallel with the 508 Peugeot Sport Engineered and lessons learned in WEC will inform the direction of future PSE models, none of which have yet been confirmed. It's safe to say a road-legal hypercar won't be an option, though, despite rival Toyota having taken one to concept car stage. 'It was never in the rulebook that you had to homologate a road car too,' says Jansonnie, 'but there was an opportunity to do it.'
While the new rules are bound by the infamous Balance of Performance (BOP), that does allow a broad grid of cars by encouraging manufacturers to take technical flights of fancy, knowing they won't suffer heavily on track for trying something new. That said, it's perhaps safe to assume there may be minor frustrations among the more inventive LMH entries when BOP gifts some of their less diverse, rear-driven LMDh rivals a similar chance of victory.
All cars on the grid are capped at 671bhp peak output, making the Peugeot's combined 939bhp purely hypothetical. The advantage of its electric motor is traction: each time it's activated, the output of the engine dims to keep the 9X8 under the threshold. And to avoid the AWD cars marching ahead of RWD rivals during wet races and in more technical corners, there's a minimum activation speed for the e-motor, one dictated by tyre size. At 150kph (93mph), Peugeot's sits lower than that of the Toyota GR010, the reigning champ using more rubber.
Every driver I've spoken to says the switch from LMP1 to Hypercar is stark, not least because the cost of entry has plummeted – an echo of much simpler electrification methods – while weight has ballooned. A minimum of 1030kg represents a near-160kg hike over WEC's former hybrid superstars. 'The LMP1 formula was a technological marvel,' admits Nick Tandy, who won Le Mans in the Porsche 919 Hybrid and now races its 963 successor. 'I don't think we'll see the like of it again.'
It's a feeling mirrored by Peugeot's Loïc Duval. He claimed both Le Mans 24 Hour and World Endurance Championship trophies with Audi in 2013 and, while he's delighted to be in a position to reclaim them, he's frank about the lower limits of his new car.
'There's less downforce, less power and the car is heavier,' he says. 'Even though I've driven in DTM and Super GT, I can feel what a massive impact the weight has on this car's balance. The handling is really different. When you lose some of the downforce in traffic, the car is a bit more difficult to drive and you really feel the weight transfer when the tyres are getting older. But it's the same for everybody because the mass is linked to the regulations.'
As another driver who has experienced both generations of hybrid Le Mans car, he's also an expert in how their powertrains compare. 'It's a little bit less powerful here, and the way we use it all is different. You cannot use both engine and motor at their maximum, whereas in the Audi you could add the two together for more than 1000bhp.'
The drivers don't activate the motor on demand, rather the system is automated. Its timing is based on circuit maps honed during simulations attended by both engineers and drivers. 'You really feel it when the front axle is active as the electric power is super-strong and quickly delivered,' Duval says. 'You feel it in the steering as the car pulls you from the corners instead of pushing you.'
Enough technology, though. Are drivers excited to have such a packed and talented grid? 'Who wouldn't be excited about it!' Duval grins. 'It was difficult for me to swallow when Audi stopped endurance racing at the end of 2016. Having the chance to come back with Peugeot during this era, when the fight between cars and drivers is going to be so awesome? I think it's going to be fantastic. More drivers and teams also means we will have a lot more fans coming along, too, so the atmosphere will be electric.'
It's a chance to settle scores with old friends and foes, too. 'André Lotterer is going to be at Porsche and Sébastien Buemi at Toyota, who I've not raced against for a while,' says Duval. 'And I have Nico Müller in my car who I know from my days in DTM. Being all together to fight during this era is really special and a great opportunity for all of us.'
Does the breadth of competition mean he and Peugeot have to temper their ambition a little? 'Expectations are high as we want to do as well as we can! Toyota will be the target, of course – they've been here many years in a row now – but we don't know where the others are going to be. A podium in both the championship and at Le Mans will mean a good season.' Is he prioritising one over the other? 'Target number one is Le Mans. It's iconic. In 2013 I managed both, and being world champion in your sport is special. But I'd give a little bit more for a Le Mans victory. And these cars are made for it; they're more alive there than at any other racetrack. It's always been the same – I drove a 908 back in the day, an Oreca, the Audi and now the 9X8 – it's always ten times better around Le Mans. Every single driver likes it more than any other round.'
Paul di Resta, among the drivers of the second of Peugeot's 9X8s, agrees. 'This new Hypercar is built for Le Mans,' he tells me. 'It's light on downforce and significantly heavier than before, but around a track like this its efficiency comes into its own. Down the Mulsanne Straight and towards Indianapolis will be where it feels at its best.
'I think Le Mans is such a different philosophy. When everything was more open without BOP you'd have one package for here, and one for other tracks. You don't have that luxury anymore so you're running the Le Mans package throughout the year. It's all about the most important race.'
Everyone's car is frozen once it's been homologated, skewing its set-up towards the layout at La Sarthe (assuming that's what its team has prioritised). But it's this rule that's led to a healthy chunk of the new Hypercar era's cost savings, with Jean-Marc Finot – head of motorsport at Stellantis, the mothership Peugeot belongs to – estimating that LMH demands less than half the outlay of LMP1.
Does that mean it was easy to convince the board it was time to return? 'It's never easy,' he says, 'but I remember the day well. November 13, 2019: the day of the release of Ford v Ferrari, though that was a coincidence. I presented this project to the board and got the decision that same day. 
'It's in Peugeot's DNA. It's the 30th anniversary of the 905 winning and the 100th birthday of Le Mans. We also wanted to have a technical laboratory for our new hybrid powertrain, to increase our skills in electrified powertrains, and it was a good economical opportunity because of the huge decrease in costs. 
'We chose LMH as it allowed a full Peugeot Sport design of the powertrain compared to LMDh where you only develop the internal combustion engine. It's not very trendy to communicate ICE in Europe and it's more agile to work this way with our partners and suppliers. I'm quite sure it's no more expensive for us as a result. And whatever design you have, the performance will be the same. It'll give the races a lot of diversity: V6, V8, turbo, naturally aspirated. It will be interesting for the fans to see such different cars. Balance of Performance is a necessary evil as a competitor, but it's a good way to give these programmes some affordability.'
But surely Finot, like us, can't help but ponder what a 9X8 could do without the power cap so intrinsic to new Hypercar regulations. Add its engine and motor together and you're nudging 1000bhp – with the potential for more should the car evolve. Does his team look back at the record-slaying Porsche 919 Evo and ponder what an un-bopped 9X8 might do?
'Maybe we'll think about it at the end of the programme but for the time being we're focused on the current regulations. Of course, there will be a temptation to use all of the power in the car,' he smiles. Maybe it won't only be the 9X8's lack of wing that the history books remember.