Porsche 919 Evo officially laps the 'Ring in 5:19.5 smashing the lap record
The Porsche 919 Evo has become the fastest car ever car to lap the Nordschleife.
On June 29 2018 the Porsche 919 Evo broke the outright lap record at the Nordschleife setting at time of 5min 19.546sec with Timo Bernhard at the wheel, smashing the previous record of 6min 11sec set by Stefan Bellof in 1983.
Porsche had a small window within which to set the fastest lap possible with temperatures proving a critical factor, hence they had to make haste in the cooler, morning conditions. At 8am, when the circuit opened, Timo Bernhard ventured out for an installation lap before his first of three record-breaking runs, each of which was faster than the last.
First time out the five-time N24 winner posted a time of 5min 31sec, breaking the record by 40sec. Less than 30 minutes later he lapped the 12.9-mile circuit even quicker in 5min 24sec, before embarking on his final run, where the stopwatch showed the astonishing time of 5min 19sec.
Subsequently, with temperatures continuing to rise the team called quits on further runs. However, Porsche had hoped to undercut the 35-year old record, to which it laid claim, by a full minute, hence why Bernhard was dispatched for the third and final run, even with the new record already bagged.
Stephen Mitas, Porsche Team Chief Race Engineer pointed to the surprising conditions, lacking in grip, as a limiting factor in eclipsing the old record by the desired margin. Conditions permitting, the Porsche team are of the belief that 5min 11sec is achievable.
> Ring Kings - The fastest Nurburgring lap times
Even so, the 919 Evo still clocked mind-boggling speeds at various points on the circuit. On the main straight (Döttinger Höhe) Bernhard saw 229mph and hit over 200mph through the Foxhole (Fuchsröhre), and matinting the high speeds was made all the more difficult with the 919 Evo's extreme setup rendering all curbs off limits.  
As a result the German driver had to tread a narrower line through each of the Nordschlife's hundred-plus corners, with no margin for error. This made it an altogether different proposition to the open expanses and far-reaching run-off areas of Spa Francorchamps, where the 919 Evo also boasts the outright lap record. 
Partnership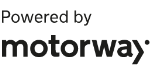 Need to sell your car?
Find your best offer from over 5,000+ dealers. It's that easy.
In light of its achievement in Belgium and Germany, we wouldn't be surprised to see the 919 Evo embark on a global lap-record offensive, heading to other tracks where it has previous in the WEC, such as Le Mans, Silverstone and Fuji.