Mention BMW's M3 to anyone with even a modicum of superunleaded running through their veins and the first thing that will come to mind is the iconic, motorsport-inspired E30. It isn't fast by today's standards, but its rev-hungry 16-valve S14 engine is one of the very best, and when combined with the gloriously tactile chassis ensures the E30 remains highly desirable 30 years after its debut, with the very best examples attracting six-figure price tags.
For those of us with more modest means the E30 M3 boat has well and truly sailed, but that doesn't mean you can't have an M3 parked on your driveway for a reasonable sum. And while, to the uninitiated, subsequent generations could be deemed more tarted-up repmobiles than motorsport icons, that would be selling the M3 dynasty seriously short.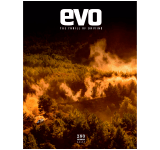 Subscribe to evo magazine
Subscribe today to have every issue of evo delivered straight to you. You'll SAVE 39% on the shop price, and get evo for its original cover price for a whole year!
The joy of an M3, no matter which generation, is its versatility. One minute a rampant and entertaining performance car with 911-rivalling straight-line go, the next a suitable family holdall and an accomplished mini GT car. It's a rare blend that's won the M3 a strong following over the years, and while the limited edition and collectable versions – the aforementioned E30, the CSL, the GTS – are heading towards the stratosphere, the three examples we have here can still be bought for less than the price of a new 320d M Sport. In the case of the E46 and E92 generations you could even hedge your bets and have one of each…
The E46 M3 arrived in 2000 and was a return to form for BMW M after the E36 that so disappointed the press. To many the E46 epitomises what an M3 should be about: zesty straight-six, tough looks thanks to blistered arches to cover the widened track, and a chassis that's driver-focused, involving and playful. And the best news is £10k will buy one today. Yes, you'll need to spend more to bag a mint manual example, but search hard and there are good ones to be found, especially if you don't have an allergy to higher mileages.
Slipping behind the wheel of an E46 M3 tells you much of what you need to know, with a nigh-on perfect driving position and a lesson in peak ergonomics, while the 180mph speedo and a rev counter that's electronically red-lined at 8000rpm hint at the available performance. With 338bhp and 269lb ft of torque it's quick too, with 0-62mph taking 5.2sec, and that S54 straight-six is an absolute jewel, with a hard-edged metallic note lower down the rev range that morphs into a sonorous howl the higher and harder you rev it.
The engine isn't the only aspect to write home about, as  the wonderfully compliant and adjustable chassis have just the right balance, offering a controlled ride (especially on the 18-inch wheels) yet a level of poise and interaction you might not expect. For those unconvinced by the latest electric power steering set-ups, the E46 M3's hydraulic system will bring back memories of when steering still had feel and feedback by the bucketful. Combined with a rear end that's equally happy to stay in line or shred its tyres when you've switched off the DSC, it's a machine that can be driven and adjusted on the throttle with ease.
Two special E46 M3s were offered: the lightweight CSL with more power, more aggressive styling, unique alloys, bigger brakes and a quicker steering rack, and the CS, which used CSL-style wheels plus the CSL's brakes and quicker steering. Like the E30, the CSL is an expensive second-hand buy, and the CS is on its way to joining it.
There were two transmission choices on the E46: a six-speed manual, or the same 'box with electro-hydraulic changes, called SMG II (the only set-up offered on the CSL). We'd always opt for the former, mostly for the additional layer of interaction the manual brings, but it's worth pointing out the manual isn't the last word in short, snicky gearchanges, its throw being overly long and not the most tactile. The SMG does have its fans, but it's pretty awful in auto mode and some don't like the baseball-bat-to-the-back-of-the-head thump that full-on upchanges elicit. You can smooth things out with a momentary lift, but the SMG also adds additional complexity that can be costly when it goes wrong.
And it's not the only thing that could cost you. The oldest E46s are knocking on for their 20th birthday and the chances of them having been owned by a string of unsympathetic owners are high. Regular servicing is expensive, as are quality tyres, so look for an example with a string of receipts showing frequent expenditure on preventative maintenance. Achilles heels are potential conrod bearing damage, VANOS variable valve timing woes, blown head gaskets and cracks in the rear axle carrier panel. And, on a machine of this age, broken springs, shot dampers, rusty wings and saggy interiors can all be added to the list of potential weak points.
Specialist inspection of a possible purchase is vital, as those not familiar with the E46 might well miss some of the potential maladies. A dodgy VANOS may well not illuminate a warning light, but performance will feel flat, while hairline cracks in the axle carrier panel could go unnoticed if you don't know what you're looking for. Don't spend your entire budget buying an E46 – you need to have a war chest to fix any problems that might arise. Don't let this put you off, though, as it's a wonderful machine to drive. And with prices potentially rising for good, unabused examples, you could offset some running costs when the time comes to move on.
But if the potential weak points of an E46 M3 have you running for the hills, don't sprint off just yet as the second of these Munich masterpieces we're looking at today can be bought for a similar figure to the E46. And it'll be newer, probably have covered less miles, and have fewer potential weak points.
BMW E46 M3
| | |
| --- | --- |
| Engine | In-line 6-cyl, 3246cc |
| Power | 338bhp @ 7900rpm |
| Torque | 269lb ft @ 5000rpm |
| Weight | 1495kg (230bhp/ton) |
| 0-62mph | 5.2sec |
| Top speed | 155mph (limited) |
| On sale | 2000-07 |
| Price new | £39,730 |
| Price today | from £10,000 |
Replacing the E46 in 2007, the E92 M3 lacked the pronounced wheelarch extensions of its older sibling, but it's still very obviously a much meatier version of the E92 3-series coupe and unlikely to be mistaken for a 320d. Especially once the starter button is pressed and the meaty V8 barks into life with a rumbling commotion.
After two generations of six-cylinder power the M3 doubled the original's cylinder count and went down the V8 route – the E46's 'six' really was at the end of its development both in terms of power output and meeting emissions regulations. Effectively four-fifths of the M5's V10 (sharing 80 per cent of its parts), the S65 in the E92 produced 414bhp at 8300rpm and 295lb ft of torque at 3900rpm, although 80 per cent of that twist was available from just 2000rpm. With 76bhp and 26lb ft over the E46, it was quicker, 0-62mph dropping to just 4.8sec, but there was so much more to this E92 than outright performance.
While it still managed the same duality of purpose as the E46 – cruiser one minute, bruiser the next – it had a slightly more tech-heavy, grown-up vibe. Equipment levels rose – satnav was among a host of standard items – and there were numerous options, including adaptive dampers. Launched at a time of global economic meltdown, selling a £50k+ coupe proved tough and there were a host of Edition models, packing special colours and more equipment, while in 2010 a Competition Package debuted – the E92 equivalent of the E46 CS, with CSL-style wheels, 10mm lower springs, adaptive dampers with recalibrated settings, and remapped parameters for the DSC. Small changes perhaps, but they added that missing layer of finesse. If you can stretch to one, a Competition Package E92 M3 is the one to go for.
As with the previous generation, two transmissions were offered – a six-speed manual and an all-new seven-speed dual-clutch (DCT). The DCT was streets ahead of SMG II (and the E60 M5's SMG III), offering a convincing auto mode and ballistically quick (for its time) up and downshifts. Around two-thirds of E92 M3s were so specified by their first owners, despite the additional £2645 cost, but even with there being fewer manuals on offer our choice would still be for a stick-shifter. Yes, it's two tenths slower to 62mph, but as with the E46, adding a third pedal simply brings a further dimension to the drive, something else to perfect and enjoy.
If the E92's interior is a little more grown up than the E46's, its driving position isn't quite as sorted – the driver's seat really could do with being an inch or two lower – and the steering wheel is overly thick, but once you're over those gripes there's much to like.
Like the best M-cars, proceedings are initially dominated by the engine, and this one is an absolute belter – powerful, torquey and with a phenomenal appetite for revs. On first acquaintance you might find yourself changing up by sound alone – the V8 might seem like it's reaching bursting point – but a glance at the rev counter will show you've missed the top 2000rpm of the rev range and that's where it really struts its stuff, bellowing its approval with a banshee wail that's utterly addictive. It really is a glorious engine to sit behind, bassy and throaty lower down the range before coming on song with a tune you'll want to revisit again and again.
Get beyond the epic engine and the E92 acquits itself very well, especially when fitted with the adaptive dampers. The ride in Comfort mode is very GT-esque and, providing the road surface is billiard-table smooth, the firmness of Sport adds a further layer of interaction to the chassis and is also perfect for track work. For many British B-roads it's too hard, though, and the best option is Normal, which provides a blend of suppleness and control.
The hydraulic steering is excellent, its weight and feedback correlating precisely to how much work the front tyres are doing. Front-end grip is of the highest order on turn-in, which makes bringing the rear end into play with the throttle an easy and satisfying transition, with the E92's cornering attitude varying from mild to wild depending on how many beans you give it. For a four-seater that can swallow a week's luggage, it really has few peers.
M-cars don't have a reputation for being the most cost-effective machines to run, and while the E92 M3 doesn't have quite so many foibles as the E46, there are some potentially expensive downsides to ownership. Perhaps the most worrying is rod bearing failure, with a failed shell requiring a new crank, which is eye-wateringly expensive. Many owners opt for preventative replacement of the bearings, as other than carrying out an oil analysis regularly (itself not foolproof) there are no warning signs of imminent failure. The cost is around £1500, which should include new engine mounts as these fail with time. The general consensus to a long and happy bearing life is to keep the revs under 3k and throttle inputs gentle until oil temps are near 100deg C.
Throttle actuators are the other main issue – there are two, one for each bank – but they can be rebuilt with upgraded internals for about £600. DCT sumps weep so need replacing, which is painfully expensive as the filter and gearbox oil are very pricey. DSC stability control hydro units have been known to fail, and at over £1500 for the part it's an expensive repair, although a rebuild is around £400. Beyond that not a lot goes wrong, but as with all high-performance machinery, consumables aren't cheap – four tyres will be getting on for £1000, as will a set of front pads and discs.
BMW E92 M3
| | |
| --- | --- |
| Engine | V8, 3999cc |
| Power | 414bhp @ 8300rpm |
| Torque | 295lb ft @ 3900rpm |
| Weight | 1580kg (266bhp/ton) |
| 0-62mph | 4.8sec |
| Top speed | 155mph (limited) |
| On sale | 2007-13 |
| Price new | £50,245 |
| Price today | from £14,000 |
Our third M3 is the current F80, and there's no coupe this time as that's now morphed into the M4. Still, the four-door is arguably better looking and even more practical. The V8 didn't last long in the M3 dynasty and the latest generation returned to a 3-litre straight-six, but this time with the addition of twin turbos, and unsurprisingly it's a bit lively.
Its 425bhp may not eclipse the E92's output by much, but peak torque of 406lb ft – available from just 1850rpm and all the way to 5500rpm – blitzes the earlier car's output and endows the F80 M3 with blistering get-up-and-go, 0-62mph taking just 4.3sec, or 4.1sec with the optional seven-speed DCT. Despite its phenomenal pace the F80 isn't best suited to the UK's lumpy blacktop, and poor body control, especially at the rear, make it a spiky companion over a tricky road. Gentle rather than brutal throttle applications help to tame it, but punting it down a challenging road can be frustrating.
Ultimately, whilst it is still involving and rewarding to drive quickly, it lacks the finesse expected given the M3s that have gone before it. Its engine is mighty, though, and it revs to 7300rpm – high for a turbocharged motor. And the higher you rev it, the stronger the performance. Make no mistake, it's a hugely rapid machine, but despite its ability to rev, it never sounds inspirational – it's a rumbly soundtrack, while pops and bangs that accompany gearchanges sound overly synthetic, being augmented via the car's speakers.
BMW tweaked the F80 with suspension changes for the 2018 model year, helping to tame the wayward rear end and endowing the car with a composure it was lacking before. Models with the Competition Package are similarly equipped and spending the extra money on one of these really does make sense if you're looking for the ultimate driving machine experience from your F80.
Whichever version you choose, the front end is immensely grippy, meaning you can really lean on it. The steering is not desperately feelsome thanks to its electric assistance, but you can rely on the front axle to follow your chosen line, allowing you to concentrate on how much throttle to apply. As an overall package, it's hard to beat.
And while an F80 is more expensive than the E46 or E92 generations – from £25k for a standard example, £35k for a Comp Pack – you're less likely to need money for remedial work, as bar an occasional turbo failure the F80 is proving very reliable. And it's still new enough to add a BMW warranty.
BMW F80 M3
| | |
| --- | --- |
| Engine | In-line 6-cyl, 2979cc, twin-turbo |
| Power | 425bhp @ 5500-7300rpm |
| Torque | 406lb ft @ 1850-5500rpm |
| Weight | 1560kg (277bhp/ton) |
| 0-62mph | 4.3sec |
| Top speed | 155mph (limited) |
| On sale | 2014-2020 |
| Price new | £56,190 |
| Price today | from £25,000 |
It's still possible to own an M3 without breaking the bank, but you do need to choose wisely, as a wrong'un could cost you dear. Buy a good one, though, and the combination of brilliant dynamics, sublime engine and punchy performance of any of these icons will thrill for years to come.