BMW X4 review - What is BMW's mini X6 like? - Ride and handling
The small SUV coupe is undoubtedly capable, but it just isn't as talented as other, more performance oriented SUVs
Ride and handling
With a really solid structure, a set of deeply padded seats and some high-ish profile tyres, the X4 rides in a plush and comfortable manner. Combined with the torquey 3-litre engine that barely needs more than idle revs to get the car moving at a steady pace, it certainly smooths out a road like a car befitting its premium price tag.
When presented with a more demanding road the X4 displays some respectable body control, remaining in sync with big undulations. This composure remains in corners too and, despite the taller than average centre of gravity, roll is minimal. The rear axle is especially impressive and feels more than up to the task of supporting the X4's mass. As you guide it into a corner its weight moves to the outside rear wheel, the suspension doesn't allow the BMW to sag or collapse over the wheel, instead it firmly props up the rear corner. No matter how hard you push and no matter what bumps the road throws at it, the rear remains composed and supportive.
This relatively stiff rear axle lures you into thinking that the X4 might provide a pleasing amount of agility. Sadly though, the front-end simply isn't direct enough to take advantage of the rear axle. As a result, the X4's chassis doesn't encourage you to attack corners at any great pace. It feels somewhat inappropriate in an SUV, but a little bit of trail braking into a corner really helps the front end find significantly more bite, allowing you to carry more speed into a corner.
In all honesty, you can't drive the X4 around like that very often, braking deep and heavily into corners. Instead you're left trying to accelerate hard out of corners to gain speed. But the X4's propensity to lean on its rear axle means that if you're too eager with the throttle you unload the front tyres and get a touch of understeer. It's a real shame because the 3-litre straight-six often finds serious punch out of corners, but the traction control frequently curtails its enthusiasm as it reins-in the understeer.
Partnership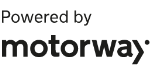 Need to sell your car?
Find your best offer from over 5,000+ dealers. It's that easy.
A competent cruiser then, but not a car that finds much agility or allows a driver to feel truly involved. Considering it's a high-riding SUV you wouldn't have thought that would be problem, but plenty of other cars with equally impressive ground clearance are able to achieve those feats. BMW itself has shown that its capable of creating such SUVs with the X5 and X6 M, but the X4 just isn't direct enough and doesn't posses the balance that modern performance SUVs have.
> Read our review of the BMW X6 M