BMW X6
Simultaneously taking 4x4s to new levels of pointlessness and dynamic excellence…
It didn't require a great leap of imagination for film maker Paul Verhoeven to drop a number of darkly satirical 'spoof' TV ads into his 1987 movie Robocop. Given the burgeoning profligacy of the time, a family board game called 'Nuke 'Em' and a car alarm system that electrocuted would-be thieves seemed believable in a media-obsessed, near-future dystopia fuelled by corporate greed, rampant consumerism and crime.
The one that funnelled all the way down to the raw, twitching denial centres of the American psyche, though, was for the vast and vulgar 6000 SUX four-door sedan, featuring the memorable banner slogan 'An American Tradition – 8.2mpg'. Soft target maybe, but exquisitely destroyed. And with America's determination to perpetuate the tradition through its love affair with 4x4s and pick-ups, all the more powerful 20 years on, now that the well-being of the planet is exercising the rest of the developed world's car makers – and Germany's particularly – in a quest to produce greener, less conspicuously excessive vehicles.
What no-one saw coming, though, was the BMW X6, a vehicle that, had it appeared in one of the Robocop ads, would have seemed improbably far-fetched. But then finding any frame of reference for what appears to be the world's first car composed entirely of indulgent, fashion-led irrelevancies isn't easy. Endowing a hefty, tarmac-bound 4x4 with the circuit chops of a lower, lither performance saloon is nothing new (take a bow Porsche Cayenne), but it's hard to see how teaming it with a genuinely strange, supersized four-door coupe body that seats just four people can be anything other than an exercise in the breathtakingly pointless.
The mood of media scepticism at the international launch of the X6 here in Greenville, South Carolina – a handful of miles from the Spartanburg plant that makes it – is almost palpable. Indeed, ever since BMW unveiled the production version of its Sports Activity Coupe at the Detroit show in January there's been a barely contained air of disbelief, the pre-prepared 'crossover too far' and 'blind alley' headlines butting hard against the early April first-drive embargo like a log jam in a fast-flowing river.
Partnership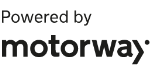 Need to sell your car?
Find your best offer from over 5,000+ dealers. It's that easy.
It isn't just that the X6 is a difficult car for BMW to justify, it's a difficult car to explain, period. The company's overarching PR line is that it's the next stage in the evolution of the Sports Utility Vehicle (or Sports Activity Vehicle as BMW prefers to call its trend-setting X5), delivering levels of dynamic excellence, driver involvement and design derring-do hitherto unavailable in a sector that includes the Porsche Cayenne GTS, the just-facelifted Mercedes ML63 AMG and the Range Rover Sport Supercharged. In other words, and rather like the X5 and Cayenne before it, just what the world never knew it wanted until it was told.
Yet the case for the X6 grows still more bizarre in the telling. BMW's assertion that the typical buyer will be someone who wants simultaneously to enjoy the inherent bulk and lofty driving position of a 4x4 and the sleek, swoopy, sporting mien of a coupe truly sounds like it was knocked up by someone on day release from the Mohammed Al Fayed Academy For Gifted Fantasists. The X6 will find further market share, says BMW, from owners of other SUVs whose families have left home and who now want something that doesn't shout 'family'.
The X6 does, however, yell 'look at me!' and were it to depend for its success solely on its ability to turn heads – aided by a quite magnificent woofling exhaust bellow in the case of the twin-turbo 4.4-litre V8 version we're driving – it wouldn't be found wanting. And that's how the pent-up negativity begins to melt. No photograph of the X6 looking like a Pixar Animation proposal for a character in Cars II can prepare you for the impact it has in the metal. With the proviso that it's sitting on 20in wheels – the smaller options look faintly absurd – it combines colossal presence with proportioning so well balanced that it disguises its hugeness (longer and wider than an X5) completely unless it's parked next to another car. Parked next to its X-series siblings, it makes them look instantly staid, old-hat and dull.
The charm offensive continues as you climb into a cabin that, while clearly based on the X5's, looks and feels classier and more elegant and has a remarkably inviting coupe-like ambience – right down to the snug rear headroom that, from memory, seems about as bouffant-skimming as my old long-term Merc CLS's. Legroom's fine, though, and the boot is usefully huge, while the seats front and back are terrifically comfortable and the elevated view from them is the same as you'd expect from a regular SUV.
There's nothing regular about the way the flagship X6 xDrive 50i goes, handles and rides, though, even if you take a Porsche Cayenne as your datum point. Unique among the current BMW line-up is the sublimely effortless, torque-rich delivery of its all-new, direct-injection 4.4-litre twin-turbo V8, which develops 400bhp from 5500 to 6400rpm and 442lb ft of torque between 1750 and 4500rpm, wafting the 50i to 62mph in a claimed 5.4sec. There's no M Power-flavoured lust for revs here. An eight-speed auto with the option of changing gear via steering-wheel paddles might seem like a recipe for a conspicuous work-rate, but the delivery is almost Bentley-like in its laid-back lack of drama. No, ultimately it doesn't feel quite as pulverisingly potent as a Cayenne Turbo, but it requires just one challenging road – the one that winds up into the sky to Caesars Head is perfect – to realise that it doesn't need to be.
And that's because the X6 has a killer chassis. Forget what you think you know about bulky 4x4s defying the laws of physics, the BMW resets the bar. Taking the X5's xDrive 4x4 drivetrain as a starting point, a trick new system called Dynamic Performance Control (DPC) splits torque not only between the front and rear axles, but also between individual wheels. If the system senses the tyres are starting to slide, it instantaneously sends drive to the wheels with the most grip. And with the widened rear track accommodating 315-section tyres there's an almost ridiculous abundance of that. Added to which, our car is equipped with Active Drive, which goes a long way to eliminating body-roll by stiffening the anti-roll bars as the cornering forces build.
The upshot is that the X6's size and bulk effectively evaporate when you're pressing on. Its agility, body control and stability at speed are astounding, more scaled-up hot hatch than tied-down bulk container. The X6 snaked through a slalom test that had been set up at BMW's Laurens Proving Grounds near Spartanburg at a speed that left all of us open- mouthed – not just at the acuity of its transient responses but also the steadfastly neutral attitude and economy of body motion. On the road, the dynamic talent teams up with the enhanced levels of forward vision to make the X6 feel massively safe and confidence-inspiring.
In short, it feels like the finished article, like the idea posited by the Cayenne that 4x4 weight and size, high performance and tidy handling needn't be mutually exclusive has finally been nailed. The X6 goes on sale in the UK at the end of May with prices starting at £41,965 for the xDrive 30d diesel. The range-topping 50i follows later in the year at around £50,000. We predict all the demand BMW could wish for. No-one really needs a 4x4 coupe of course, but in reality it's far cooler than we ever could have imagined.
Specifications
| | |
| --- | --- |
| Engine | V8, 4395cc, twin-turbo |
| Max power | 408bhp @ 5500-6400rpm |
| Max torque | 442lb ft @ 1750-4500rpm |
| Top speed | 155mph (limited) |
| On sale | November |