2012 BMW X6 M50d review
The new X6 M50d is the first diesel-powered BMW to wear M branding - is it worthy of the iconic badge?
What is it?
Not, despite its badge, a diesel-powered M-car. Or, at least, not officially. The 
50d is powered by BMW's new triple-turbocharged 3-litre diesel engine and is one of the new 'M Performance' models – in effect, a half-way house between a regular BMW and a proper M-car like an M3 or M5. However, given the size and prominence of the 'M' badge on the back of the car, we fear it's a distinction that's likely to be lost on many.
Technical highlights?
That will be the engine. BMW has already offered twin-turbocharged versions of the 3-litre straight six diesel in various states of tune, but the X6 50d (and its X5 sister) gets three turbochargers to help deliver truck-rivaling torque. 
Rather than use all three blowers together, the engine uses what's called 'compound turbocharging'. At low engine speeds a single small turbo delivers boost, then a larger low-pressure blower comes on stream to deliver pre-pressurised air directly to the inlet side of the first turbo. At higher engine speeds, when boost pressures get too much for one small turbo, a second one is brought on stream, also getting its air via the large rotor. The net result is an abundance of both power and torque: 376bhp and 546lb ft.
Even working against the X6's considerable 2225kg kerbweight, that's still enough to extract a claimed 5.3-second 0-62mph time (barely outside that posted by the X6M.)
How does it drive?
The motor is as impressive as the numbers suggest, with lag-free urge from idle speed upwards and revving happily beyond the 4000rpm at which peak power arrives. Working in conjunction with an eight-speed autobox gives the strong impression of a ceaseless flow of torque – it certainly feels 'properly' quick when unleashed. 
BMW also deserves credit for the job of acoustic tuning they've managed, getting rid of most of the noise you'd expect from compression ignition. Inside the cabin the 50d sounds like a big capacity petrol engine breathing through a sports exhaust, although at smaller throttle openings the turbos can be heard whooshing away.
Partnership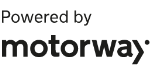 Need to sell your car?
Find your best offer from over 5,000+ dealers. It's that easy.
The rest of the driving experience is relatively disappointing. Like other X6s, the 50d never feels anything other than big and heavy, and although accurate steering makes it easy to place on the road, it lacks the dynamic finesse of lesser, lighter BMWs. It grips well at higher speeds, but lacks front-end bite when asked to deal with tighter corners. And our test car suffered from a strange hesitancy at slower speeds; the gearbox is happy to kick down quickly when you're travelling at a decent lick, but at urban velocities it's strangely sluggish – almost as if it's trying to protect the drivetrain from sudden exposure to the engine's full torque output. In any event, it felt surprisingly dull-witted when asked to pull out from junctions.
How does it compare?
You'd have to say the X6 M50d makes more sense than the utterly ludicrous X6M, with similar real-world pace, respectable fuel economy and a £20K saving on the pricetag. 
But we'd still far rather have a chance to experience this motor in the M550xD 5-series, a car that BMW isn't going to bring here.
Anything else I need to know?
We managed 27mpg for 400 miles of rapid use and performance testing. 
Specifications
| | |
| --- | --- |
| Engine | 2993cc straight-six diesel, triple turbocharged |
| Max power | 376bhp @ 4000rpm |
| Max torque | 546lb ft @ 2000rpm |
| 0-60 | 5.3-sec (claimed 0-62mph) |
| Top speed | 155mph (electronically limited) |
| On sale | Now |