If you care about your car, then you'll care about making it look the best it possibly can. They seem like small problems in the scheme of things, but we know that minor scratches, paint swirls and other marks can ruin the appearance of an otherwise well-cared for vehicle. You can do something about these imperfections, though, as there are plenty of scratch removers and colour restorers available for a small cost.
Scratch removers, restorers and polishes usually take the form of an abrasive liquid solution that must be buffed into the paintwork with either a cloth, foam pad or - for those serious about getting their car looking like new - a machine polisher. It works by removing a tiny amount of the car's coating, thus removing visible scratches or swirls in the desired area.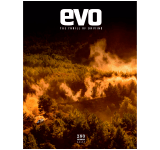 Subscribe to evo magazine
Subscribe today to have every issue of evo delivered straight to you. You'll SAVE 39% on the shop price, and get evo for its original cover price for a whole year!
> Car wax – the 10 best products and everything you need to know
Some people expect miracles, and they're unlikely to get them, but we've identified some of the best scratch removers that promise to remove visible marks and restore the shine to your car with just a little bit of work.
How we tested them
We tested the following products by applying the solutions to certain sections of a car bonnet sourced from a scrapyard. The bonnet featured small swirls and scuffs - some of which we added ourselves prior to testing - and, with each product, we tested to see whether a limited amount of wiping could improve the appearance of these imperfections.
Verdict
1. Meguiar's Ultimate Compound
2. Autoglym Scratch Removal Complete Kit
3. T-Cut Rapid Scratch Remover
1. Meguiar's Ultimate Compound Colour and Clarity Restorer
Price: £11 Size: 450ml Rating: 5/5
Billing itself as the ultimate remover of everything from scratches and water spots to oxidation and other blemishes, Meguiar's Ultimate Compound is already a favourite among car enthusiasts.
The fact that the solution isn't too abrasive is a big selling point, as users find that it does the job without risk of doing even more damage. It performed the best out of all the products we tested. To apply, you can use either a foam pad or cloth, or enlist the help of a machine polisher.
2. Autoglym Scratch Removal Complete Kit
Price: £14 Size: 100ml Rating: 4/5
Small but mighty, the Autoglym Scratch Removal Kit comes complete with a dedicated microfibre cloth, foam applicator pad and Super Resin Polish alongside the star of the show - the scratch remover paste. The downside is really the amount you get for the price, with the 100ml tube looking tiny in comparison to other products. But testing revealed that the quality is good, and the additional polish and applicators certainly make it a more worthwhile purchase. If you only rarely find the need for a scratch remover, this comes recommended.
3. T-Cut Rapid Scratch Remover
Price: £11 Size: 500ml Rating: 4/5
Suitable for use on car paintwork, enamels, gloss painted surfaces, plastics, fibreglass gel coating, glass and ceramics, the T-Cut Rapid Scratch Remover is a one-stop blemish-removal shop. The solution promises to completely remove swirl marks, paint transfer and light scratches, with the new formulation improving upon the harsher paste version with a mix that doesn't include silicone and claims not to leave any residue. Buff it into a small area at a time and watch as the look of blemishes is drastically improved.
4. Farecla G3 Professional Scratch Remover
Price: £10 Size: 500ml Rating: 4/5
From a company better known for its paint compounds, the Farecla G3 Professional Scratch Remover was always likely to be one of our top choices. And it is, setting you back only £10 but promising to leave you with a 'showroom finish' on your vehicle. The solution is gentle but effective when used on scratches and other marks, turning into a wax polish the more it is buffed into the car surface. Because of this distinction, it's perfect for DIY users who want to restore their scuffed-up car to its former glory.
5. Angelwax Regenerate
Price: £17 Size: 500ml Rating: 4/5
Best used with a proper machine polisher, Angelwax Regenerate is a heavier solution designed to remove medium to heavy scratches from car surfaces. At a slightly higher cost, you get a more intensive product that can be used not just on small marks and blemishes, but on deeper scratches, swirl marks, paint defects, imperfections and sanding marks. And although optimum results won't be achieved without a machine polisher, Angelwax will also be effective for less heavy duty purposes by hand.
6. Gtechniq P1 Nano Composite Polish
Price: £17 Size: 500ml Rating: 4/5
Slightly less aggressive than direct rivals such as Angelwax Regenerate but still capable of being effective against 1,000 grit sandpaper marks, the Gtechniq P1 Nano Composite Polish is an excellent product that uses 'nanoscopic' abrasive particles to achieve its results. Because of this, the polish is able to work faster without lubrication than other products and it promises that results will remain even after it is washed off the surface area where the imperfection originally appeared.
7. Auto Finesse POL500 Revitalise Polishing Compound
Price: £17 Size: 500ml Rating: 4/5
Although our test did not utilise a machine polisher, which the Auto Finesse Revitalise Polish needs to perform at its best, it was still surprisingly effective when used by hand. As you'd expect, the results are a little slower to take effect, but a little perseverance goes a long way and with prolonged use, you'll start to see the offending marks and blemishes fade or disappear completely. Though the product is among the pricier on this list, we think it's worth the money if you're looking for a solid all-around polisher.
8. Britemax Perfect Prep
Price: £14 Size: 473ml Rating: 3/5
Coming in lower in our rankings than some rival products, Britemax Perfect Max is another solution that is best used with a dedicated polisher rather than by hand. Though it did have an impact on swirls and marks during testing, the biggest improvement was on the overall shine of the bonnet. A second or even third attempt would go some way to getting rid of significant blemishes, but in the meantime, you can be sure that the general shine and appearance of your car will improve.
9. Quixx Paint Scratch Remover
Price: £9 Size: 25g x 2 Rating: 3/5
Despite the small amount of product included in the price, the Quixx Paint Scratch Remover belongs on this list for its budget price and relative effectiveness against scratches and other paint imperfections. The process is in two parts, the first to repair and the second to polish. The solutions use Plastic Deformation Technology to be effective against swirls and marks, with a sheet of sandpaper provided for initial use on deeper scratches. The product takes a little more elbow grease than others but is still a good option.
More evo product pages
> Best wheel cleaners 2019 - how to clean and protect your car wheels
> Engine oil: how to choose the best for your car
> Car polish - everything you need to know