Great drives: Targa Florio, Sicily
The Targa Florio once saw classic racing cars tear through its winding mountainous passes. Today, you can drive it too...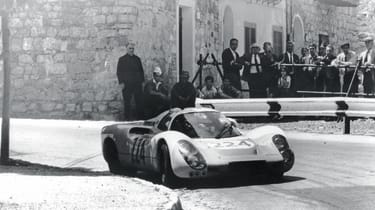 Start point: 37.94778, 13.78601 (old pit complex on the SS120). The roads: SS120, SP58, SP24, SP9, SS113
Great for: Porsche Boxster Spyder, Ferrari 458 Spider
Driving on a public road used for racing or rallying always adds to the experience, I think. If you do a bit of research before you go, then the place comes alive with the ghosts and heroes of years gone by.
Driving in Italy is always special, too: the weather helps, but there's just something about the country's love of cars and its attitude towards life in general that adds to the feeling of wellbeing. All of which means that the route of the Targa Florio could just be the perfect driving destination…
There were several routes used for the Targa over the years, including one that was basically a lap of the entire island of Sicily. The Piccolo Circuito delle Madonie described here was the shortest but also the most frequently used – and is the one being tackled in the picture above by the Porsche 907/8 of Vic Elford and Umberto Maglioli, on its way to victory in the 1968 race. The course was run in an anti-clockwise direction and the start/finish line is about four miles north of the town of Cerda, close to Sicily's northern coast. The old pits are still there, complete with faded writing and enough patina to drown you in nostalgia.
The southern half of the circuit is the more spectacular and enjoyable to drive. Richard Meaden took a 996 mk1 GT3 there way back in issue 028 and it remains one of my all-time favourite evo features. 'I can't remember ever driving a road as satisfying as this,' he wrote. 'It's quiet, tranquil almost, and yet far from wanting to slow, you feel compelled to push on as hard as you dare as a mark of respect… The route is a merciless stream of head-spinning twists and turns, gut-wrenching fresh-air drops and spine-pummelling lumps and bumps. These, it soon transpires, are Targa constants.' And if that small eulogy doesn't make you want to drive there then I don't know what will.
Partnership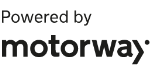 Need to sell your car?
Find your best offer from over 5,000+ dealers. It's that easy.
Where to stay
If you're planning a general holiday to Sicily with Targa tourism only being a part, then you could try the Hotel Villa Ducale in Taormina. It's a couple of hours from the route, but the reviews are excellent. Nearer to the route, in Campofelice di Roccella (on the coast just to the north of the long straight) is a B&B called Sosta dei Garibaldini, which also gets terrific reviews.
Watch out for
There is a Targa museum in Collesano, and it would be a shame not to visit. If you've got the time, then exploring the extra 22 miles of the circuit used between 1919 and 1930 would be worthwhile. Mount Etna is also stunning, with some interesting stretches of tarmac on the approach. You do need to watch out for subsidence on roads on Sicily, however, as well as some narrow sections on the Targa route.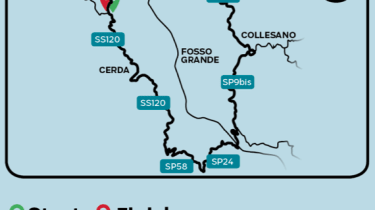 Michelin Recommendation 
The Porsche Boxster convertible proved a popular choice from its introduction in 1996. It's mid-engined layout and flat six engines provided a combination of fine handling and a suitably sporting performance. The 986/987 generations now make for an affordable roadster with the feel-good factor that comes with top-down driving and either would make an ideal choice for tackling the Targa Florio. Fitting the Boxster with Michelin Pilot Sport tyres, you can be assured of having chosen a high performance tyre that was first inspired by Michelin's experience in Formula One. Technologies include Michelin's variable contact patch for improved grip when cornering and a groove to rubber ratio that resists deformation for better handling. Michelin is Porsche's "Worldwide Cooperation Partner" and the Michelin Pilot Sport is the leading tyre fitment for the Porsche 911, Boxster, Cayman and new Panamera ranges.