Porsche Boxster GTS 981 review (2014-2016)
UK drive of the Porsche Boxster GTS that packs the pick of the options list as standard
What is it?
The GTS is Porsche's most focused Boxster since the wondrous Spyder of 2010. It costs £5844 more than a standard Boxster S and sits at the top of the range. Also, it looks absolutely fan-bloody-tastic – to our eyes, at least.
Technical highlights?
In terms of appearance, the GTS has 20-inch wheels and smoked 'Porsche Dynamic Light System Plus' bi-xenon headlights, which adjust the range of their beams according to the traffic ahead. The car's nose is 30mm longer thanks to a modified spoiler lip, and the air inlets are larger. Mechanically, there's PASM (Porsche Active Suspension Management), plus Sport Chrono, which allows you to tune the damping and throttle response at the touch of a button. Dynamic engine mounts – said to minimise body roll across the rear axle – are also standard, as are 'Sports Seats Plus' and a sports exhaust. Option these parts on a Boxster S and you'd raise the price to GTS levels. 
> Porsche 718 Boxster GTS review
So why bother with the GTS? Well, you get 325bhp and 273lb ft – making it 14bhp and 8lb ft punchier than the S – and you also get the kudos of the GTS badge. Whether that matters to you is your call, but the GTS does drive and feel like a very special car – more so than the S.
What's it like to drive?
Approaching the GTS you initially notice just how low it is. It has a sucked-down appearance that exaggerates the 'push-me/pull-you' profile and makes it looks like it's actively trying to burrow under the ground, even when stationary. Climb in and you settle down into an almost perfect driving position. As you first drive away you feel almost as if you're sitting too low, peering around the A-pillars and trying to familiarise yourself with the car's dimensions.
You needn't bother: the Boxster GTS is a car that informs you of its dimensions via feel, not sight. Every control is so finely weighted and every response so intuitive that you're never in any doubt where you have placed the car on the road, or perhaps more importantly, where you want to place the car on the road. Within just a few miles you feel keyed into the car to the extent where you are practising heel-and-toe on every downshift and revelling in the starkly transparent steering feel. 
Partnership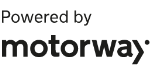 Need to sell your car?
Find your best offer from over 5,000+ dealers. It's that easy.
> Porsche 718 Boxster GTS review
Increase the pace and the GTS demonstrates its mettle. The ratio of 235/35 and 265/35 ZR20 tyres (front/rear) to 325bhp does not permit a high degree of slithering around. However, if you drive to the car's strengths – low centre of gravity, supreme balance, exceptional rear grip – then you can cover ground at quite extraordinary speed without ever feeling that the car is teetering on the edge of a large insurance claim. Or in other words, it can cope with whatever you throw at it.
And the drivetrain? Mega. (Can you see a pattern emerging?) This flat-six motor is truly elastic, with a broad powerband and a scintillating soundtrack. You can option a PDK gearbox but I wouldn't; the gearshift is the best you'll find in any modern Porsche. It's just a pity the gear ratios are too tall for general sporty road driving – third extends to over 110mph.
If you're in any doubt about the Boxster GTS's abilities, watch the video below to see (and hear) what happened when Henry Catchpole drove one on the island of Majorca in search of the world's greatest roads.
How does it compare?
Realistically, it doesn't – none of the Boxster's rivals can really match its broad spread of talents. But if you're seeking something different, a BMW Z4 sDrive35i M Sport is the closest Bavaria can offer. It costs much less than the Boxster GTS at £43,005, and gets to 62mph a couple of tenths slower.
> Porsche 718 Boxster GTS review
Mercedes can supply you SLK models that sit either side of the GTS on both price and performance – the automatic-equipped SLK 350 AMG at 5.6sec to 62mph and £44,605, and the £55,345 SLK 55 AMG with its eight cylinders and 4.6sec sprint. The latter in particular is a riot on the right road, but a bit of a blunt instrument to the Boxster's deftly wielded rapier.
Anything else I need to know?
If there's one question mark over the GTS's dynamic repertoire it's the no-cost sports suspension option. It gives that hunkered down look (20mm lower, to be precise) but it isn't available with PASM, which means the dampers are non-adjustable. It delivers a stiffness that I don't recall experiencing in the S model, and while you won't notice it on racetracks or smooth tarmac, you (and your chiropractor) will be aware of it on typical British B-roads.
But generally, the Boxster GTS is fabulous. It is high on drama – both visual and dynamic – and it exhibits a total homogeny of parts that's a rare joy to experience. Add to this a keen starting price, exceptional build quality and the deeply handsome styling and you're looking at the best open-top sports car in its class.
| | |
| --- | --- |
| Engine | Flat-six, 3436cc |
| Power | 325bhp @ 6700rpm |
| Torque | 273lb ft @ 4500-5800rpm |
| 0-62mph (claimed) | 5.0sec |
| Top speed (claimed) | 174mph |
| MPG (combined) | 31.4 |
| On sale | Now |