Porsche 718 Boxster review – drop-top still shows the competition how it's done
The four-pots are disappointing, but with a six in the middle this is about as good as cars get
​We can't really think of another car that has so consistently performed at such a high level for such a long time as the Porsche Boxster. It may have picked up the unfair tag of being the poor person's 911, but we'd hazard a guess few Boxster owners have ever felt short-changed after a day behind the wheel.   
Now six years into the 718 generation, the Boxster remains one of the best sports cars on sale, with a sizeable caveat that, depending on your priorities, affects the lower half of the range. This is almost entirely down to the fitment of Porsche's turbocharged flat-four engine – a decision that has elicited a fair amount of criticism.
>Click here for our full review of the Porsche 718 Boxster S
Porsche has made some attempt to address this, ditching the flat-four in the higher-specification GTS for a mildly detuned version of the 4-litre flat-six from the Boxster Spyder in 2019, but the magic of a sub-£50k flat-six Porsche is now but a memory.
A positioning realignment along with the 718 update also affected the Cayman, the entry price of which dropped below that of the soft-top Boxster for the first time since its inception in 2005. But rather than take a price cut, the convertible's prices have instead risen. So there are chinks in the Boxster's armour, but choose wisely and its best attributes remain, keeping it a keystone model for both Porsche and its competitors.
Porsche 718 Boxster: in detail 
Prices, specs and rivals:
At £47,090, the base 718 Boxster's rise in price compared to the previous 981 isn't really rationalised by extra equipment, but the underlying build quality is, short of an Audi TT, best in class.
Partnership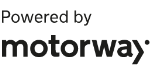 Need to sell your car?
Find your best offer from over 5,000+ dealers. It's that easy.
The bottom of the Boxster range really is a desolate place though, its halogen headlights, plastic dashboard and tiny (in context) 18-inch wheels making it look and feel like a base model. Get busy with the options list and elements such as LED headlights and proper leather can be specced, but they add up quickly. Porsche's old-style PCM system is clear and easy to use, but the basic stereo is pretty poor and struggles to overcome road and wind noise. The BOSE upgrade is well worth considering.
At £56,850, the Boxster S adds various performance upgrades, which we will go into more detail about later, but also larger 19-inch alloy wheels, twin exhaust outlets and real leather seats.
For the current model year, the £54,360 Boxster T slips between the two, pairing the standard Boxster's base engine with some of the S's chassis upgrades and other various bits and pieces.
From here though, things get a little more serious, and for the better. The six-cylinder GTS 4.0 costs from £67,250, and despite you needing to shell out a further £1242 for the GTS interior package (cheeky), the basics are there, including bespoke front and rear fascias and a very tasty set of 20-inch alloy wheels.
Finally, there's the limited-edition Boxster 25 Years, which combines the GTS's technical package with a range of bespoke styling elements and more standard kit, adding up to a very desirable package for £73,820.
Notable options across all Boxster models include the excellent seven-speed PDK dual-clutch gearbox and Sport Chrono pack which has a launch control function and a useless, but pretty, stopwatch atop the dash. Adaptive dampers dubbed PASM are available on most models, as are the eye-wateringly expensive carbon-ceramic brakes (possibly a bit of overkill on the base car with 296bhp).
Dynamically, few if any rivals can hold a candle to the Boxster in any form, with the Alpine A110 offering a more delicate and nuanced experience, but it has compromises in everyday useability. It's also not quite as intense as six-cylinder 718 models, which are more powerful and more serious in terms of performance. Instead, the upcoming Lotus Emira will rival top-end six-cylinder Boxster variants, but we'll have to wait until 2022 to finally have a go.
Buyers looking for the open-top experience without a dynamic superiority complex could look within the VW group, as the Audi TTS not only undercuts the basic Boxster on price, but also offers more grunt and standard equipment. The BMW Z4 is another open-top alternative, but is nothing like as sharp to drive. And it looks weird.