Porsche 718 Boxster Spyder RS review – unapologetically hardcore, undeniably brilliant
Porsche has given the 718 Boxster Spyder the RS treatment as it bids farewell to the combustion-engined Boxster
It's a sign of the times that despite being the fastest, sharpest, most powerful, most expensive and most extreme Boxster ever made, it is the sad honour of being the last combustion-engined Boxster that the 718 Spyder RS will be best remembered. Let that sink in for a moment. The next time we see Porsche's entry-level sports car it will be powered by batteries. 
Whether this product strategy proves to be prescient genius or premature folly remains to be seen. What we can say is the finality of this moment makes the Spyder RS usually significant. Thankfully, Andreas Preuninger and his team have made sure the Boxster received the best possible send-off, with a full suite of changes commensurate with being the first soft-top Porsche to be given the RS nameplate. 
It's an approach and treatment consistent with the last few RS models. The wildly be-winged 992 GT3 RS and hard as nails Cayman GT4 RS both felt like the architects of Porsche's GT model line didn't want to leave anything on the table for fear it remained unused as their fast car world pivots to a world of lithium ion and four-wheel torque vectoring. The £125,499 Spyder RS has the same end-of-days demob-happiness about it.
It's similarities with the GT4 RS are obvious and welcome, but this is more than an exercise in carry-over engineering. So, while the basic powertrain, brakes and suspension are shared, there has been considerable effort expended on character-shifting changes to springs, dampers, steering response and aerodynamics in order to position the Boxster as a sharper, faster and more extreme car, yet primarily intended to be enjoyed on the road.
Central (literally and philosophically) to the Spyder RS transformation is the 4.0 naturally aspirated flat-6 from the 992 GT3. We know this motor like an old friend, but it never fails to blow your mind with its magical combination of response, revs and rabid soundtrack. The numbers are still impressive, 493bhp arriving at 8400rpm supported by 332lb ft from 6750rpm. That's 79bhp and 15lb ft more than the 718 Spyder. 
Partnership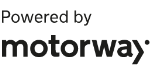 Need to sell your car?
Find your best offer from over 5,000+ dealers. It's that easy.
In a car weighing 1410kg (that's 40kg less than the 718 Spyder, 5kg less than the Cayman GT4 RS and 116kg less than a PDK 992 GT3) it makes for a scintillating partnership. As you'd imagine in-gear response is genuinely special, with a sense of muscle to match the 9000rpm madness. It's no less special against the clock; 0-62mph arrives in 3.4sec; 0-124mph in 10.9. Top speed is a vaguely irrelevant 191mph, but the fact this is achieved at maximum rpm in top (7th) gear is more significant. 
Porsche has adjusted the aerodynamics of this car to reflect its road bias. This means a shorter and less aggressively angled front splitter than the GT4 RS, which in turn means the prominent rear wing has been swapped for a large and rather appealing upswept ducktail spoiler. The underbody does without the guiding vanes found on the GT4 RS. All the changes have been made to dial-out downforce to the point of zero-lift while maintaining high-speed balance.
Weight has been saved compared to the 718 Spyder by the use of a CFRP front bonnet and seats, with further kilos saved via the Weissach Package, which adds magnesium wheels (saving a further 10kg) and titanium tailpipes for the stainless steel exhaust. You can also save a further 8kg by leaving the roof kit in your garage.
Speaking of which, the weather protection is a minimalist marvel. Admittedly it's also somewhat fiddly and time consuming to erect and stow, but considering the packaging constraints and focus on no extraneous weight it's arguably the finest exercise in improvised engineering since NASA ground staff saved the Apollo 13 crew from CO2 asphyxiation by devising a hack using a roll of duct tape, two socks and a bungee cord.
The biggest challenge was making the 'sun sail' element of the kit thin enough that it could be rolled-up and stowed in a space directly above the engine, which is much reduced versus the regular Spyder thanks to the GT3-sourced motor's taller intake system. The separate panel that wraps around behind the seats to provide full weather-tightness folds-up easily and lives in a slipcase that lives in the rear luggage compartment when not in use.
Typically, despite Germany enduring a heatwave for the previous 6 weeks, our test drive day dawns to threatening skies and patchy rain. This brings added pressure to the compulsory post-breakfast 'Roof Workshop' in which we're instructed and then tested in the art of roof assembly and disassembly. Only when we've proved ourselves able to MacGyver the roof on are we permitted to head off into the Swabian Alps. 
Despite the promising name it's not exactly the Dolomites, but the topography is ragged enough to make for some fun ascents and descents, with fast, sinuous stretches of road that run along wooded valley floors. It's good terrain for the Spyder RS, the variation in elevation and quick-fire twists and turns really highlighting this ultimate Boxster's abundant energy and general sense of being up for whatever you or the road throws at it. 
With the roof off there's a great feeling of immersion in the elements, trills of birdsong and the swoosh of windblown boughs adding texture to the otherwise steely soundscape. With the thin single-skin canopy clipped and stretched in place overhead you gain protection from showers (or baking sun) but there's still plenty of environment noise. Surprisingly there are no annoying eddies, so you can drive without the secondary element of the roof kit which attaches behind the seats to create a weather-tight bulkhead. With both parts securely in position you feel surprisingly snug and could easily travel long distances in poor weather. The noise levels would eventually become tiring, but it's safe to assume Spyder RS owners aren't going to make a regular habit of trans-continental journeys. 
Like the GT4 RS the Spyder RS takes induction noise to a whole new level. There's not the same resonant frequencies that sometimes have you going cross-eyed in the Cayman, but the relationship between throttle opening and engine noise remains direct, intense and at times a little overwhelming. It is possible to make near-silent progress, but it requires you to tickle the throttle with monkish restraint. That's something you're unlikely to do, especially in a car that eggs you on as successfully as the Spyder RS, so you become acclimated/resigned to the full gamut of roiling, gurgling, grumbling and bellowing as the butterflies open and air is drawn down through the rear deck-mounted carbon intakes (nicknamed 'music boxes' by Preuninger) with increasing volume, velocity and voracity.
Is it too much? At times, yes, but it feels churlish to moan about what is by any measure a quite remarkable sound. Besides, given the whole reason for the Spyder RS is to celebrate the dying days of Porsche's sensational flat-six (in the Boxster, at least) the occasional excesses can be forgiven. Or mitigated by pushing some cheap foam plugs in your ears. One thing's for sure; we'll miss it when it's gone.
Given the Spyder RS's reflective, end-of-era spirit it's tempting, if a little naïve, to imagine it with a 6-speed manual transmission. It was never going to happen because all modern RSs come with PDK, but it's the human condition to want the things we cannot have. There's no question this car would be fabulous with a stick-shift, but knowing it would come with a set of famously lanky ratios makes the pill a little less bitter. 
When you've got the extraordinary 9000rpm range of that GT3 motor to explore the upsides of this improved short-ratio PDK 'box are obvious. Rather than spending most of your time in 2nd and 3rd you find yourself punching hard between 2nd and 4th on give-and-take roads, maybe electing to work 4th and 5th if you want to let the mid-range torque do more work than the screaming top-end. The taller gearing in the regular GT4 and Spyder has never felt like a total deal-breaker to me, but then their engines aren't as special as the RS versions, so you're missing out on less. As it stands the more tightly stacked ratios act like a shot of adrenaline through the Spyder RS's system. And once in PDK Sport the shifts are hammer hard and blade sharp. Whether you're working up or down the 'box it's an event every time you pull a paddle.
The adoption of more relaxed spring rates (and similarly backed-off adaptive damping) is an interesting choice, for it underlines the distinction between the GT4 RS's track-focussed intent and the Spyder RS's bias towards on-road enjoyment. Being an RS there's still full adjustability in terms of ride height, camber and anti-roll bar settings, so you can tailor the Boxster's geometry to your taste, but the underlying pliancy of this less hardcore set-up is apparent within the first few miles.
It manifests itself in everything the Spyder RS does, but most notably it gives you more confidence and finds greater traction in damp and wet conditions. It feels agile and has a fabulous sense of front-end bite and more progression from the rear-end. You don't feel the loss of downforce because road cornering speeds and braking efforts don't keep you in the zone where wings make a big difference. What you do feel is the front-to-rear balance has been preserved with careful matching of that new front splitter and eye-catching ducktail spoiler.
One of the best feelings you can have in the Spyder RS is diving deep into a tightening corner, pinning the nose on the brakes and slicing in towards the apex. If the corner happens to tighten you simply apply a bit more lock and feel the nose find more bite, all the while knowing that the rear-end is equally nailed and not about to complain that it can't live with what the front-end is asking of it. There's plenty of detail through the steering and just enough roll for your internal gyroscope to accurately read the lateral forces you're putting through the car. Your bond is intimate and immediate. 
Understeer is rarely if ever an issue, even on wet roads. Instead, once at or near the limit you feel like you're operating in a fluid zone where the front tyres are ever-so-slightly relinquishing their hold, but never losing meaningful purchase. Just when you need some reassurance it always feels like you have something to work with.
Of course, this being a launch held on German roads, and evo being a UK-centric publication, we will have to reserve final judgement on the success of the suspension set-up for when we've explored some of our favourite British roads. This said early indications are very encouraging. Our love of the 718 Spyder on UK roads is well documented; that's significant as the RS's suspension stiffness is closer to it than the GT4 RS.
As an overall experience the Spyder RS is perhaps the most immediately loveable of all the current RS models. Far less intimidating or overt than the 992 GT3 RS and less of a headbanger than the GT4 RS, the inherently more carefree nature of the Boxster places fewer demands on you to channel your inner Jörg Bergmeister. The RS upgrades make it markedly more aggressive and intense, but its default is still to have fun and enjoy every moment. That's hard not to like.
The inconvenience of the roof might put some people off, but it works very well. UK and indeed German summers may not be the most reliable when it comes to consistent sunshine, but as anyone who has ever lived with an impractical open-top car will tell you, it's often the drives when you get caught in a downpour that are the most memorable. So long as you're not suited and booted and heading to a life-changing job interview the risk of wet clothes and windswept hair is a small price to pay for a car that unfailingly has you driving in the moment.
That the Spyder RS bids farewell to the Boxster as a combustion-engined sports car is a melancholy landmark in Porsche's history, but it couldn't bring the era to a close in more memorable or unequivocal style. What comes next has very tough act to follow. 
Price and rivals
Porsche has the hardcore sports car niche sewn up so tightly the 718 Spyder RS's closest showroom rival is the 718 Spyder. Or at least it would be if Porsche hadn't recently closed the order book. You'll need to hurry with the RS too, for although it's not a limited-edition car, numbers are restricted by production capacity at the factory. 
Truth be told, for most people the regular Spyder sits in a sweet spot that's hard to beat. It's fast enough, sharp enough and vocal enough to outpoint pretty much any other sports car on the road. Except the Spyder RS, which delivers the purest and most intense sports car driving experience. Its character and delivery is undoubtedly too full-on for some tastes, but for those who crave hardcore thrills there is literally nothing else like it.