Porsche Panamera Turbo review, price and specs
The new Porsche Panamera Turbo gets more power, improved styling and a host of new technology
What is it?
The new Porsche Panamera, the German sports saloon getting its first major update after four years on sale. Despite Panameras being launched with consistent regularity since the model's 2009 release date, they've all been refreshed at the same time. Here we've driven the four-wheel-drive Panamera Turbo, prices for which start at a stocky £107,903, currently putting it at the top rung of the ladder.
Technical details?
While the Panamera S and 4S eschew V8 power for a more frugal twin-turbo V6 engine, the Turbo retains its force-fed 4.8-litre V8. Its power is up, too, boosted from 493 to 513bhp, while peak torque remains at 516lb ft. While this results in improved performance figures – 0-60 now dipping below the 4.0sec mark and the top speed climbing to 189mph – fuel economy and CO2 emissions have benefitted from the update, too. They are now rated at 27.7mpg and 239g/km respectively.
The economy gains are assisted by new technology for the PDK twin-clutch paddleshift gearbox; as well as its traditional seven speeds, intermediate gears between them increase efficiency when travelling below 50mph. It's a curious technology already seen in the 911 Turbo S, the gearbox shifting up earlier than it usually could but without stalling the engine, slipping the clutch to bring the revs up to a workable engine speed. The stop/start system engages from 4mph during deceleration rather than waiting for the car to come to a halt and there's a coasting function, which allows the engine to run at idle during some cruising speeds.
The springs and dampers have been tweaked to boost comfort, while improved steering box mounts are said to provide a more direct response. Otherwise, tweaks are kept to the usual nip'n'tuck for headlights, taillights and body creases, while there's a debut for Porsche Car Connect, which allows remote operation of some of the car's feaures. Highlights include the ability to find the car when you've forgotten where it's parked, turning the heating on before you get in and being able to lock the engine if you think someone's nabbed the keys.What's it like to drive?
Partnership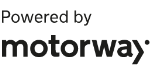 Need to sell your car?
Find your best offer from over 5,000+ dealers. It's that easy.
The outgoing Panamera Turbo was a car defined by its unruffled character, its accuracy and tidiness and sky-high grip levels ensuring its near two-ton bulk and leviathan size were rarely the issue you might expect.
The same is true here. The suspension is smooth and compliant in Comfort mode but a little harsh in Sport Plus, the wheels thudding over rougher ground, but select the intermediate Sport mode and you'll get a good mixture of composure and tautness. The steering feels sharper and a little weightier than before, and while you'll never forget that you're in something a little large (not least on some of Britain's narrow country roads), there's a deftness to the Panamera that instils plenty of confidence and encourages you to keep pace brisk.
Jolly good thing that is, too, as there's no shortage of briskness provided by the engine. It's difficult to identify the extra 20bhp over the old car, but that's no criticism. The Panamera Turbo piles on speed with such unabashed ease that you need to keep a keen eye on the speedometer, especially as pace is so smooth and – dare we say it – quiet. Refinement levels are so high that there's a lot more room for some eight-cylinder drama. We'd advise adding an extra £2000 to the bill for the optional sports exhaust if you're interested in hearing the Turbo's power as much as you feel it. And if you aren't bothered, this probably isn't the right Panamera for you…
How does it compare?
Key foes are the Audi RS7 Quattro (552bhp, £83,495) BMW M6 Gran Coupe (552bhp, £97,700), Mercedes CLS63 AMG (549bhp, £81,930) and the new Jaguar XJR (542bhp, £92,370). Four rivals united by two boasts – they're more powerful yet cheaper than the Panamera Turbo. The Porsche badge has its own appeal, of course, and in a strong group of cars, the choice for many will come down to badge allegiance.
Anything else I need to know?
The £107k base price is just the beginning, of course. Our test car topped £120,000 and there a few surprising appearances on the options list, not least floor mats (£121) and a rear wiper (£235). Folding tray tables for the rear passengers? A snip at £1611…
Specifications
| | |
| --- | --- |
| Engine | V8, 4806cc, twin-turbo |
| Max power | 513bhp @ 6000rpm |
| Max torque | 516lb ft @ 2250-4500rpm |
| 0-60 | 4.1sec (claimed 0-62) |
| Top speed | 189mph |