Porsche Panamera 4S E-hybrid 2022 review
Latest variation on the Panamera hybrid theme boasts a combined 552bhp and plenty of Porscheness
Talk Porsche and EVs and one name dominates the conversation: Taycan. For good reason: it's one of the very best electric vehicles from a legacy auto manufacturer and more than a match for the EV startups raising billions of dollars every time someone posts about them on social media. 
But Porsche's current electrification journey actually started with hybrid versions of the Cayenne and Panamera, though neither set any records for their purely electric range, double figures being cause for the sort of celebration usually reserved for an Italian win in the Six Nations. 
However, during 'you know what', Porsche went through the Panamera line-up and instigated a range of updates and mechanical changes. The updates were modest – mostly external nips and tucks, plus interior tech upgrades including Apple CarPlay. Beneath the body is where the more significant changes have taken place, with this 4S E-Hybrid joining the less powerful Panamera 4 E-Hybrid. Look closely at the specs and you'll see that both the oily bits and the sparky bits bear a remarkable resemblance to those installed within Bentley's impressive Flying Spur Hybrid (evo 295). That means a 2.9-litre twin-scroll turbocharged V6 in the nose, driving all four wheels through an eight-speed double-clutch gearbox. 
It's not the quietest of engines, Porsche upping the decibel level compared with the Bentley to give it a gruff, more serious edge to its tone. The engineers have also mapped the motor to deliver more pep, with a more instant throttle response and a keenness to rev harder for longer. 
With a depleted battery there's 434bhp to manage 2225kg, which equates to a power-to-weight ratio on a par with Hyundai's i30 N, and while it obviously doesn't have the instant get-up-and-go of a hot hatch, the big Porsche will more than hold its own. That's because the company's core DNA remains strongly intact in the 4S E-Hybrid. There's a clarity to its steering that makes it uncommonly easy to position on the road and get into, through and out of a corner. It's weighted well to suit the car's size and there's a crisp, linear process to the action. 
Partnership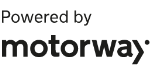 Need to sell your car?
Find your best offer from over 5,000+ dealers. It's that easy.
Porsche's chassis department has delivered to its usual high standards, with the same three-chamber adaptive air suspension used by Bentley but calibrated to integrate with the active dampers and the standard fitment of Porsche's 4D Chassis Control that links steering, air springs, dampers and (optional) rear-wheel steering together. It means every element is in tune with each other, making for tighter body control, a more controlled ride and a consistency in how the 4S E-Hybrid behaves on the road that feels as relaxed and controlled as a GT4 RS feels laser-guided and primed to attack. Cross-country it takes very little effort to make impressive progress. 
It's when the 17.9kWh battery is fully charged (taking around three and half hours on a 7kWh charger) allowing the 100kW electric motor to deliver its 134bhp and 295lb ft (producing the combined maximums of 552bhp and 553lb ft) that the hybrid turns high-performance. 
The hybrid powertrain allows for circa 30 miles of electric driving, and even when the battery is spent the car delivers a level of emission-free, silent motoring when it can. You can also ride along in silence up to 87mph. But the sweet spot, and the 4S E-Hybrid's core strength, is when you call upon the fully charged electric motor to support the six-pot ICE. It's a performance boost you notice, hitting home with an instant push that swells the mid-range and gets the Sport Turismo down the road at an impressive rate. 
Alongside the performance boost at the top end, the Porsche, like the Bentley, will also call upon its electric energy when you ask for a small pick up in pace rather than relying on the internal combustion components to do all the work, making for a more calming, relaxed and efficient approach to making progress. 
As an overall package the 4S E-Hybrid is at its best when you can make as much use of the battery as possible. The electric range is enough to be more than useful on short journeys and the regenerative software maintains a level of charge so that it's rare for any journey to be completed without a degree of electric running even if you started with a depleted battery. Combine a full 80-litre fuel tank with a full battery and you'll start a journey with a total range not far off 500 miles. 
Prices and rivals 
Hybrids didn't get off to the best of starts with their limited electric range and tech that felt out of date before it was made public, and to some the march of the electric car, especially the likes of the Taycan and BMW's impressive i4, makes them no more appealing today. But an EV isn't for everyone, which is where cars such as this Panamera step in. 
It's no Panamera GTS (despite its on-paper numbers suggesting otherwise) and other premium-badged PHEVs offer more electric range, due to them being SUV-based and able to carry a larger battery, but the Panamera 4S E-Hybrid is an impressively engineered piece of kit for those wanting to make that first step to electrification.
Specs
| | |
| --- | --- |
| Engine | V6, 2894cc, twin-turbo, plus 100kW electric motor |
| Power | 552bhp (combined) |
| Torque | 553lb ft (combined)  |
| Weight | 2225kg (252bhp/ton) |
| 0-62mph | 3.7sec  |
| Top speed | 185mph |
| Basic price | £102,390 |
This review was first published in evo 298. For the latest issue, click here to go to our online shop where you can subscribe or purchase single copies.