This week on evo – 911 GT3 RS, 488 Spider and more
A look at the most exciting things from the world of evo this week
It's all about high performance in this week's roundup of stories. We've got probably the best Porsche 911 GT3 RS video you'll see this year, and less pleasant news about the price of examples hitting the market.
Even further up the pricing scale you'll find the £1.5million Aston Martin Vulcan. We've not driven the car yet, but you can catch our first ride video at Snetterton below.
Watch – Porsche 911 GT3 RS dawn raid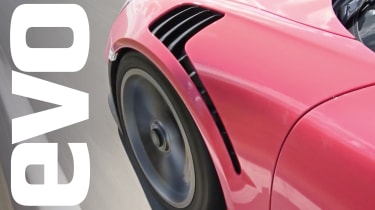 You'll only need to devote a few minutes to this week's first video, but if you do so, make sure you're completely uninterrupted and have your speaker volume turned up.
Henry Catchpole takes the sports car of the moment for a drive on some empty roads one morning. It's driving nirvana.
Watch – Aston Martin Vulcan ride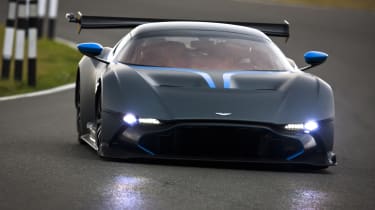 Jethro Bovingdon joined Aston Martin at the Snetterton circuit to experience the car's first proper shakedown.
With 820bhp, there's no denying the car is rapid – not least with factory driver Darren Turner at the wheel.
Ferrari 488 Spider debuts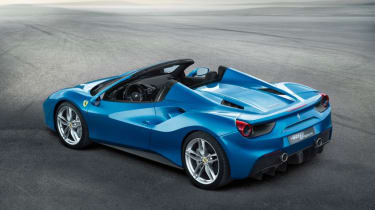 It was only a matter of time before Ferrari chopped the roof from its new 488 GTB supercar.
The result is the 488 Spider you see here, its rear deck strikingly reprofiled and touting a top speed 1mph faster than the legendary F50.
Porsche 911 GT3 RS for £295,000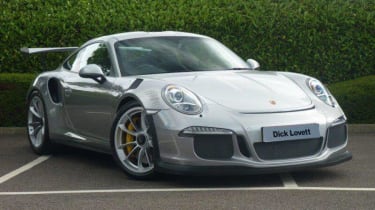 After watching Henry's video earlier, you might think that the 911 GT3 RS's current £131,296 price tag is well worth the outlay.
Whether you think the same of the example we found at more than double its list price – albeit available now – is down to how desperate you are to get hold of one…
F1 2015 game review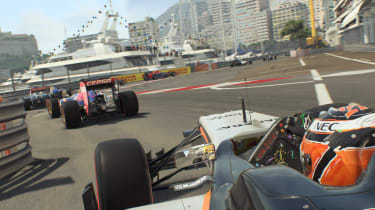 Has the advent of turbocharged powerplants and new circuits kicked the F1 game franchise out of its cash-cow complacency?
You'll find out in our full review of the latest F1 title from developers Codemasters.