This week on evo – Vantage GT12, Audi R8 V10 and more
A look at the most exciting things from the world of evo this week
There's been a distinct supercar theme on evo.co.uk this week. Perhaps that's a result of the Pebble Beach Concours d'Elegance and the money present at the show – but regardless, this week has been awash with Lamborghinis, Ferraris, Aston Martins, Bugattis and more.
We've not lost touch with reality though, with a drive in the Zenos E10 S, a look back at our time at Bonneville with Skoda, and a BBR-tuned Mazda MX-5. You can find our pick of the week's stories below.
The 1.2million euro F40
It's no secret that the market for classic cars is as strong as it's been since the 1980s – if not stronger.
Whether it'll collapse in quite the same manner as it did at the end of the last boom remains to be seen, but in the meantime we're likely to see more pricing records fall – such as this 1992 Ferrari F40 that sold for 1.2 million euros at the Oldtimer Grand Prix.
Aston Martin Vantage GT12 review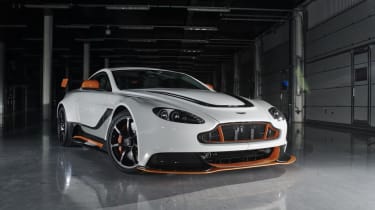 The Aston Martin Vantage GT12 is a 'last hurrah' for the current generation Vantage. When they're as 'exuberant and addictive' as this, there's little time to shed tears.
Richard Meaden gives us full driving impressions of the 600bhp road-racer, which he describes as 'lighter, faster and even more ferocious'. And it looks fantastic, too.
227mph in a Skoda Octavia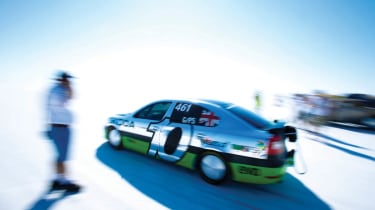 This year's Bonneville Speed Week has unfortunately fallen foul of recent weather conditions, rendering the salty surface unsuitable for racing.
Conditions were much better in 2011 – when evo's Richard Meaden joined Skoda to set a new record on the salt. You can read the whole story, and watch the video, here.
Just looking – Ferrari 348 tb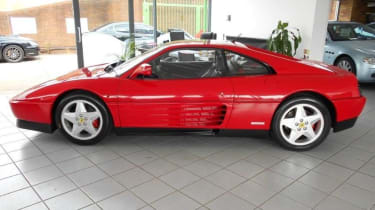 This week's 'Just Looking' has already stirred up controversy on our social media channels. While owners valiantly defend the 348, there are plenty more willing to dismiss it.
Whatever you think of Ferrari's late-1980s V8 sports car, prices are already on the rise. Examples like this could be your last opportunity to catch the car before it climbs out of reach.
Watch – Audi R8 V10 Plus review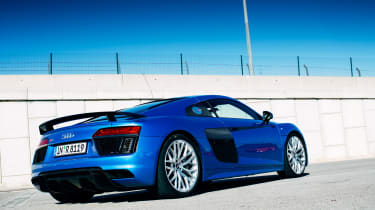 We published our review of the Audi R8 V10 Plus a few weeks back, and if you pick up the latest evo Magazine – the October issue, on sale now – you'll find an even more comprehensive review.
There's now a video to watch too – Road Test Editor Dan Prosser gives you his thoughts on road and track.