This week on evo – New Panamera, Chiron ride and more
A look at the most exciting things from the world of evo this week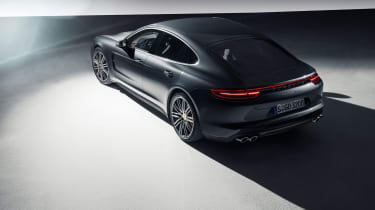 What better to distract you from the week's depressing newspaper headlines than indulging in some of the world's most exciting cars?
The new Bugatti Chiron is a good place to start, given that we were able to grab a passenger ride at the recent Goodwood Festival of Speed. And at the more affordable end of the sports car market, Toyota's neat tribute to the comic book series that made the old AE86 Corolla a star is also worth a look. You can catch the week's biggest automotive stories at the links below.
Ferrari GTC4Lusso review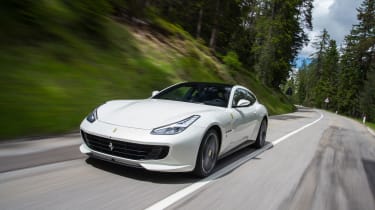 Ferrari's tweaks to turn FF into GTC4Lusso are more than skin-deep – there's now four-wheel steering and interior improvements, and updates to the various electronic controls to keep a 1.9-ton, 680bhp car in check.
How does it fare on the road? Henry Catchpole is the man with the verdict in our first drive, amidst the beautiful scenery of the Dolomites.
Watch – Honda Civic Type R vs BMW M135i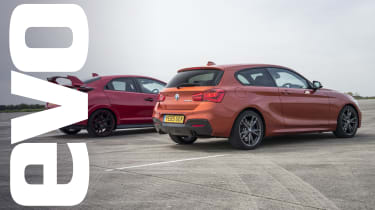 The Honda Civic Type R and BMW M135i go about their affairs in very different ways: four cylinders, front-wheel drive and dramatic styling for one, six cylinders, rear-drive and understated styling for the other.
But which is quicker? We lined up both for the latest in our Drag Battles series and put them to the stopwatch.
Initial D Toyota GT86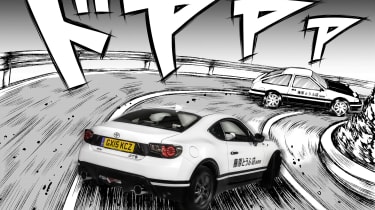 If you're a fan of Japanese car culture then you'll no doubt have heard of Initial D, and understand its impact on the sport of drifting and the popularity of old 'AE86' Toyota Corollas.
Toyota GB has taken inspiration from Initial D and created a GT86 to match the 'hachiroku' made famous by the popular manga series. There's even a series of manga-inspired images to go with it.
Porsche Panamera revealed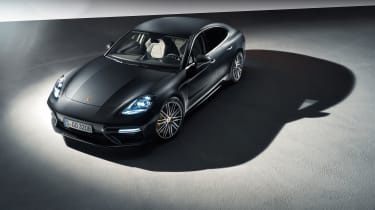 The Porsche Panamera has always been just one facet away from stealing our hearts: It's never been a particularly nice car to look at.
In an ideal world that shouldn't matter, but with the advent of the latest Panamera it's no longer a concern, as the new car looks great. The cabin has moved on too, and it's sure to be as great to drive as ever.
Bugatti Chiron first ride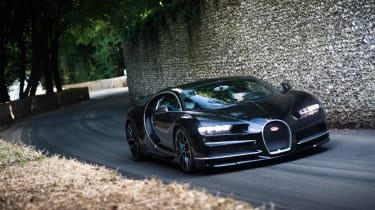 What's it like to take a passenger ride up the Goodwood hill climb in the ultimate supercar?
This video should give you some idea, as evo staff writer Will Beaumont joins Andy Wallace for an intense blast up Lord March's driveway. All too brief, but certainly memorable.