This week on evo - Red Bull supercar, Abarth 595 and more
A look at the most exciting things from the world of evo this week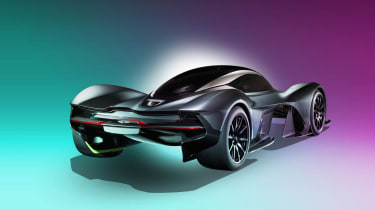 The last few weekends have been all about British motorsport. First the Formula E finale in Battersea Park, and this weekend it's the British Grand Prix. While no title will be decided, we can't wait to see whether the leading Mercedes duo will race as hard as they did in Austria last time out...
...but if you're not following this year's season, don't despair: there's plenty of stories on evo.co.uk to get you through the weekend. Below you can find our pick from this week, from the latest Drag Battle video to a car that's sure to define the decade, the Aston Martin-Red Bull 001.
BMW M2 vs Ford Mustang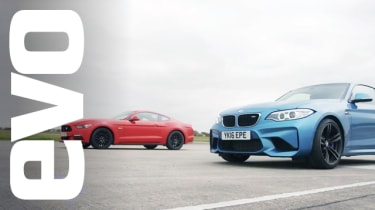 It's a test of German and American muscle in our latest Drag Battle video, as we pitch the long-awaited BMW M2 against one of the most entertaining cars America currently has to offer - the V8-engined Ford Mustang GT.
The task here is simple: Which is faster in a straight line. Click the link to head to the video and see which beat the other, and just how fast they are against the stopwatch.
The world's most realistic configurator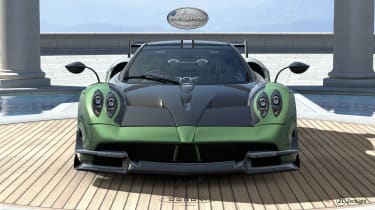 evo subeditor Richard Lane recently spent some time wearing VR goggles and poking his virtual head around the innards of a Pagani Huayra. Not just any Huayra though - one he'd rustled up in the world's most realistic car configurator.
You can read about the experience here, and see why ZeroLight - the system in question - could revolutionise the world of car-buying. The possibilities are genuinely nearly endless.
Best superminis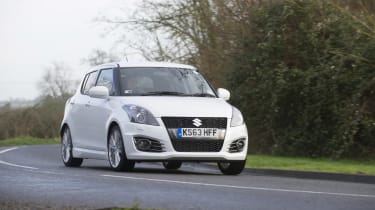 We pay so much attention to hot hatches - which require a bare minimum of around 200bhp these days, in the supermini class - that it's all too easy to forget there are some great cars a little further down the price range.
Suzuki Swift Sport, Mini Cooper or Abarth 500, anyone? You can find our take on these and more in our review round-up of the best warm hatchbacks on sale today. There are few better ways to get your thrills without breaking the bank.
Aston Martin-Red Bull 001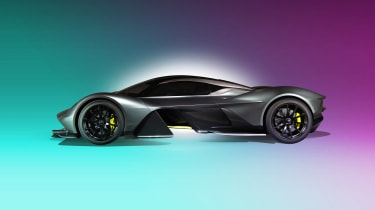 It's not the most imaginative supercar name ever (though 'F1' was hardly a work of literary genius either, now we think about it) but it's almost certain to be the quickest around a track.
This week Aston Martin and Red Bull presented their collaborative work, and it's one of the most astonishing vehicles we've ever seen. The work of Aston Martin stylists and Adrian Newey's aerodynamics, it could show LMP1 cars a clean pair of heels on a circuit, yet be driveable every day on the road.
Abarth 595 Competizione driven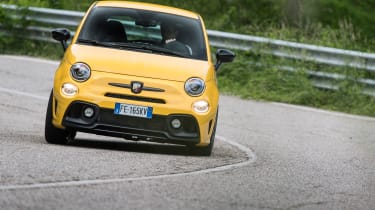 We've long known the Abarth 500 isn't the most dynamically polished of hot hatchbacks, but there's still something very appealing about the idea of a punchy, noisy little engine in a stubby hatchback.
The 595 Competizione is the latest from the Abarth stable and we're rather fond of it. You can read our review of it here - a Fiesta ST it ain't, and it's all the better for it.