Ferrari 599 GTO road test
Chris Harris drives Ferrari's awesome 599 GTO supercar, a detuned 599XX. It's pretty special...
What is it?
The 599 GTO. A £299,280 version of the 599 – built mainly for track use, but according to Ferrari, perfectly useable on the road. It has 661bhp (50bhp up on the GTB) and it weighs around 100kg less than the standard car. Just about every major component has been altered in some way – in fact this car is mechanically more closely related to the track-only 599XX than the GTB. It's the fastest, most powerful road-going Ferrari ever made.
Technical highlights.
Not enough space here, I'm afraid. The big V12 has superfinished cam lobes, DLC coating on the tappets, the intake is completely new, the exhaust is superformed (no welds, so lighter) and compression goes from 11.2 to 11.9. It'll rev to 8400rpm. Gearshift times on the F1 'box drop to 60 milliseconds.
The car uses a much wider front track with a 275 section tyre (it used to be a 245). The chassis is completely revised in terms of springs and dampers – especially the latter which are second gen Skyhook items that relay real-time information as opposed to an approximation. It's 1sec faster around Fiorano than any other Ferrari.
What's it like to drive?
Quite lively, and noisy. The project's main aim was to reduce understeer, and it certainly works – on track it has far more front axle grip than a GTB. It's less forgiving though: set-up for ultimate lap-time, it punishes indecisive or clumsy inputs. The traction and stability systems are supreme on track, almost certainly the fastest way to drive the car. Strangely, it doesn't actually feel that much quicker in a straight line than a GTB because the engine is now working in a chassis that can cope with the power. The great pitching, yawing episodes are gone. The new CCM2 carbon ceramic brakes now have ceramic pads – they're very, very powerful.
Partnership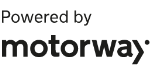 Need to sell your car?
Find your best offer from over 5,000+ dealers. It's that easy.
On the road it's obviously quite harsh, but nothing like as extreme as I'd expected. The ride's firm but not uncomfortable. The cabin has all the creature comforts (although the air-con struggled in hot temperatures). Clearly it's impossible to use anything more than a fraction of its performance, and the noise is so extreme people can hear you for miles.
My only gripe is the lack of traction even on mildly poor surfaces. On a smooth circuit it's fine, but on the same road that a 458 could use everything in second gear, the GTO either moves into pretty terrifying oversteer or, if they're activated, the systems strangle the throttle. Then again, it does have 661bhp, so something has to give.
The brakes really grumble at times and judging them at low speed can be tricky.
How does it compare?
Until we drive a GT2 RS, I can't say. It's much, much more competent than a GTB and makes the HGTE pack seem a little pointless to my eyes. Its closest rival is probably the Lambo LP670-4 SV.
Anything else I need to know?
There will only be 599, and Ferrari says they're all sold (although we're not so sure about that). You can have any number of colour combinations. It's a car happiest on-track, but perfectly useable on-road. But it's the speed around Fiorano that sticks with you – the GTO is just so damn fast.
Specifications
| | |
| --- | --- |
| Engine | V12, 5999cc |
| Max power | 661bhp @ 8250rpm |
| Max torque | 457lb ft @ 6500rpm |
| 0-60 | 3.35sec (claimed to 62mph) |
| Top speed | 210mph |
| On sale | Sold out |