Ferrari California T Handling Speciale review - finally a proper driver's car?
Too little, too late for a Ferrari that never properly appealed to purists in the first place?
What is it?
The Handling Speciale isn't a stand alone model in the style of a 458 Speciale or F12tdf. Instead it's an optional extra that's intended to appeal to keener drivers who still like the GT qualities and everyday usability of the California T.
It costs £5,568 on top of the £155,230 list price and consists of new front and rear spring rates, revised magnetic dampers, a new exhaust system that's louder and features a crisper, sharper tone, quicker shifts for the 'box, new logic for the traction control systems and a few very subtle styling tweaks. The take up on the Handling Speciale package for the old normally-aspirated California was around 20-percent.
Engine, gearbox and 0-60mph time
The engine remains the same mighty 3.9-litre twin-turbocharged V8 with 553bhp at 7500rpm and 557lb ft at 4750rpm. That peak torque figure is only available in 7th gear as Ferrari restrict the torque in the lower gears, gradually fattening out the curve as you climb through the ratios.
The idea is that it enhances traction and creates a delivery that's similar to a normally-aspirated car. It sounds odd but works very well. The gearbox speed is much enhanced, with upshifts executed 30-percent faster and downshifts 40-percent quicker. Under full load and at peak revs it's a match for the 488GTB 'box.
Ferrari quotes a 0-62mph time of 3.6sec - identical to that of the standard California T - and a similarly identical 196mph top speed.
Technical highlights
Spring rates are up 16-percent at the front and 19-percent at the rear and Ferrari say they've shifted the balance of the California T so it's pointier and more agile. Understeer is a dirty word in Maranello and it seems they wanted to chase it away even in their entry level car that's more GT than supercar.
You'll recognise a Handling Speciale-equipped California T by its Grigio Ferro matte front grille, rear diffuser and black exhausts. Inside there's a solitary badge on the transmission tunnel to remind you where that £5,568 went.
What's it like to drive?
The exterior and interior clues might be subtle but from the driver's seat the Cali T does feel improved with the Handling Speciale package. The engine is much more vocal although there's a tiny bit of boom at low speeds. Overall I think it's a much cleaner, more exciting sound, especially at higher revs. The engine remains quite remarkable for a turbocharged unit, offering superb throttle response that's way beyond any other forced induction applications. Without the faint whistling laid over the V8's angry howl you'd barely know it's a turbocharged engine at all. Having said that it doesn't quite have the rush to the rev limiter of the sadly departed normally aspirated Ferrari V8s.
Partnership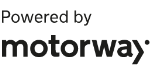 Need to sell your car?
Find your best offer from over 5,000+ dealers. It's that easy.
What is much better is the chassis. We enjoyed the Cali T on the initial international launch but a subsequent loan in the UK revealed a pretty compromised experience. Traction was great, the balance neat and fun but body control was pretty poor and the car quickly started to feel stretched on bumpy, testing roads. The Handling Speciale still rides nicely but body control has taken a big step on. There's still plenty of body roll and if you drive it like you might a 488 it can feel slightly out of its comfort zone, but for the most part it's more agile, better balanced front-to-rear and just more fun. The quick steering ratio also feels much more suited to the better tied down chassis.
In terms of balance the HS is certainly entertaining. Turn it to a medium speed corner and the front darts for the apex and the rear immediately seems to take up a bit of attitude. It's not oversteering, just helping to keep the Cali nice and neutral. The revised stability systems are a real help here, allowing the car to feel mobile and fluid but not giving you so much rope that you're worried the car's going to swap ends. Turn off the driver aids and the HS is happy to indulge with plenty of oversteer but the body roll and pitch can make it feel slightly scrappy.
Prices and rivals
This is where it gets tricky for the California T Handling Speciale because it's £160,798. So while people keep telling me it's an SL rival (the SL63 AMG is actually £114,100) I can't help thinking of R8 V10 Plus or 911 Turbo S Cabriolet or McLaren 570S or 570GT. All perfectly usable, all much more exciting to drive, and - badge aside - all imparting a much better sense that they're something really special. The Audi in particular feels about two or three generations ahead in terms of quality, cabin design and technology (and the Spider is coming).
I can only conclude that the best reason to buy a California T, even with the Handling Speciale package, is still simply because it's a Ferrari. That's enough for many and understandably so, but for us there are just too many great cars available for less money that have a broader spread of talents.