Ford Mustang Shelby GT350 tuned to over 1000bhp with twin turbochargers 
Fathouse Performance has slotted a pair of turbochargers under the Shelby GT350, and the results are as you'd expect…
The Ford Mustang Shelby GT350 is one of the few performance models the UK's deprived of, its glorious 5.2-litre, naturally aspirated flat-plane crank 'Voodoo' V8 absent from the blue oval's British line-up. As if to tease us further, Fathouse Performance of Indiana, USA, has added a pair of snails.
Fabricated entirely in-house, the tuner has opted for a bottom-mount set-up, slotting the turbochargers below the engine for improved response, heat management and ease of access, all without the cost of reduced ground clearance – just be aware of those puddles...
Modification begins with reinforcement of the engine for longevity, ensuring components stay within the confines of the engine bay during high-boost moments – cylinders are sleeved and the valvetrain is upgraded, though the cylinder heads, bore, cams and crankshaft all remain in factory form.
> Police-spec Dodge Charger given 1500bhp, widebody kit and AWD 
Output for the 1000R sits at a quoted 950whp and 688lb ft of torque on high-ethanol E85 fuel, and 806whp and 677lb ft on standard 93 octane. To hit these numbers, custom-fabricated stainless steel turbo headers, a valve-controlled exhaust system, a pair of 62mm Xona Rotor dual ball bearing turbochargers and an entirely new fuel system to satisfy the Voodoo's new-found appetite for fuel were added. 
As you might imagine, performance figures are healthy, with 0-62mph coming in 2.5sec, top speed arriving at 185mph and the quarter-mile happening in 9.9sec at 142mph – for reference, the similarly powered Bugatti Veyron covers the same distance from standing in a quoted 10.1sec at 142mph.
You'd think this would be enough for anyone in a manual, rear-drive machine, but 1200R and 1400R kits are also available, bringing power to, you guessed it, around 1200bhp and 1400bhp respectively. The top-of-the-range 1400R achieves a 1.91sec 0-62mph time, a 220mph top speed and a mind-bending 8.2sec quarter-mile at 168mph. Yes, you read those figures right.
Partnership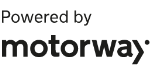 Need to sell your car?
Find your best offer from over 5,000+ dealers. It's that easy.
Prices for the twin-turbo GT350 conversions begin at $39,999 for the 1000R. Though it might seem expensive, combined with the price of a new GT350 (in the US), you can have yourself a 1000bhp machine for the equivalent of around £76,000.
> 1969 Ford Mustang Mach 1 given 986bhp twin-turbocharged V8