Ford Puma ST Powershift 2023 review – still a true ST?
Hybrid Puma ST boasts the same engaging chassis as its pure-combustion counterpart, but its complex powertrain leaves something to be desired
As we mourn the loss of the Fiesta ST, the Puma has become Britain's best-selling car, blending strong dynamics and practicality into one affordable package. With the ST variant now the closest alternative to Ford's beloved hot Fiesta, the company's performance division has expanded the Puma ST range with the option of a second model: the mild-hybrid Puma ST Powershift. While it bears the same chassis, design and price tag as the standard ST, can a dual-clutch transmission and a smaller engine provide the same thrills?
Swapping the torque-rich 1.5-litre turbocharged three-cylinder for a smaller 1-litre version, the six-speed manual for a seven-speed DCT, and adding 48V mild-hybrid assist, the Powershift takes a different approach to the original Puma ST, increasing kerb weight by 36kg to 1394kg as a result. Outputs stand at 168bhp and 183lb ft of torque, 29bhp and 53lb ft behind the pure-combustion ST, giving a 0-62mph time that's seven-tenths slower and a top speed 7mph slower.
> Ford Focus ST Track Pack 2023 review
The Powershift's 1-litre is immediately more gruff than you might expect – three-cylinder units are inherently unrefined, but this one feels particularly uneven, sending unwanted vibrations through the cabin. Engage drive via the somewhat cheap-feeling, generic gear selector and things improve, with seamless shifts and eager low-speed torque making it a pleasant drive around town. Its low-end mild-hybrid pull does a very good job of imitating the feel of the full-fat 1.5-litre at low speeds, but this doesn't last.
Out of town, the Powershift's relative lack of torque and top-end zing are very apparent. While a 36kg weight increase seems insignificant, the combination of this and the reduced power output make for a significant drop in power-to-weight – the Powershift has 121bhp/ton to the standard car's 145, with torque-to-weight down 42lb ft/ton. We don't doubt that many will opt for this model purely for the practicality of its dual-clutch automatic, and while it's very responsive in town and at speed, it only makes the car's dull powertrain less engaging.
What isn't any less engaging is its chassis, thanks to the same bespoke rear twist beam, force vectoring springs and anti-roll bars as fitted to the regular ST. The ride is undoubtedly firm, occasionally crashy, and can be a tad unsettled on trickier roads, but if lively, engaging dynamics are what you're looking for, it delivers. The 11.4:1 steering ratio is also unchanged, remaining 25 per cent faster than the standard Puma's to make the ST feel darty and on its toes. Steering feel is also strong, with a surprising level of feedback and off-centre heft inspiring confidence. 
Partnership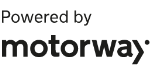 Need to sell your car?
Find your best offer from over 5,000+ dealers. It's that easy.
As with the 1.5-litre ST, the brakes are over-servoed and grabby on initial application, but offer a satisfying, tight pedal and plenty of stopping power in most on-road scenarios. Like the Fiesta, though, fade is easily reached should you push on, with the Powershift's extra weight likely to bring that limit forward. One unexpected benefit of the mild-hybrid system, though, is a (slight) increase in perceived engine braking via energy recuperation, taking some load away from those discs.
The Powershift features the same charming design as its pure-combustion counterpart, with the ST-specific wheels, grille inserts, roof spoiler, diffuser and splitter setting it apart from lesser Pumas – that splitter said to increase front-end downforce by just almost 80 per cent over the non-ST for high-speed stability. Inside, the familiar Ford Performance bucket seats offer great support, long-distance comfort and the ability to sit nice and low in the cabin. Faux-carbonfibre trim is also carried across from the standard ST, as is the exceedingly handy 80-litre Ford MegaBox storage compartment beneath the boot floor.
The only notable change in the Powershift is its automatic gear selector, a part with no trace of ST branding, and something that looks and feels as if it's come from a model of a class below – you'd likely become accustomed to this with time, but a lack of tactility and precision in the shift makes it easy to engage the wrong mode while manoeuvring. Overall interior quality is solid, but persistent road noise and the occasional rattle let it down, with its ageing infotainment system and a lack of support for wireless Apple CarPlay and Android Auto putting it a step behind some competitors. 
Price and rivals
A 1-litre compact crossover for £31,060 might sound steep, but consider its rivals (or the lack of them) and it's clear that it's in a class of its own. Some might consider the new BMW X2 M35i to be its closest competitor, but with 296bhp and a £47,395 price tag, it's hardly in the same league. With the Puma having become the Fiesta ST's de facto successor, the likes of the Toyota GR Yaris and Hyundai i30 N are perhaps the closest alternatives, with their prices starting in the low-£30k range; both are undoubtedly more engaging than the Puma, but lack some of the added practicality of a crossover. 
Costing just £10 less than the pure-combustion model, the Puma ST Powershift is an unusual proposition. Its chassis, design and standard kit are equal to the ordinary ST's, but its powertrain is undoubtedly compromised, and while the average consumption of 42mpg that we saw during our test was better than the 1.5-litre would manage, it also doesn't break any efficiency records, making the automatic transmission the true USP. As a practical family hauler with strong dynamic ability, you can't go too far wrong, but the standard, manual-gearbox Puma ST remains our pick.
Ford Puma ST Powershift specs
| | |
| --- | --- |
| Engine | Three-cylinder, 1-litre & hybrid assist |
| Power | 168bhp @ 5750rpm |
| Torque | 183lb ft @ 3000rpm |
| Weight | 1394kg |
| Power-to-weight | 121bhp/ton |
| 0-62mph | 7.4sec |
| Top speed | 130mph |
| Price | £31,060 |