Lamborghini Huracan review – ride and handling
Exciting, exotic and eccentric, the Huracan appeals on character as much as talent
In so many ways it appears to be The Perfect Supercar. And yet it's a car that splits opinion, a car that can feel every bit the supercar perfected on one journey and then mildly frustrating the next. It is magnificently raw yet completely useable, wildly exciting yet utterly impregnable. We love it, especially now we've tried one without the variable ratio Dynamic Steering
Yep the dreaded BS, er, we mean DS, hasn't been specified on this right-hand-drive UK press car, which was excuse enough for us to sample it on familiar roads. In fact, it's a hugely important change, as finally we have a chance to assess the Huracán's dynamics without the distraction of a steering setup that's effectively designed to be inconsistent.
So, let's deal with the steering first. Well, the good news is that it's so much better. The rack isn't super-quick like a Ferrari's, but the rate of response feels intuitive and the jumpy low-speed feel of the Dynamic Steering is gone. The weighting changes as you ratchet up through Strada, Sport and Corsa modes on the ANIMA switch. However, on the road, Corsa effects too great a change on the (optional) magnetic dampers and the ride becomes way too stiff, so you tend to find yourself in Sport. That means quite light steering and, on damp roads, a little more weight might be nice. It takes time to trust the front end because you don't have weight to lean against, and it's not the most feelsome of systems.
In fact, it does provide the right messages just when you need them – near the limit – but such are the Huracán's limits that you almost never find them on the road. Even when you go looking. It is an extraordinary car in terms of acceleration, grip and traction, and a very, very different experience to a mid-engined Ferrari or McLaren. The drivetrain itself is phenomenal, the 5.2-litre V10 offering scintillating response, deeply insistent torque and then a rampant, mildly terrifying top-end delivery, and the seven-speed twin-clutch gearbox is as good as they come. Unlike, say, the 458 Speciale, the Huracán doesn't have much of a built-in 'kick' on upshifts, but instead delivers them with instant and startling precision. You'll be changing gear quite a lot, too. Not because you really need to, but the Huracán has relatively short gearing, so you can choose to experience the V10's ferocious side regularly. And you will. 
Ferocious is the word, too. Forget that on paper the Huracán's 602bhp (at 8250rpm) is down on power compared to certain rivals, or that at 1532kg it's a little chunkier. It defies those figures to feel unnaturally, unsettlingly fast across the ground. The engine is nothing short of sensational, the ceramic brakes have fantastic feel (at last) and huge bite, and the body control is so locked-down that the Huracán feels uniquely omnipotent. I'm not sure there's another car that could live with it point-to-point save for a 918 Spyder. Understeer? Oversteer? Dream on. Maybe on the track, but unless you're completely deranged the Huracán is resolute at road speeds: point, shoot, hold on, swear a bit, laugh, panic about your licence, then laugh again. It's certifiable.
Partnership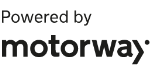 Need to sell your car?
Find your best offer from over 5,000+ dealers. It's that easy.
What it isn't is expressive in the style of a Speciale and, yes, I suspect on track it would understeer a little too much. You get hints of it on the road, although for every moment you sense the front push, there are three where the rear tyres pin the nose on line and almost ripple the tarmac as they dig in to deliver a neutral stance. It's a real thrill. Oversteer heroes need not apply, but the Huracán's intensity is something to behold