New 2017 Land Rover Discovery review - big Brit-built bruiser is better to drive than ever before
All-new Discovery is better on road than ever before with no compromise off it
This is the fifth generation Land Rover Discovery and it's as evo as a small sailing dinghy with a 4hp two-stroke attached to its stern. But, and you'll have to trust us on this one, we know a great number of you have these hulking great SUVs parked round the back of the garage ready to tow a track day toy or club race car to a paddock, so we thought we'd give you our two-penneth worth on this new £64,195 3.0-litre TDI HSE. Yes, that's £64,195 for a Discovery, or over £70,000 for the test car we drove. I'll just leave those prices here to sink in.
Engine, performance and 0-60mph
The bulk of new Discovery owners will configure a car with one of the 2.0-litre turbodiesel engines – that's quite an ask for an engine to pull over two-tonnes of Sollihul steel and aluminium – but we've gone for a full-fat 254bhp, 443lb ft 3.0-litre V6 turbodiesel here. It comes with an eight-speed auto gearbox, permanent four-wheel drive and Land Rover's latest All-Terrain Response 2 system that allows it to go pretty much anywhere. 
Considering its kerb weight of 2230kg the Disco is quite sprightly, with a 0-62mph time of 8.1 seconds and a claimed 130mph maximum. On road the 3.0-litre motor brushes aside the car's weight with disdain and will settle at a cruising speed with the same minimal effort as an estate car with two fewer cylinders and a litre less of swept volume.
The gearbox will kickdown quickly enough when you need to pass slower vehicles, although this is at odds with how it performs when pulling away from a junction. When stationary, the Disco takes a moment or two longer than you expect to get going once you've come off the brake and applied the throttle; It's frustrating more than anything. 
Technical highlights
Out goes the previous car's body-on-chassis set-up and in comes a new aluminium monocoque, a move that has reduced the car's ground clearance from 310mm to 282mm, although it will go through a puddle 900mm deep. 
Partnership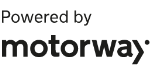 Need to sell your car?
Find your best offer from over 5,000+ dealers. It's that easy.
The benefit of switching to a monocoque is weight loss - up to 480kg according to the bumpf, with the body 250kg lighter, the chassis a further 130kg and the rest of the weight saving achieved if you plump for a four-cylinder engine. And all this despite Land Rover retaining a low-range transfer gearbox as well as the very latest off-road technology, which controls power delivery, throttle response and the differentials to make this the most capable Land Rover off-road yet. That's what Land Rover's saying, all we're saying is that not many customers will need the capability of the All Terrain Response 2 technology, let alone the low-range gearbox's ability to drag you up Everest. For those of you that understand this stuff, it even has half a metre of axle articulation.
The new Discovery is underpinned by double wishbones at the front and integral link setup at the rear, which those of you who follow Land Rover products closely will notice that's the same as a Range Rover. This is no coincidence as Land Rover is pushing the Discovery more upmarket and is striving for a more refined and calming on road diving experience.   
Other technical kit includes LED headlights, a 14-speaker stereo, rear-seat entertainment, 21-inch alloy wheels and the option of the latest towing assist software, which makes reversing with a trailer easier than programming the sat-nav.
What's it like to drive? 
On road and off it's hugely impressive. On road, because the new monocoque removes the P&O style rolling around and helps deliver the premium feel Land Rover is pushing with its new Discovery. It's quiet, refined and you no longer feel like the captain of an oil tanker trying to negotiate the entry to a Cornish fishing harbour when you reach a bend in the road.
What performance the V6 does offer, and there's plenty for a car of this type, the chassis allows you to use without you or your passengers reaching for the sick bags or grab handles. On a motorway the Discovery feels the perfect car in which to travel the 600-mile range its fuel tank offers in one sitting.
Off road it's a Land Rover through-and-through. It will crawl up rocks, crab down slopes knee deep in slurry and wade through a river if you so want, which means the car parks of ski resorts, gymkhanas and paddocks (of the nag and rally kind) should prove no obstacle.
The new upmarket cabin will grate with more traditional Land Rover customers, but with three rows of seats all offering genuine comfort and space, the new Disco doubles as an MPV. The dashboard will be instantly recognisable to any Range Rover Sport or Range Rover customer and the luxury trim offered is in response to Discovery owners who want a bit of pampering.
What genuinely impresses is how close Land Rover has pushed the Discovery to be a rival to its own Range Rover Sport. The latter still has it licked for on road performance but the gap is closer than you'd think.
Anything else?
Apparently the switch to a single piece tailgate has caused some fuss in Discovery circles, but there's an additional lower flap that can take 300kg of weight so there's still somewhere to perch to change into your Hunters when the dogs wants a walk. Less forgivable is the botched design of the rear number plate area, clearly Gerry McGovern was distracted by designing a three-piece suit you can go swimming in (yes, really) when it came to the rear of the new Discovery. Tailgate aside new Discovery has lost some of that old school charm of the predecessor's no nonsense approach to design.
Price and rivals
It's not cheap, the new Discovery, and its punchy price pits it against some serious competition. Sticking with rivals that offer three-rows of seats, Audi's SQ7 is superior on road in terms of how it drives and its performance, Volvo's XC90 is a far greater premium product from the inside and drives better on the road than a Discovery and Mercedes' gargantuan GLS has it licked for space.
Where the Discovery will appeal is that it covers the bases of all of the aforementioned rivals, and while it may not be a match in some of the key areas they excel in, for many the Discovery will offer a perfect compromise between them all. This breadth of talents will no doubt result in the paddocks of race circuits around the world remaining home to numerous Discoverys with empty trailers, neatly parked behind the pit garages.