Lexus RC F review – engine, gearbox and technical highlights
As crisp as a frosty morning, and with bite to match, the 470bhp V8 is a stirring, wonderful piece of exotica every time you press the start button
Given that the engine is the bit makes the RC F so special, it's worth going into a bit more detail about why it's so wonderful. At 4969cc, by modern standards it's a big-capacity unit, and unusual in being naturally aspirated. It's built by Toyota and used in a variety of different models across mostly American markets, but in Lexus-specific '2UR-GSE' form this V8 has a substantial amount of bespoke engineering applied to it. The main differentiator from lesser Toyota V8s is the Yamaha-designed head, titanium valves, high-lift cams and a dual-length intake. 
Although it lacks a screaming red line (7100rpm is all the engine has to give) it's the lightweight internals and induction switch that makes the 2UR feel like more than just a luxury-car engine. It feels honed and crafted, and is clearly from a company that knows a thing or two about acoustics – Yamaha. Put your foot down with Sport S, or even better Sport S+ mode activated, and the background burble is replaced with a fantastic bark – one unique to the 2UR and which seems to amalgamate the bassy, off-beat thrum of a traditional V8 with a polished yet still motorsport-like howl. 
> Lexus LC500 review – the class of the big coupe field
Little of the volume actually emanates from the exhausts – the supposedly more cultured LC 500 that features the same unit is more muscle car-like in its voice – but it's still a highly satisfying noise that can't help but elicit a smile. It doesn't rev to the heights of a BMW S62 V8 perhaps, nor does it have quite the tingly response of a Volkswagen Group V10, but in this class, at this price point, its a far more exciting and satisfying powertrain than the turbocharged motors of its rivals. 
Partnership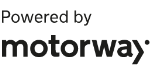 Need to sell your car?
Find your best offer from over 5,000+ dealers. It's that easy.
The eight-speed automatic transmission is less of a highlight, and although it doesn't subtract from the powertrain's brilliance, neither does it accentuate it like a good dual-clutch unit might. While mooching about, the auto slips in and out of ratios with noticeably less decisiveness than you get from the best modern torque converters. Increase the pace and it does sharpen up, and with a sportier mode selected it'll feel more alert still, with sharp, blipping downshifts, although it still lacks the final layer of crispness found in rival transmissions.