McLaren announces Button and Alonso as drivers for 2015 F1 season
Jenson Button will remain at McLaren for 2015 to partner Fernando Alonso in the new Honda powered cars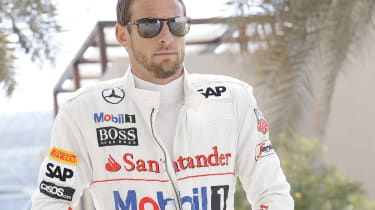 McLaren has announced that former World Champion Jenson Button will be able to retain his seat for the 2015 Formula 1 season. He will be joined by Fernando Alonso, who is hoping to secure a third world championship after spending five unsuccessful years with Ferrari, where his seat has already been filled by Sebastian Vettel.
In a somewhat surprising move by McLaren, 22-year old Kevin Magnussen has been dropped from the team. Originally it had been reported that Button would be made to depart as Ron Dennis, McLaren Chairman, and Eric Boullier, racing director, had favoured the younger and cheaper driver. However, with repeated delays made by the team before an announcement, it seems that Jenson Button has prevailed.
Throughout the season Button out-qualified Magnussen 10-9 from 19 races, but also scored twice as many points as the Danish driver throughout the season. While the team's data suggested that Magnussen was fractionally quicker and that he possessed youth and promise, it was possibly Button's experience and solid end to the season that saw him retain his seat.
Even though Jenson Button has been allowed to continue for at least one more season, he will be taking at least a 50 percent pay-cut from the reported £12 million he earned in the 2014. Alonso on the other hand will be paid a reported £25.5 million a year, making him the highest paid driver on the grid. His contract is for two seasons, with the option for a third. This will most likely depend on the success of the reunited McLaren-Honda partnership and whether they can resurrect that original winning formula.
As for Kevin Magnussen, he may remain at McLaren as a reserve driver for the 2015 season. View our McLaren-Honda gallery here, and watch a fan video to hear the 2015 Honda engine below.