McLaren P1 review (2013-2015) – a worthy successor to the McLaren F1
McLaren has created a stunning hypercar of the modern age
We've never been in a better era for supercars, despite fears the genre would diminish with environmental concerns. Instead, manufacturers like McLaren, with its staggeringly capable P1, have embraced hybrid technology to create vehicles capable of far more than we ever could have imagined.
The P1 is a completely different beast to its iconic predecessor, the F1, but where the F1 shunned technology in pursuit of driving purity, the P1 uses it to its advantage. Hybrid power, turbocharging, active suspension and adjustable aerodynamics make it dramatic on the road and race-car fast on a circuit. Ultimately, the F1's genius means it can never be truly eclipsed, but the P1 is a bold, remarkable product in an era of equally brilliant vehicles.
> McLaren P1 – review, history, prices and specs
Built exclusively for track use, the P1 GTR is possibly even more remarkable. The P1's industrial-sounding engine feels even more alive, straight-line performance destroys GT3-class racers, yet the road car's balance and agility remain, despite wearing a set of slicks. It's fairly handy around Anglesey, too...
McLaren P1 in depth
Prices, specs and rivals
The McLaren P1's price tag of £866,000 was academic. 375 units left Woking destined for the far corners of the globe – all sold at the drop of a hat. McLaren cited low production volume to maintain exclusivity (a few more wouldn't have hurt). The later addition of thirty-five, track honed P1 GTR's were sold to qualified customers - already P1 owners, of course- so a common sight on UK roads the British hypercar is not.
Partnership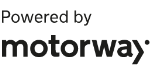 Need to sell your car?
Find your best offer from over 5,000+ dealers. It's that easy.
The car's mechanical specification has been alluded to already, but 903bhp, 664lb ft of torque and two banks of four cylinders force-fed by two turbochargers is one worth revisiting. Contributing to these figures is a 131kW electric taking up any turbo-lag-induced slack. The ICE and electric motor combine, sending power rewards through a seven-speed dual-clutch gearbox.
The aerodynamic profile and array of high grade parts are hung from the carbon fibre MonoCage, which weighs just 90kg. The brakes are carbon ceramic, the aerodynamics active (providing up to 600kg of downforce in Race mode) and each corner meticulously monitored and controlled by McLaren's Race Chassis Control active dampers.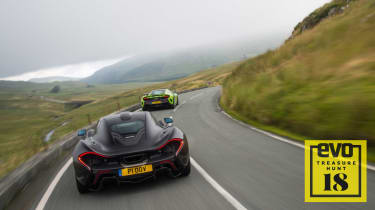 You'd expect the spec-sheet to read like little else. Luckily for the motor enthusiast the reality is otherwise. The Mclaren is one third of the modern motoring 'holy trinity', completed by the Ferrari LaFerrari and Porsche 918 Spyder. All draw stratospheric power reserves from hybrid power-units, though each car blends the ICE and electric element to different effect.
The Ferrari is rear-wheel drive like the McLaren, but has no all-electric, city-friendly mode, shirking any 'green' contations that may be leveled at it. The Maranello outfit introduced an open-top version too appeasing the collectors, named the LaFerrari Aperta. The 918, meanwhile, directs power to all four corners and can switch to full-electric drive, making for eerily quiet motoring, even without a roof.
Picking a winner is arguably the work of subjective rather than objective judgment. All are bonafide five-star evo cars, and until we're able to all summon all three to a single location crowning a victor is not possible.
It's also worth mentioning the P1's new stable mate and beneficiary of its ground-breaking conception, the McLaren 720S. It certainly isn't a direct rival -the 4.0-litre V8 is devoid of electrical assistance- but harbours some of the P1 essence. The filter-down of technical know-how has created one of the most capable supercars today. How the 720S stacks up against the P1 we'll no doubt find out in the future. We can hazard a guess at them being close in light of our 675LT v P1 showdown , especially as the 720S has moved the game on from the LT.