First Mercedes GLB revealed – yet another compact-ish SUV
Mercedes' next SUV seats seven, is based on the A-class and might spawn a 415bhp variant
So the product offensive from Mercedes continues, as it launches the ninth SUV model – the GLB – in its sprawling range. It hits a point in the market not previously covered by Mercedes-Benz in offering a smaller, more versatile SUV with seating for up to seven. Of course, being a Mercedes-Benz, there is a very high likelihood of an AMG version arriving soon, and with the all-new M139 four-cylinder having recently been detailed, the age of a 415bhp seven-seat compact SUV might just be upon us.
The reason this GLB will feature AMG's new high-performance four-cylinder engine is its derived underpinnings. Unlike the larger, yet less versatile GLC, the GLB will sit on the smaller A-class platform. As a result, the GLB engine range is made up from a combination of transversely mounted three- and four-cylinder engines paired with dual-clutch transmissions.
> Click here for a full technical rundown on Merc's new M139 power unit
At launch, the GLB's engine range will kick off with five units (two petrols and three diesels), topped by a 222bhp GLB250. All four-cylinder power units are connected to a fresh eight-speed dual-clutch transmission, but it's only the two diesels (GLB200d and GLB220d) that will feature 4Matic all-wheel drive.
An AMG GLB35 is on the way, with the same 302bhp turbocharged four-cylinder engine as found in the A35 and CLA35, but this version will be a mere precursor to the full-fat GLB45, which will eventually top the range and bring a unique capability to the range, namely how to make five children violently ill in the shortest time possible.
In order to package seven seats into the car's relatively compact footprint, Mercedes has created a tall and upright silhouette for the GLB – one that doesn't look that dissimilar to a Skoda Yeti. In addition to this, the GLB has an extremely long wheelbase in relation to its overall length, taking maximum advantage of the transversely mounted powertrain and unlocking as much interior space as possible.
Partnership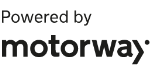 Need to sell your car?
Find your best offer from over 5,000+ dealers. It's that easy.
Despite the blocky appearance, the GLB does remain resolutely an on-road SUV and is by no means a baby G-class. This is exemplified by the optional AMG-line styling package, which swaps out the standard model's chunky elements for the usual combination of gaping front grilles, low bumpers and big alloy wheels.
The interior is typical of a modern Mercedes and combines the A-class's MBUX infotainment system with a new, boxy dashboard and a greater emphasis on space efficiency. For those to whom it will appeal, Mercedes' liberal use of colourful ambient lighting and new illuminated trim inserts can light the interior up to levels only usually seen inside a Vegas all-you-can-eat buffet.
So the new GLB might well attract a new customer to the Mercedes-Benz range, but does little to blip our radar. However, the notion of a GLB45 S AMG is a rather different kettle of fish, and might well live up to its big brother, the G63, in terms of ridiculousness if not outright theatre.