Mercedes-Benz E500
New Mercedes-Benz E-class is a return to form, but driving thrills are in short ration
The three-pointed star is glinting proudly in the Spanish sun. And it has every reason to – it's surmounting the bonnet of the all-new E-class, Merc's statement car, the car that defines the brand: solid, sensible, engineered and built like no other.
Trouble is, in recent years it hasn't quite worked out like that; Mercedes lost focus for a while and quality suffered. This one gets it back on track. It's nothing to do with the new bland-cubism styling, but the sense of wellbeing you get from being in it. Horrible word admittedly, but it accurately conveys the sense of comfort and security the latest E-class imparts.
Madrid rush hour is as bad as you'd imagine, and yet, urged gently along by a 5.5-litre V8, cushioned by air suspension and idiot-proofed by systems that monitor my blind spots, the lane I'm in, the current speed limit (it really does read the road signs) and even whether I'm paying attention, the vagaries of Spanish driving are nothing more than a remote niggle.
OK, so I've never driven a more dictatorial car – it beeps, bongs, flashes and hoots at the smallest infringements of its electronic parameters – but go with the flow and it excels at soothing and cruising. Expansion joints, so often the bane of air suspension, are barely noticed, a 0.25Cd drag factor means zero wind noise and 383 near-mute horses make short work of adding speed.
Now, what we haven't discussed yet is the thrill of driving. There's a reason. It's absent – even from the flagship E500. Yes, it's fast and the cross-drilled brakes hint at a certain prowess, but it's not backed up by actual ability. The oily steering has zero feedback, there's no manual mode on the unhurried seven-speed auto gearbox and although traction is exceptional and the car manfully resists wallow, there's precious little hint of the E500 working with you, exhibiting any verve or spirit. Instead it settles for being competent and capable. A 518bhp E63 is on its way – let's hope AMG has waved the magic wand.
Partnership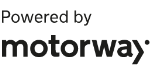 Need to sell your car?
Find your best offer from over 5,000+ dealers. It's that easy.
The next day I drive the conventionally suspended E250 CDI, which I suspect will outsell the V8 100 to 1. I actually come away preferring it because there's a touch more texture to the way it drives.
I admire Merc's decision not to chase the 5-series but to follow its own path and get back to what made the firm great in the first place. The end result is a handsomely likeable everyday car that's perfectly targeted on its core audience. The trouble is there's no heart and soul in it. This is executive car by numbers, an automotive box-ticker. Personally speaking, and at the risk of appearing jingoistic, I'd have an XF every time.
Specifications
| | |
| --- | --- |
| Engine | V8, 5461cc |
| Max power | 383bhp @ 6000rpm |
| Max torque | 391lb ft @ 2800-4800rpm |
| Top speed | 155mph (limited) |
| 0-62mph | 5.3sec (claimed) |
| Price | £45,510 |
| On sale | June |