Mercedes-Maybach G650 Landaulet set for Geneva debut
The lastest in a long line of extreme G-Class variants - Mercedes teases Maybach branded V12 Cabriolet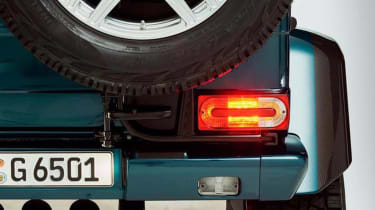 Not convinced that the G-Class range was diverse enough, Mercedes-Benz has teased a new bi-turbo V12 convertible version of its prehistoric 4x4. The first official image was released on social media, and a full, undisguised video of the car has appeared on YouTube. We expect to see the car in the metal at this year's Geneva Motor Show.
The teaser image shows the rear of the car, with styling cues familiar to existing G-Class models, but carbon fibre wheel arch extensions and milled rear suspension components point towards the first combination of a cabriolet body paired with the mad G500 4x42 chassis set up.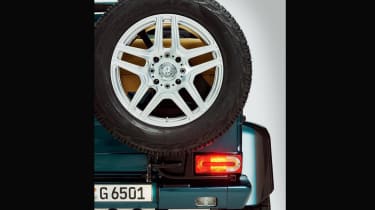 Due to be the first SUV branded under the Maybach monkier, the G650 Landaulet will utilise the same 612bhp, 748lb ft 6.0 V12 bi-turbo that powers the G65 AMG, with corresponding interior upgrades befitting the Maybach badge. 
We'll find out more when the car makes its debut at the 2017 Geneva Motor Show in March.