Mercedes-Benz SLK55 AMG
Small car, big V8, huge performance - but it's not all good news
As you took in the name SLK55 AMG, I bet you rolled your eyes and thought 'not another one'. Well, it is another one: another impossibly muscular, stunningly quick Mercedes. Another Mercedes that leaves all its rivals for dead for pure performance and swaggering attitude. The SLK55 may be bereft of a supercharger but that AMG 5.5-litre V8 still packs a thumping 355bhp at a bellowing 5750rpm, backed up by 376lb ft at 4000rpm. Even the new Porsche Boxster S can't get near its 4.9sec sprint to 62mph. A new 911 might just be able to catch it. But all the signs are that this is more than just another AMG dragster. The regular SLK is perhaps the surprise package of 2004; nimble, faithful and interactive well beyond expectations. And if the SLK55 can harness all that's good about its little brothers but add the usual AMG dash of sledgehammer performance, it promises to be the most exciting and driver-focused Mercedes in a very long time. At £49,650, it needs to be a bit special. Scanning through the press pack whets your appetite still further. To tie down all that power the SLK55 is endowed with new struts and gas-filled dampers, thicker anti-roll bars and specially programmed ESP that is said to intervene with gentle and almost imperceptible applications of the brakes to correct slip angles when they are deemed too severe. The system doesn't cut power, however, and in practice AMG claims it feels very much like a mechanical limited-slip differential. Then there are the brakes themselves: huge 340mm vented and drilled discs gripped by six-piston callipers up front, and four-piston 330mm discs of the same specification at the rear. Even the gorgeous 18in alloys, lightly wrapped in 225/40 front and 245/30 rear Pirelli P Zero Rosso rubber, barely contain them. This SLK is loaded with serious intent. It's not all great news, though. For Luddites (for which read enthusiasts) the decision not to offer the SLK55 with a manual 'box is criminal. And that ESP system is a bit of a spoiler, too. You can switch it off, but, in a twist of German logic, this doesn't actually mean you're left to your own devices. As soon as it detects the car losing grip in a bend it reasserts itself. Mercedes and AMG are determined that this is the most responsible route - even the CLK DTM road-racer (evo 073) is never fully off the electronic leash - but to me it seems like a token gesture designed to appease the Green movement in Germany. On a 612bhp saloon car I can live with it, but in a compact sports car I'd like 'off' to mean 'off'. It seems churlish to moan about anything when you've got the key to the baby AMG in your hand, though. It simmers with aggression, and when you rouse the V8 it emits the most wonderfully cartoonish muscle-car noise. Hairdresser's car? Well, maybe a shaven-headed and heavily tattooed barber from east London, but Nicky Clarke would be advised to look elsewhere. Which isn't to say the SLK55 isn't great at wafting gently around town, it's just that it's equally happy charging the straights, shedding speed violently and flinging itself through corners with just a hint of body-roll and a nice suggestion of throttle-dictated balance. It'd be a shame if AMG's work wasn't rewarded every now and then with a serious workout. When you do extend the SLK, it's ferociously fast and balances balls-out speed with sophisticated composure superbly. It rides with assured control, the weight of those big wheels and brakes shrugged off by the pliant but taut suspension. There's a real edge to its responses and that huge V8 engine never feels like it compromises the chassis balance. Perhaps turn-in is dulled just a shade compared with the four-cylinder SLK200 (on balance the extra 200bhp is worth the sacrifice), but still the SLK has remarkable front-end grip, matched by phenomenal traction. The powerful brakes and decently feelsome steering encourage you to access the broad scope of the chassis' abilities, too, and soon that ESP triangle set into the instrument binnacle is flashing out of every corner. If anything, the ESP feels over-eager, and when you dial it out (as best you can) you wonder what all the fuss was about. Sure, the car will gently spin its wheels when you spot the exit of the corner and get hard on the power, but it never feels truly unruly in dry conditions and you'll rarely feel the rear edging out of the comfort zone. As your confidence grows, so does your frustration with the ESP. At the point when you sense grip and power balancing just on the naughty side of 'power', it cuts in and defaults through neutral and back to gentle understeer. In the wet it's probably heaven-sent, but in the dry the SLK55 is more than predictable enough to feel constrained by the ESP. It's not disastrous and sullies rather than ruins the experience, but the ESP's a pain nevertheless.
Partnership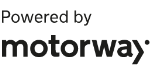 Need to sell your car?
Find your best offer from over 5,000+ dealers. It's that easy.
The seven-speed 7G-Tronic with AMG Speedshift gearbox (cutting shift times by 35 per cent) is a more serious concern, wresting even more control from the driver. With SL55-style left-for-down, right-for-up metallic buttons mounted on the back of the steering spokes, it's smooth enough and shifts snappily, but your inputs are rarely adhered to absolutely, and often they're ignored altogether. Usually just as you're braking hard for a tight hairpin and want a bit of engine braking to help you out... This unpredictability can be infuriating because it effectively prevents you from utilising all the benefits of both that fabulous engine and the tightly controlled chassis. Rewind to that hairpin and just as you expect a sudden burst of engine braking and a useful settling of the chassis, you get nothing and coast alarmingly around with no options to help kill any understeer that may take hold. Forget firing out of the corner, tyres just on the edge of adhesion and V8-hammering up to the limiter, too. The SLK55 AMG is a sports car - its grip, balance, braking and sheer performance see to that - but it can feel like it's hobbled by both a nannying 'box and a slightly over-eager electronic leash and that those last 10-15 per cent of its abilities remain forever out of your reach. Mercedes let us loose on one of the world's great automotive playgrounds, the Paul Ricard circuit in the south of France. Here, where we could search for that latent potential without traction-robbing bumps and with the safety to fully commit to a corner from entry to exit, the SLK55 felt more playful. Driven smoothly it washed into understeer but showed mighty resolve before doing so and those showy brakes felt strong and untroubled even if the pedal was a little 'long'. Through faster corners a balance-destroying lift on entry would see the tail gently come into play and, for once, the electronics seemed happy for a few degrees of rear-steer to help things along. Tighter corners were deeply surreal, though. It'd go sideways all right, V8 mashing against the limiter, rear tyres smoking furiously. But the ESP system went berserk, inciting the ABS to draw on all its reserves to check an almost hopeless slide and actually making it harder from the driver's seat to regain control. A real shame, because the way the SLK adopts and feels happy to retain a big drift angle is hugely satisfying given a circuit on which to practice. So the SLK55 AMG is both brilliant and frustrating. The engine is a monster, pulling from 2000-6500rpm with chilling ferocity, the chassis is both grippy and biddable to the throttle and brakes, and the quality of the interior and exterior finish is beyond reproach. With a manual 'box it would take a huge leap in driver appeal. Ditch the ESP and you'd be laughing all the way to the tyre-fitters. For now, though, a manual SLK350 might just be the better bet.
Specifications
| | |
| --- | --- |
| Engine | V8, 5439cc, 24v |
| Max power | 355bhp @ 5750rpm |
| Max torque | 376lb ft @ 4000rpm |
| 0-60 | 4.9sec (claimed) |
| Top speed | 155mph (limited) |
| On sale | January 2005 |