This week on evo - 200mph in a Porsche 911 R, Abarth 124 Spider and more
A look at the most exciting things from the world of evo this week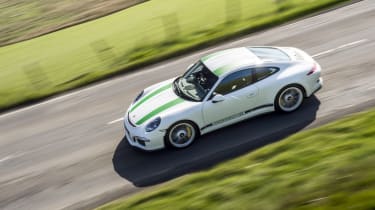 It has been a big week for reviews at evo. We were finally to able tell you just how great the Porsche 911 R is, while the Abarth 124 Spider made its presence known. So too did the Fiat 124 Spider and the Audi S4. 
Alongside our regular reviews content, Mark Higgins succeeded in posting an unbelievable Isle of Man lap time in a modified Subaru WRX STI, while the Twingo GT brought some excitement to the rear-wheel-drive supermini.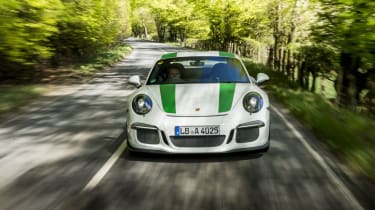 Porsche 911 R
evo's Henry Catchpole delivered his verdict on the Porsche 911 R. With a manual gearbox and the engine from the GT3 RS, it was always going to be special. In the end the car turned out to be even more than what we had expected. Oh and he managed to do 200mph on the Autobahn in one.
>Read our Porsche 911 R review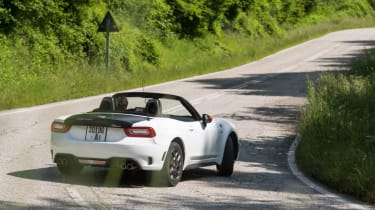 Abarth 124 Spider
The MX-5 has always been a touch too soft to be driven hard. So too, it seems, is the Fiat 124 Spider.  But the Abarth 124 Spider might just be the pick of the bunch, despite its fairly hefty price tag. Our full in-depth review has the answer.
>Read our Abarth 124 Spider review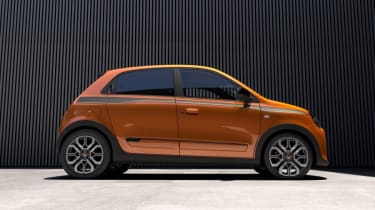 Renault Twingo GT
Rear-engined, rear-wheel drive and now with 108bhp from a three cylinder engine, the Twingo GT promises some back to basics fun.
Memories of the old Twingo 133 have us excited, as that car specced with the Cup chassis, was a talented little machine. Lets hope the GT builds on that philosophy.
>Read about the Renault Twingo GT
Tesla Model S 60
With a potential £410 a month hire purchase offer and a 5.5 second 0-60mph time, the new entry-level Tesla Model S 60 could be the most affordable window into Tesla ownership this side of a Model 3.
Also, the new look and updated interior makes the Model S 60 and 60D the newest cars in the Tesla range. They even come with Tesla's clever autopilot function as standard.
>Read about the Tesla Model S 60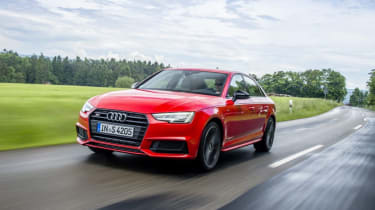 Audi S4
The new Audi S4 is about as understated as it gets, which is a shame, because our first drive in the car suggested quite a lot of potential in the chassis. Playing it safe isn't all bad though and evo's Jethro Bovingdon was impressed by the overall quality and ride of the car.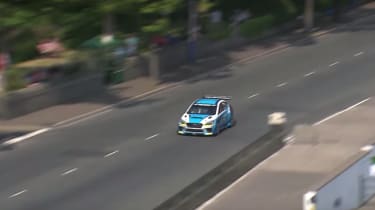 Mark Higgins Isle of Man record lap
On Monday afternoon, Mark Higgins set an incredible time of 17min 35sec around the Isle of Man TT course. That equates to an average speed of 128.73mph. For context, the previous record stood at 19min 26sec – an average speed of 116.47mph.
It's a remarkable achievement and one that requires a huge amount of skill and above all else, balls, from Higgins. If you want to see the lap, click below.