This week on evo – Infiniti's future engine, crazy Maybach and more
A look at the most exciting things from the world of evo this week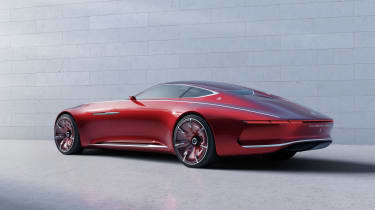 We're still trying to get our heads around Maybach's latest concept. While its use of electric power is admirable and its cabin a haven of relaxation, it's hard not to conclude that its enormous, phallic form is somewhat tasteless and completely out of step with where the rest of the industry is trying to head.
It would no doubt have a market – China and Russia both spring to mind – but as anything other than a powertrain prototype it serves little purpose, other than to make us feel a little more downtrodden than usual.
We're hoping to offset it a little in this week's story roundup with a glorious recreation of an old Abarth 850 racer – a car that epitomises the thrill of driving, rather than the pursuit of conspicuous consumption.
Infiniti's variable compression ratio engine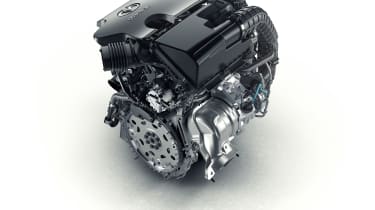 Improvements in combustion engine technology are very much incremental these days, but Infiniti could have developed the most significant leap in years.
The solution is variable compression ratio technology, lengthening and shortening the height the pistons reach in each cylinder to improve either performance or economy. You can read all about the new power unit here.
Praga R1R on track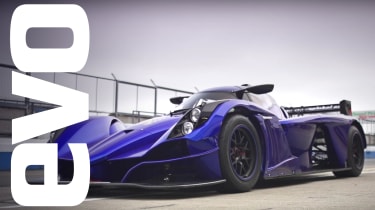 Road-legal track cars are becoming more and more common, but few are quite as extreme as the Praga R1R.
Cutting the form of a sports prototype racer, you really could drive the Praga on the road – but it's better on the track, which is where Jethro Bovingdon experienced it in our latest video.
The best V8 engines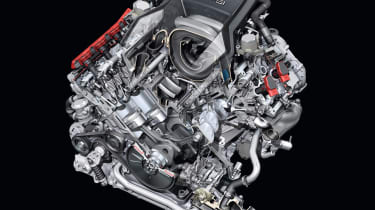 Last week we covered evo's favourite six-cylinder powerplants. This week it's the turn of the V8, and the choice is if anything even more varied.
From 1905's fastest car to the crazy power of a late-90s turbocharged IndyCar engine, here are the V8s the evo team deemed worthy as the world's best.
Abarth 850 for sale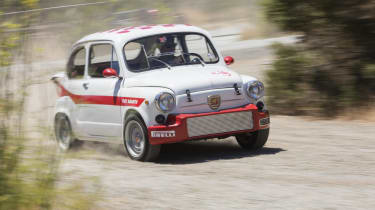 All manner of exotic machines will be auctioned off over the Monterey car week, but for us there's still great pleasure to be had from more humble vehicles.
It's hardly pocket change, but this Fiat Abarth 850 'TC Tribute' is one of the neatest cars up for auction this week – and it's not too expensive to enjoy either on-road or off it.
Vision Mercedes-Maybach 6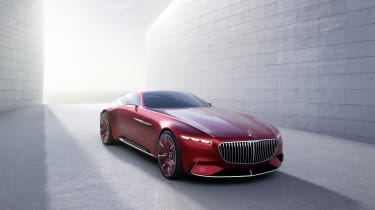 Ostentatious? Vulgar? Obnoxious? All those things and more – Mercedes' latest Maybach concept is definitely an acquired taste.
More appealing is the 738bhp electric powertrain and four-motor setup, and the cool, modern cabin design. It too will make its debut at Pebble Beach this year.