The Goodwood Festival of Speed has now wrapped up for another year and among the crowds, tyre smoke and smell of un-burnt fuel, Lord March and the organisers of this year's show can sigh a breath of release as another spectacular show has come to an end.  
The central feature for this year was themed around Bernie Ecclestone, featuring cars from all five stages of Bernie's life - including his stints as a driver, team manager, and 'legend'.  His influence on the biggest genre in motor racing over the last 40 years is peerless, turning Formula 1 from just another racing series into an international multi-billion pound empire. The statue celebrates his achievements in all aspects of his life and career and pays homage to the legacy he has left behind.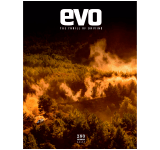 Subscribe to evo magazine
Subscribe today to have every issue of evo delivered straight to you. You'll SAVE 39% on the shop price, and get evo for its original cover price for a whole year!
As ususal, a wide cross section of the worlds best racing drivers attended the show, taking all classes of cars up the hill against the clock with varying degrees of success.
Formula One drivers this year included Robert Kubica, Valtteri Bottas and reigning champion Nico Rosberg, driving for Renault and Mercedes. It's Kubica's first public drive of an F1 car since his severe accident in 2011. He'll be driving the RenaultSport E20 F1 car.
Legendary sports car racer Brian Redman took up a 750kg Formula Vanwall, while BTCC star Gordon Shedden swapped four wheels for the two of a Honda Superbike. Meanwhile, Nick Heidfeld, the current Goodwood hillclimb record holder, took on the clock in the latest Mahindra Formula E racing car.
>Click here to read more about Ferrari's 70th birthday
The central theme of this year was 'Peaks of Performance - Motorsport's Game-changers', and paid homage to cars so dominant, technically advanced, fast or expensive that rules had to be created to rein them in - think Group B cars, ground-effect F1 cars or some of the wilder sports cars that have dominated racing over the years.
With iconic racing cars like some Group B Mercedes-Benz W125 racers and the astounding 1,500bhp Porsche 917/30 that brought Can-Am racing to its knees, the 2017 Festival of Speed was one of the best years yet. The FoS also gave manufacturers a chance to show off new and exciting road cars to the public for the first time, below are some of the stars of the show.
Production car debuts
Alpine A110
Alpine's long-awaited A110 made its dynamic debut at Goodwood this year. Rivalling the Alfa Romeo 4C and Porsche Cayman S, the new A110 has undergone an extensive development process to ensure the new mid-engined sports coupe will be able to keep up with its more established rivals.
Aston Martin
Aston Martin brought its new V8-engined DB11. Packing a 4-litre AMG unit under its massive clamshell bonnet, it will be taking to the hill with Aston CEO Andy Palmer behind the wheel.
The FoS also marked the UK debut of the gorgeous Vanquish Zagato Coupe, as well as the dynamic debut of two AMR models - the Vulcan AMR Pro and the Vantage AMR Pro.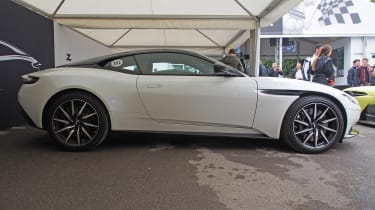 Audi R8 Spyder V10 Plus
The R8 Spyder V10 Plus is one of a pair of soft-top supercars vying for supremacy this summer. Sharing its technical package with the coupe, the Spyder V10 Plus will make life difficult for the also revealed McLaren 570S Spider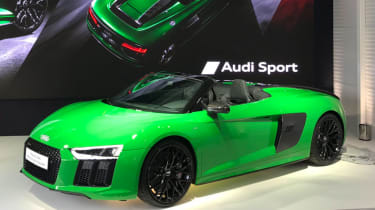 BMW 8-series concept and M4 CS
BMW revealed the 8-series concept at its pavillion at the FoS alongside classic BMW models like the previous (and increasingly desirable) 840i and 507 roadster. BMW also had the M4 CS barrel up the hill alongside other sports and supercars.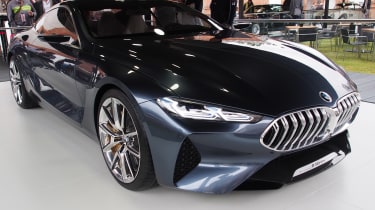 Ford GT and Fiesta
Ford's most important new model mad its UK debut at Goodwood, no not the GT, although that was there too, but the all-new Ford Fiesta. Due to go on sale in the UK shortly after, we hope that it remains as playful to drive as its excellent predecessor.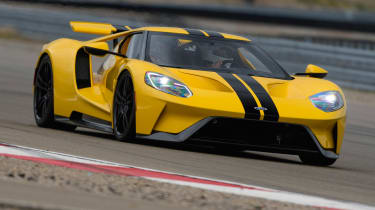 Ferrari
Ferrari's 70th Birthday was celebrated in style at Goodwood with the iconic Italian brand running a procession of its most iconic models up the drive as well as putting on a show for the masses.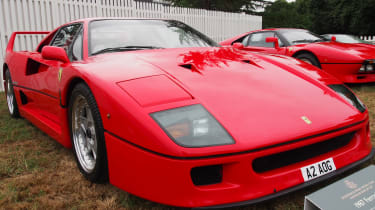 Honda Civic Type R
Honda's latest and greatest Civic Type R was on full display at Goodwood, giving the UK public their first taste of the unhinged hatchback. It's unlikely to be missed too, with those triple exhausts and stacked rear wing. 
Jaguar XE SV Project 8
Jaguar had something rather special heading up the Goodwood Hill. The XE SV Project 8 is a barnstorming 592bhp monster, aimed directly at limited-run specials like the BMW M4 GTS. If there was one thing not to miss it was Jaguar's latest SVO project car and if we can give you one fledgling detail about the Project 8 - it's very loud...
Mini Countryman S E All4
Mini presented its first plug-in hybrid at Goodwood, with the Mini proving it is (almost) possible to be desirable and green.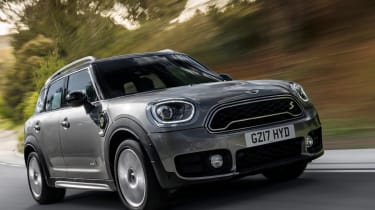 Mercedes-AMG GT Concept
The star of Mercedes-AMG's Geneva stand this year also be graced the grass at Goodwood this year. As already reported, the GT Concept is a near production-ready super-saloon with over 800bhp of combined power from its hybrid drivetrain.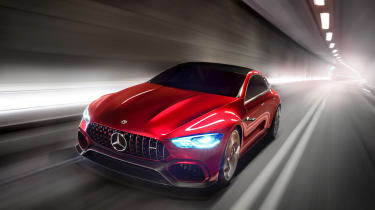 McLaren 570S Spider
McLaren has finally revealed a drop top version of the excellent 570S, and Goodwood was its global debut alongside the 720S.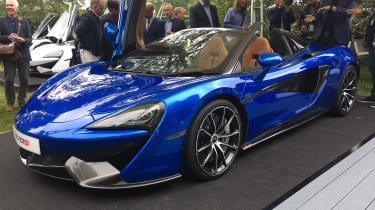 Nissan Bladeglider
Bringing electric performance to the Goodwood hill was Nissan's mad Bladeglider concept/prototype, which is all about aerodynamic efficiency thanks to its narrow front track and pointed bodywork. It's said to be able to achieve a 0-62mph time of under five seconds, with a top speed of 115mph.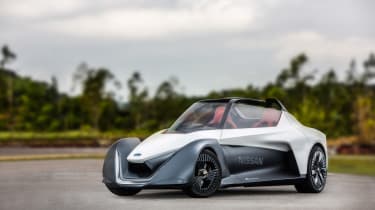 Renault 40 years in F1 and 2027 Vision F1 concept
Renault celebrated its 40 years in Formula 1 with the 2027 Vision concept and a selection of the marque's most successful and iconic racing cars over the years.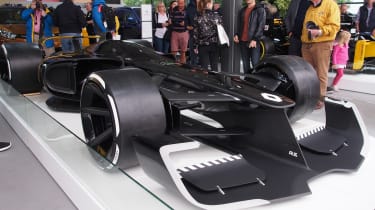 Subaru WRX STI Type RA 
Subaru will brought the WRX STI Type RA NBR to the hill at Goodwood for an attempt at a class record time up the hill.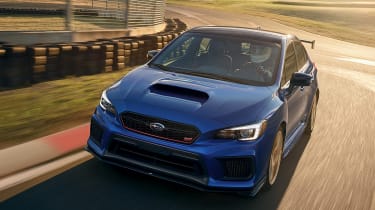 Vauxhall
Vauxhall's most powerful model ever made a static and dynamic debut in Goodwood this year. In celebration of the demise of the Australian built VXR, Vauxhall have brought a small number to the UK complete with 583bhp via a supercharged V8 engine.
As ever, these will be joined by a huge selection of vehicles from other eras and disciplines - in recent years we've seen vehicles as diverse as MotoGP bikes, trophy trucks, F1 cars, NASCAR stock cars and more, while the popular moving motor show should once again take place on the Thursday of the Festival, allowing punters to try out some of the latest cars up the hill.
When is the 2017 Goodwood Festival of Speed?
2017's event takes place from Thursday 29th June to Sunday 2nd July. You can buy tickets in advance at www.goodwood.com, or via the Goodwood Ticket Office at 01243 755 055.
Where is the 2017 Goodwood Festival of Speed?
The Festival is based in the grounds of Goodwood House near Chichester, West Sussex. Getting there is fairly simple but your journey will very much be dictated by traffic conditions, as the narrow lanes around the house aren't best suited to feeding large volumes of traffic into the event.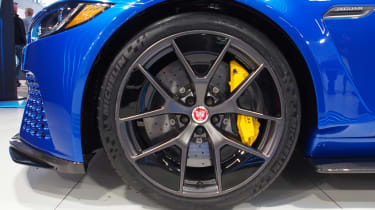 Getting there from the north involves taking the southbound A3 towards Guildford (accessible from junction 10 of the M25). From there you take the A283 towards Petworth, and once there following the A285 to Chichester and following signs for the Festival. You can also use the A286, via Midhurst, once again following the Festival signs.
If you're driving via Southampton or Brighton then you'll be aiming for Chichester via the A27 and again following signs to the Festival. From the north west it's A3 and then A27, while those coming from the north east will take the A29 and then A27, each heading towards Chichester and then looking out for signs to the event. Goodwood recommends ignoring your satnav once you're nearby - event staff will direct you to the appropriate parking areas once you're in the viscinity.