Jaguar Land Rover cuts 4500 jobs to pay for electric future
A global fall in sales and stalling diesel demand leaves JLR with no choice but to cut jobs and fast track its electric vehicle plans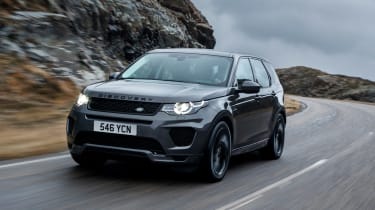 Jaguar Land Rover has announced it will cut 4500 jobs in the UK – 10 per cent of the workforce – as part of a £2.5bn cost-saving plan announced in 2018, following a fall in sales and substantial financial losses. The cuts will be achieved through voluntary redundancies and early retirement, with management, marketing and administration departments expected to be hardest hit. No UK factories will be closed, but production of the Discovery is expected to move to the company's Slovakia plant.
A major contributor to JLR's woes has been a 21 per cent drop in sales in China, the company's biggest and most profitable market – at its peak every Range Rover sold there is said to have earned as much as £60,000 profit. The Chinese market has curbed its enthusiasm for high-value, conspicuous purchases amid both government clampdowns on excessive spending and apprehension surrounding uncertain trading with the US. Looming trade tariffs in the US and Brexit have also, according to Jaguar Land Rover's senior management, been instrumental in today's decision.
> Alpine CEO to take over JLR Special Operations
On top of this JLR's gamble on diesel engines has backfired spectacularly in the wake of the VW emissions scandal and the subsequent knee-jerk reactions by governments which has killed the diesel market. This has impacted already slow sales of Jaguar's saloons, especially the XE. With 90 per cent of Jaguar's sales in the UK being diesel-engined models – 45 per cent overseas – the company is staring into a powertrain wilderness. Combined with the introduction of new Worldwide Harmonised Light Vehicle Test Procedure (WLTP) regulations, the range of petrol engines Jaguar did offer has also been trimmed, further limiting consumer choice.
However, JLR has announced it is to continue to invest – up to £4bn across 2018 and 2019 – in electrified vehicles, the money earmarked for its Wolverhampton engine plant to develop the firm's electric powertrains. A new battery assembly centre is also to be created in the Midlands.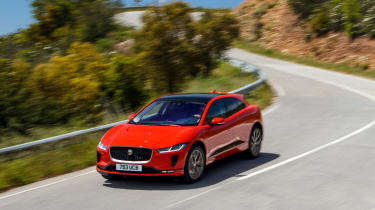 Jaguar's future could well be in electrified vehicles. Its first foray into the sector with its I-Pace SUV has been a success in terms of reviews and sales, helping the company post a 1.2 per cent sales increase in 2018. But while it beat much larger brands such as Audi, BMW and Mercedes to market, Jaguar doesn't have a range of electrified vehicles ready to capitalise on the I-Pace's positive reception. With F-Pace sales down 34 per cent, the E-Pace struggling for buyers, and both the XE and XF saloons being outsold by the I-Pace, new and more relevant Jaguars are desperately required.
While Jaguar Land Rover points out it is a quarter of the size of its main competitors, therefore making direct comparison difficult, it does claim this also provides it with the agility to make swift decisions. The problem is, while JLR executives may believe this to be true, the company's poor product offering from Jaguar – no halo car to aspire to, uncompetitive powertrains and limited offerings in more volume-driven sectors – requires it to move the majority of its eggs from a diesel saloon basket to an electrified SUV one. For Land Rover the lack of an electrified powertrain and reliance on premium sales has left it exposed to global financial uncertainty. The new Defender might provide a good news story for JLR later in 2019, but for now it needs to put as much effort into its future strategy as it does its headline-grabbing publicity stunts.