R35 Nissan GT-R (2009-2022) review – a technical triumph that may never be repeated
The Nissan GT-R purveys a legendary status like few others. Bespoke, highly strung and intense, the R35 will live on as a high point in Japanese engineering
Back in 2007 when the R35 Nissan GT-R first debuted in Japan, its facts and figures looked like something from a dreamscape. Its hardware tally was shocking (bespoke twin-turbocharged V6 engine, transaxle dual-clutch transmission, an active all-wheel-drive system that required two prop shafts and active differentials on both axles for total torque vectoring) – it seemed like Nissan might have gone too far, creating something synthetic and overly augmented.
It was a narrative that many claimed when it arrived in Europe in 2009, but the reality was something quite different. Yes, it was big and heavy, but totally brilliant. Immersive in the extreme and capable beyond what the figures suggested, it was anything but the anodised, characterless experience that some found it all too easy to label. In 2017 Nissan gave the R35 GT-R its biggest update since it was launched despite never standing still in terms of development in those nine years, with constant tweaks and adjustments to software and set-up, not to mention gradual increases in power.
But the MY17 iteration had much bigger design changes, both outside and in, with a much-needed new infotainment system and a focus on reduced noise, vibration and harshness. The aim was to bring yet more performance, but in a more mature package (the M in the R34 GT-R's M-Spec designation stood for mature).
The MY17's bodywork tweaks were as much about cooling as aerodynamics. The aim was to get more air to the radiator without having a bigger grille and increasing the drag. Some of the fillips that we saw on the GT-R Nismo made their way onto the standard car – the rear spats, for example, helped to clean up the turbulence behind the car. The C-pillars were also almost invisibly tweaked to smooth the airflow across them, and as well as being aerodynamically adjusted in its shape, the new bonnet was also stiffer, meaning it deformed less at high speed.
Partnership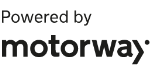 Need to sell your car?
Find your best offer from over 5,000+ dealers. It's that easy.
The engine (code VR38DETT) now produced 562bhp, 20bhp more, thanks to an increase in boost pressure and an ignition timing system lifted from the GT-R Nismo (torque also rose, up 4lb ft to 470lb ft). There was a new titanium exhaust system, and underneath was a new NACA duct on the undertray to help guide cool air towards the silencer.
Meanwhile, the body structure had been given more stiffness around the windscreen to improve turn-in, balanced by greater rigidity at the rear with reinforcement around the boot. Nissan claimed a four per cent increase in speed through a slalom as a result.
After more time behind the wheel, compared to those raucous early cars the MY17 was definitely more of a GT car than it ever was before, with greater habitability in everyday use on the road. It still sounded like a GT-R, but with the edges smoothed slightly and the volume turned down half a notch. It certainly also still accelerated like a GT-R and if anything it felt slightly stronger right up at the top of the rev range, staying keen until all the rev-limiter lights illuminated. Overtakes rarely felt so easy.
However, there was definitely less aggression in the way that the GT-R handled. It was slightly mellower on turn-in and some of the assertive agility that we were used to had been removed. There was still more than enough power to get the tail swinging wide on the exit of a corner, but unless you trail-braked it didn't feel like you would unsettle the rear with turn-in alone. It still demolished a B-road in alarming fashion, leaning on incredible grip and leaving most other cars for dead in the process, but a bit of the instant adjustability felt like it had gone. This made it feel more secure and planted, but inevitably also a little less entertaining.
One notable indication that the standard MY17 GT-R had shifted its focus was that it felt like the 'R' setting was necessary when driving really hard on the road. Previously that would have been unthinkable, with Normal setting being plenty firm enough and R useable only on a track. However, if you left the Bilstein dampers in Normal, the car just felt a little floaty when pushing on through compressions and over bumps.
The interior was undoubtedly a more pleasant place to spend time, and the materials all felt good quality, and still do even now, with the carbonfibre on the transmission tunnel looking particularly upmarket. The new paddles attached to the back of the steering wheel were fine (I prefer the longer throw of the old versions fixed to the steering column, but that's really just personal preference).
So, the new GT-R felt more polished and easier to live with. It was still freakishly quick on both road and track and it was still distinctively GT-R, but it felt a bit like the comfort model in the range. And that made complete sense, because where before one model had to do it all, the variability that was later integrated into the Track Edition and Nismo versions made the base-level cars ripe to become this wicked form of fast GT.
Prices and rivals
The GT-R as we know it came to the end of its life in Europe at the end of 2021, with the base, Track Edition and Nismo models all calling it a day at the same time. In other global markets the model was revitalised with a further few special editions in 2021, namely a rebirth of the T-Spec that brought with it a few retro colour options such as the iconic Millenium Jade that clashed (and yet somehow didn't) with the standard gold finish to the Rays wheels. The 2021 GT-R Nismo is poised to be a rare beast in Europe too, with only a handful making it over and subsequently sold.
Values in the UK do appear to be keeping steady, despite a huge uptick in demand in some other markets that has made prices go into the stratosphere. Australia, for instance, has seen second-hand Nismo GT-Rs advertised for £400,000 to £500,000, but these heavily inflated figures don't likely reflect actual sale prices for any that are changing hands.