Nissan Skyline GT-R R32 - review, history, prices and specs
The Nissan Skyline GT–R R32 arrived in 1989 brimming with tech, setting out the high performance recipe for its successors to follow
Cast your mind back to the early '90s and the Nissan Skyline was all but a stranger to our shores: a mysterious, legendary beast whose sophistication enabled it to humiliate far more expensive opposition on the racetrack and – at least according to the few who had driven or ridden in one – attack any stretch of road with astonishing pace and extraordinary all-weather poise.
The Nissan R32 Skyline GT-R was conceived for one reason: to succeed in Group A racing in Japan. It was staggeringly successful, too, winning 29 races from 29 starts. Emerging from a rich seam of stonking Japanese performance cars, that came thick and fast between the late '80s and early '00s, Godzilla was a technological tour-de-force.
Nissan skyline GT-R R32 in detail
At the car's heart was the legendary RB26DETT 2.6-litre in-line six DOHC twin-turbo engine. Rated at 276bhp and 260lb ft of torque, it was under-stressed and ripe for tuning – 1,000bhp was attainable. Moreover, it boasted a heady red line – a rarity for turbo motors, placed at 8,000rpm.
In 1989 then, the R32 had eyebrow-raising performance: 0-62mph took 5.6sec and a 156mph top speed was claimed. Such firepower saw it outstrip period rivals such as the BMW (E30) M3 and Porsche 911 (930) Turbo. 
Key to the R32's crushing cross-country speed was a four-wheel-drive system called ATTESA E-TS – Advanced Total Traction Engineering System for All-Terrain with Electronic Torque Split – which incorporated a five-speed transmission, LSD, multi-plate clutch and a hydraulic unit. Channelling all the power to the rear wheels in normal conditions, it could shuffle up to 50 per cent to the fronts if required.
> Nissan Skyline addiction – one man and his many GT-Rs
There was even rear-wheel steering, or HICAS – High Capacity Actively Controlled Steering. The rear wheels could turn in the same or opposite direction to the fronts, aiding low-speed maneuverability and high-speed stability respectively.
Partnership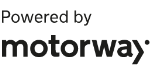 Need to sell your car?
Find your best offer from over 5,000+ dealers. It's that easy.
Equally sophisticated was the multi-link suspension set-up underpinning the R32, first applied in the Nissan 300ZX, which combined a lateral link, a trailing strut and a diagonal upper control link. Elsewhere, bolted to the hubs were five-spoke 8JJ x 16-inch alloy wheels, shod with 225/50 R16 Bridgestone Potenza Radials. In the braking department the GTR was well equipped, too. Ventilated discs, measuring 297mm in diameter upfront and 296mm outback, were clamped by four- and two-piston calipers respectively.
Homologation required the release of a Nismo R32 in 1990 and 560 examples were produced – 500 for the road, the rest for racing teams – with extra aero, some lightweight panels and steel turbos. ABS and the rear wiper were deleted, and the cars were all painted Gun Grey metallic.
 > Escort Cosworth vs 911 Turbo, Skyline GT-R, Megane R26.R and Maserati Ghibli
To celebrate the car's on-track success, a V-spec ('V' for victory) R32 was introduced in 1993. The changes were the fitment of Brembo brakes, featuring larger calipers and discs, 17-inch aluminium BBS wheels, a retuned ATTESA set-up and a lighter clutch pedal. A second V-spec machine, the V-spec II, arrived in 1994, but the only change was the adoption of wider rubber.
It was also possible to order an 'N1' model designed for home-market Group N1 racing, and this could be based on either the standard GT-R or the V-spec/V-spec II. Just 245 were made, and all were painted Crystal White and featured an uprated engine with steel-wheeled turbos and elements of the Nismo's aero kit. ABS, the stereo, the rear wiper and the air con were deleted.
What we said
evo 157 – Dickie Meaden 
These-old GT-Rs all have the same sense of quality and tremendously robust mechanicals. The engine starts with a deep rumble and settles into a rock-solid idle. The clutch is firm and the gearshift of the manual 'box is magnificently mechanical, with zero slack and maximum precision. The steering is power assisted; once up to speed it feels weighty and immediate. Already this car's sense of purpose is unmistakable.
> BMW M4 Competition Package v Nissan GT-R - New v Used
The engine is a real character, snorts and chuffs and tis-choo sneezes coming with each squeeze and relax of the throttle. It builds revs slowly at first, but once the turbos begin to blow there's a hardening of the engine note and more insistent embrace from the forces of accelerative G.
Be calm with the steering, make one smooth input and the Skyline tracks straight and true, but there's no question the real fun – and some truly outrageous handling characteristics – can be fully enjoyed in the low- and medium-speed corners. If you want a truly unique driving experience, the R32 is hard to beat.
evo 196 – Dickie Meaden
There's a delicious weight and substance to the controls and damping. Dancing along the snaking, lumpen tarmac that coils its way across Black Mountain in Wales, the car feels brilliantly alert, agile and easily placed between the unforgiving rocks that line the margins of the road. The steering weight and response are perfectly judged, as are the size and feel of the steering wheel itself. This car is a pleasure to steer.
> Nine Nissan GT-Rs that define Japan's ultimate performance coupe
There's plenty of grip and poise initially as you turn in, but as you push that bit harder and attack the remainder of the corner under power, you get a strange crabbing sensation as the R32 slides its tail enough to require corrective look, yet also pulls from the front. It's totally unlike any other car, and something that makes you catch your breath the first few times it happens. You don't even need to be going that fast for it to do it. Keep your foot in and you can deal with the remainder of the corner as you would in a rear driver by balancing the throttle and steering, but still it requires familiarity and confidence to allow that initially unnerving yaw moment to develop sufficiently to exploit and control.
This is a car with which it would take time and effort to form an intimate, intuitive bond, but crucially it's also a car that rewards effort and empathy. If you revel in the challenge of mastering dynamics, traits and foibles, peeling back the layers before finally finding its true limits, the R32 is a car you fall for in a big way. I know I have.
What to pay
Concours: £45,000+Excellent: £30,000+Good: £23,000+Fair: £15,000
Specs
| | |
| --- | --- |
| Engine | In-line 6-cyl, 2568cc, twin-turbo |
| Max power | 276bhp @ 6800rpm |
| Max torque | 260lb ft @ 4400rpm |
| Weight | 1430kg |
| Power-to-weight | 196bhp/ton |
| 0-62mph | 5.6sec (claimed) |
| Top speed | 156mph (clamied) |
| On sale | 1989-1993 |
| Price new | c£42,500 (1991) |