Meaden's love for the Subaru Impreza always leads back to those early Turbos
'With all-wheel drive and a price tag of just under £18,000, it was an Integrale Evo II for the common man'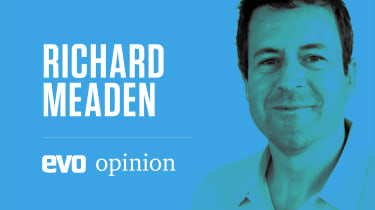 This has been a month of reminiscences for me. Fond and vivid memories that stretch right back to my earliest days as a road tester. And all triggered by spending a terrific couple of days with the Subaru STI S209.
We all have certain cars that resonate with us on a special level. I've been fortunate to drive many, many incredible cars, some worth many, many millions of pounds. And yet, if asked to compile a list of the cars that have played the biggest part in my life, the Impreza would be right up there. Possibly even at the very top.
> Subaru WRX STI S209 2020 review – US-only special driven on UK roads
It helps that the Impreza and I grew up together, with the original 2000 Turbo being one of the earliest cars I drove and wrote about as a junior road tester for the long since defunct Carweek. Looking back, it was quite a strange car, what with its frameless windows, fabric seats and scratchy interior plastics. But it was already inextricably linked with rallying and that made it very, very cool. It was also properly rapid, nailing 0-60 in comfortably less than 6 seconds and good for a solid 140mph. With all-wheel drive and a price tag of just under £18,000, it was an Integrale Evo II for the working man.
About 18 months after that first drive I found myself working on Performance Car magazine, where as the new boy I was generously entrusted with the magazine's unloved Ford Probe 24v long-termer to run. Thankfully sweet revenge came when the Ford went back, for as luck would have it the next available long-termer was a Deep Green Impreza Turbo, complete with a set of gold Speedlines from Prodrive. I adored every moment I spent in it, which was a considerable amount of time as I was commuting daily from Camberley in Surrey to Peterborough. By this time there was a very real sense of the Impreza Turbo being the car of the moment, yet its popularity was only just getting started.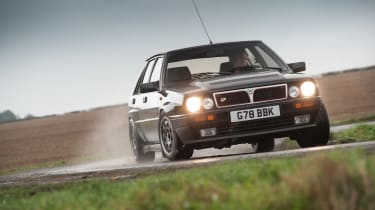 I'm sure many of you will have watched Chris Harris's eulogy to Colin McRae's epic 1995 WRC season. Well, another source of fondness for the Impreza is that for the whole of the pivotal RAC Rally I was riding in the management car with Prodrive's David Lapworth. It seems too extraordinary to be true, but there I was, sitting in the back of Lappy's STI (well before the days when STIs were seen in the UK), bombing around the UK listening to Derek Ringer radio-in stage times, and witnessing one of the greatest moments in motorsport history unfold in real time.
McRae's performance was surely every bit as remarkable as Senna's legendary 'out-of-body' Monaco qualifying lap, the difference being he was doing it mile after mile, stage after stage, day after day. I honestly don't think Lapworth, Ringer, David Richards or indeed Carlos Sainz could believe what was happening. However, whenever Colin's mischievous voice came across the radio you could tell he knew exactly what he was doing.
McRae's stunning victory and that green long-term test car got another Meaden – namely my father – hooked on Imprezas. His first was a Mica Blue five-door, which he bought from a dealership in Carlisle, a long trek from home, because they were so hard to get hold of. It was followed by an RB5 and then a P1, complete with the Prodrive Performance Pack. Oh to have them in the garage now.
> Subaru Impreza P1 vs Mitsubishi Evo VI Tommi Mäkinen Edition
By this stage we'd launched evo and those special-edition Imprezas – plus all manner of Japanese-import STIs – would feature heavily for the first decade of the magazine's life. They were its lifeblood in a way; cars you could build big tests around, or wild cards you could throw in to upset the order. The tuning legend that is Iain Litchfield knew this better than most, building his reputation on brilliantly optimised Imprezas. None more impressive than his first Spec C. Wearing the L17 CHO registration plate, that bright red machine made numerous appearances in evo, including the two-stage eCoty in 2003. It beat all comers in the 'Real World' element, but rather bemusingly – looking back 17 years later – finished seventh in the 'Surreal World' leg.
Like all good things, the Impreza's appeal and relevance faded as the rest of the world moved on. The bigger, 2.5-litre motors somehow lost the fizz and warm aural character that was such a defining aspect of the earlier cars, while the transition to hatchback should have worked, but didn't. No matter, for what the original Impreza gave us is something we lack in today's fast car market. Genuinely affordable and utterly unpretentious, its pace, character and abilities surprised all who drove one. That it was also quite ugly fostered a cult appeal, which then exploded into huge popularity thanks to the rallying heroics of McRae, Burns and Solberg.
The STIs, P1s, 22Bs and the like might have got faster, sexier and more hardcore, but my fondest feelings are still reserved for those early Turbos. They really did possess a kind of magic. Special times, special cars.
> Lancia Delta Integrale – review, history, prices and specs