'Do brands who have gone all-in on EV risk waking up and wondering what the hell they've done?'
Meaden's warming to EVs, but he isn't convinced they're the only way forward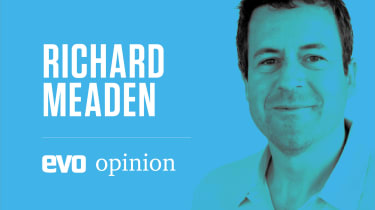 It's long been a source of personal amusement that the only hybrid cars I've spent any meaningful time with are the LaFerrari, SF90, McLaren P1 and Porsche 918 Spyder. Oh, and Audi's R18 e-tron and Porsche's 919 Hybrid LMP1 cars. Electric cars? A Tesla Model S, in the EV wonderland of Norway. As exposure to clean tech goes that's pretty niche, even by evo standards.
Or at least it was, until I made the concerted effort to bring myself up to date and drive as many hybrids and EVs as I could lay my hands on. As it happens, last month proved momentous. Not because you could find me hurling profanities at the sky in various EV charging points, but because Ford of Europe and Jaguar Land Rover both announced they were betting the farm – presumably a mix of wind and solar – on going 100 per cent EV before the decade is out.
When a volume player like Ford commits to an all-EV range in Europe you really have to sit up and take notice. Or in my case, bite the bullet and try to understand what our four-wheeled future holds. When you're in a Polestar 1 I can assure you it feels pretty bloody wonderful. A Bentley without the bling, it drives as it looks – clean, sharp and fresh, with a character that manages to push all your petrolhead buttons but also pique your interest in new technology. Yes, it's a hybrid and a halo car, but its an indication that Polestar understands us. The Polestar 2, meanwhile, though very clearly not in the 1's league, proves to me that EV driving in an everyday context is supremely refined and soothing.
> Porsche Taycan Cross Turismo revealed – 750bhp Turbo S to top crossover range
The Taycan Turbo S is also extraordinary. It performs in a way you wouldn't believe and still retains some Porscheness, but like all EVs it is hobbled by the double whammy of underwhelming real-world range (in sub-zero winter weather a full charge never offered more than a stated 189 miles) and the misery of relying upon the UK's public charging network for longer journeys. 
It's a crying shame. Rare is the car that covers motorway miles more majestically, yet at most you have a couple of hours of blissful cruising before the gnawing stress of finding a charger invades your headspace. Porsche says the Taycan can take the best part of a full recharge in less than 25 minutes, but that becomes two hours unless you're tethered to one of the UK's beefier Ionity chargers. Far longer on your typical Starbucks charge points. 
Having a home charger would make daily use easy, but you don't spend £130k on a car to remain within an 80-mile radius of your home. The frustration of out-of-order chargers, a fragmented network of providers and taking seven-and-a-half hours to complete what would comfortably be a three-hour journey by ICE is a trauma that will never leave me. This is not Porsche's fault. Whichever EV I was driving the spectre of range anxiety and the reality of adding unwanted dead time for top-up charging soured the experience. For now, and despite their obvious inefficiencies, hybrids are infinitely more useable.     
This said, I know EVs absolutely have their place in our futures. Yet I can't help thinking brands who have recently gone all-in on EV risk waking up and wondering what the hell they've done, a bit like beer fear after a boozy party. It's all very well seeing Tesla stock skyrocketing and Lucid, an EV start-up that hasn't even sold a car yet, being valued at a faintly ludicrous $24billion, but deciding the ICE age is at an end seems hugely premature.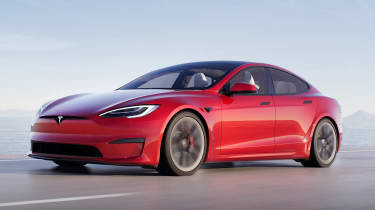 I'm sure it's no coincidence Porsche chose the very same month to announce more details of its synthetic fuel development, which makes existing ICE cars as green as EVs. Of course, the whole concept pivots on being able to produce the magic juice in sufficient volumes, but it's proof that there are less disruptive ways to achieve massively reduced emissions.  
Here in the UK we are apparently still going to sink £100billion or more into the HS2 railway. If it's anything like the rest of our rail network it will be so expensive for passengers to use it will be cheaper to lease a car. Surely that money could be put to better use invested into the development of synthetic fuels and in creating a genuinely world-class infrastructure for the EVs we're being forced to embrace? 
Again and again the automotive industry has proved itself to be one of the world's most responsive, innovative and capable. Instead of being pressured into gambling on VHS, Betamax or LaserDisc (google it, kids) and reacting to legislation concocted in the vacuum of Government office, now is surely the time to stop, assess, consult and produce a plan that encourages appropriate solutions for particular applications. The industry is hugely capable and the consumer is increasingly receptive. The future of the car should not be shaped by a one-size-fits-all strategy.