'An unlikely head-turner holds great promise for a British sports car institution'
I've parked Ferraris outside my house and no one's paid much attention, but everyone on my street went absolutely nuts for this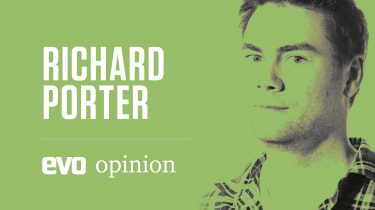 I've never driven a car that attracted so much attention from my neighbours. Relentlessly they came, wanting to paw at its bonded aluminium skin, asking if they could sit in its brilliant interior, posing endless questions about its high-tech drivetrain. I've parked Ferraris and Porsches outside my house and no one's paid much attention, but everyone on my street went absolutely nuts for the new London taxi.
I'm interested in the new London taxi, too. For one thing, it's technically intriguing because it runs primarily on electricity. Not entirely, of course, because there's a three-cylinder, 1.5-litre petrol engine under the bonnet, but this acts only as a generator, topping up the batteries and adding another 300 miles to the electro-only range of 80 miles. On my day of padding round London the dash display suggested a real-world range closer to 50 miles, especially once I'd slogged up a few north London hills. They say the average London cabbie does 120 miles a day, but takes breaks, during which he or she can, in theory, stick it on a fast charger, so the engine might never awake during the average working week, which is good for the environment. Let's not get bogged down in where the electricity comes from for now; the main thing this system promises is no localised emissions of the cancerous kind that come from diesels.
> Classic Mini gets full electric conversion by Swind
On that note, the old TX4's engine was particularly clattery and nasty, just as its ride was sodding awful, particularly for something that ran endlessly over potholes and speed humps. The new cab sorts the first problem because it's smooth and quiet, as electric cars tend to be. The greater delight is to discover that, at last, there's a black cab that rides the scabby tarmac psoriasis of city streets without making your eyes defocus. In fact, in the environment for which it's designed it's actually quite a nice thing to drive. I can't imagine doorhandling it down the Col de Turini, but then I can't imagine a less relevant test short of seeing if it can float. After a bit of driving I sat in the back, where the ride also feels good, as does the view out through big windows and a massive glass roof. The fabrics and plastics are from the scuff 'n' sick resistance end of the market, yet it feels luxurious because there's so much space and light. It might not seem that way when there's five of your mates in there with you and everyone's had a kebab, but on your own it's delightful.
I liked riding in the new cab. I liked driving it. I liked people's reactions to it on the street. I liked getting back to my house and having more of my neighbours coming out to look at it. At first I couldn't understand why this – a functional work machine – was so fascinating in a way that a Ferrari 488 wouldn't be. I think the answer is that the Ferrari feels distant. It's an unattainable dream for most. Whereas the cab is a machine of the people. You probably won't own one unless you're an actual cabbie, or Stephen Fry, but for a few quid you can ride in one.
Plus, there's something comforting about it. Stranded late at night in pre-Uber times the sight of that orange light approaching was one of the most welcome things an adult could clap eyes on. So we have a warmth towards cabs. And we feel a sense of ownership, too, because the black cab represents the country we live in, whether it's picking up visitors at the airport or just appearing in the background of their holiday photos. We need the black cab to be up to scratch, not only because it can take us places, but also because it represents us and what we can do as people of Britain.
I say that, but actually LEVC is owned by Geely, the Chinese firm that also owns Volvo. The TX's suspension is XC90-related and its controls are taken from a parts cupboard in Sweden, though re-rendered in unpretentious, hard-touch plastic. And this relationship is another reason why I was interested in the new cab. We've seen what Geely has done with Volvo, which is to let it confect a brilliant range of desirable, modern, on-target cars. Now I discover it's allowed LEVC to come up with an equally fit-for-purpose machine that works beautifully. And which, like the latest Volvos, looks modern and yet instantly recognisable. All of which bodes well for another company under Geely control and closer to evo hearts: Lotus. If it can make the next Elise as bang on as this cab, we're in for a treat. Mind you, there's no Lotus in the world that would attract as much attention in my neighbourhood as a new London taxi.