'I much preferred it when supercar makers were hanging on by their fingernails'
Supercar launches used to be something special, now they're a monthly occurrence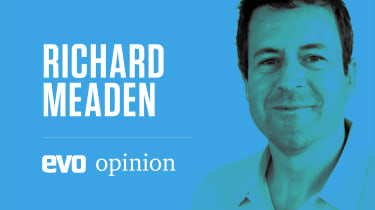 Do you remember when Car magazine proudly proclaimed 'There will never be another month like this?' That famous coverline, which ran across the front page of the September 1987 issue, celebrated an extraordinary collection of four features, in which the magazine drove a prototype Lamborghini Countach, marvelled at the unveil of the Ferrari F40, had minds blown by the first road drive of the Porsche 959 and twin-tested the 288 GTO against Aston's V8 Zagato.
I can remember buying that magazine and being in awe, both of what those cars represented and what it must have been like to pull those stories together. In those days you could always rely upon Car to deliver those kinds of story – fabulous exotica driven hard and fast, or scoops of fascinating previously unseen machines. They celebrated the fact that these supercars were always special, often mysterious, rarely predictable and never to be taken for granted. Oh how I miss those days.
> Lamborghini Aventador SVJ review - V12 power and tech turns in a mighty performance
Fast-forward to the last knockings of 2018 and McLaren has just announced what feels like its 45th new model in the last 12 months – the 970S Speedtail LT Spyder by MSO, or something like that. I should be excited, but instead I'm punch drunk. Saturated. Inured to the shock and awe such cars should create. My name is Dickie and I'm in the grip of Supercar Fatigue.
It's a sorry condition. One that leaves me feeling bereft. A traitor to my cause. Sometimes I want to lock editor Gallagher in the office cupboard, commandeer his keyboard and ensure the next issue carries the coverline 'When isn't there a ****ing month like this?'I much preferred it when supercar makers were fiscally flaky and hanging on by their fingernails. Just as I preferred it when those small handfuls of customers bought cars not because they saw them as investments or because their dealer told them they wouldn't get The Next Big Thing if they didn't, but because they were automotive outliers with money to burn and style in spades.
To my mind supercars were never sexier than when their makers existed on the margins, not in the mainstream. Business plans? Bah! Product strategy? Pfft! Give me the days when seeing any supercar on the road was life-affirming and Lamborghini's engineering development was led by a Kiwi bloke called Bob who cooked up crazy stuff like the Miura Jota or Urraco and Jarama Rally in his Sant'Agata skunkworks. It was rough and ready, but also raw and real in a way that remains utterly compelling, at least to me.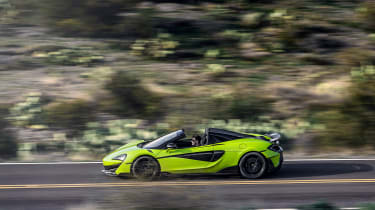 So who's doing it right? Pagani, for one. I mean do you know what's going on in San Cesario sul Panaro? No, nor do I, but this makes me happy. OK, chances are Horacio is probably dreaming up another Zonda 'Gran Finale Superiore Tricolore' or crafting a Huayra Magnifico from moondust for some reclusive collector or other, but surely that's the point of these cars and this kind of car company? They do as they please, free from outside pressures.
Who else do I admire? Jim Glickenhaus. His is a different kind of mission. One driven by the desire for credibility through motorsport success via his Scuderia Cameron Glickenhaus concern. SCG fuses the mystique of Ferrari when Enzo ran the company with the combative attitude of Ford when Henry II decided to pay Enzo back for his buy-out rebuffal by building the GT40 and winning Le Mans.
Glickenhaus's wild ambition would be laughable (and short-lived) were it not for his deep pockets and deeper resolve, coupled to some impressive racing achievements, including numerous class wins and an outright pole position at the Nürburgring 24 Hours. That SCG 003C race car spawned the deeply desirable SCG 003S road version, of which we've seen glimpses. In these spirit-crushing days of full disclosure and intense scepticism it would be tempting to dismiss SCG's road car plans as fantasy, but I'm more than prepared to enjoy the ride. That we will almost certainly see SGCs racing at Le Mans when the hypercar class comes to fruition in 2020 adds further romance to the SCG story.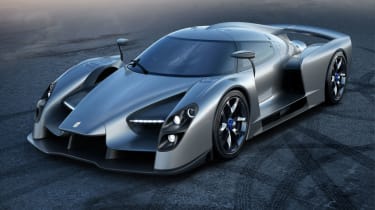 John Hennessey is another American unafraid to pursue a dream. Better known for his tuning business, the gung-ho Texan has long been a thorn in the side of Bugatti and Koenigsegg (itself a gloriously old-school independent maker) in pursuit of 'World's Fastest' glory. Keyboard warriors loved to scoff at the Venom GT's 'bitsa' origins – Elise tub, turbocharged Chevrolet LS motor and Ford GT gearbox – but as one of the few people to have driven one I feel sufficiently qualified to say they're talking out of their USB ports. In fact I'd go so far as to say it's one of the most exciting and memorable cars I've ever driven. That's why I'm more excited about the incoming all-new 301mph Venom F5 than any number of new mainstream hypercars.
Time was when a new supercar was genuinely something special. Big News. Proudly splashed across the cover of one magazine. Now they're ten-a-penny and hosed all over the internet. What a shame.