Pagani Zonda S
New Arrival
Justifying the unjustifiable is all part of the fun of buying a performance car, but how on earth can you rationalise the idea of purchasing something as ridiculous as a Pagani Zonda? I think I've tested this almost uniquely male skill to the very limit on this one, but after endless fag-packet calculations and much head scratching, I've finally arrived at the point where I've convinced myself that buying a Zonda borders on being a good idea. Well, almost. I'll try to explain…
You can't have missed the deluge of supercars that have been launched recently; Mercedes, Porsche and now Bugatti have all brought out a new generation of bedroom poster fodder which has reinvigorated the market, expanding the number of people looking to buy this type of car. Secondhand supercar values have quietly adjusted to these changes, some dropping, others stabilising, and a few starting to increase.
Overproduction is never good news at this level, and a continuous stream of pre-owned examples coming up for sale has meant that the Ford GT, Mercedes SLR McLaren and Porsche Carrera GT have all yet to reach the bottom of their cruel depreciation curves. The flipside is that cars like the Ferrari F50, Enzo and McLaren F1, whose rarity and desirability are becoming increasingly recognised, are becoming even more collectable.
Despite not yet having reached the end of its production run, the Pagani Zonda appears to have joined this latter group already. But then just 72 examples have been built so far, not through any lack of demand - increasing sales have stretched the waiting list well into 2007 - but because the size of the Pagani operation and Horacio Pagani's insistence on absolute quality mean that production is limited to a rate of just nine or ten cars a year.
The result is that the Zonda is one of the rarest cars in existence. To put that rarity into perspective, the Ferrari Enzo had a total build run of 400 cars, meaning that you're five times more likely to spot one of these ultimate Ferraris than you are a Pagani. Even the McLaren F1 ran to 105 examples (around 67 of which were road-going models, the rest racers).
Partnership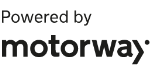 Need to sell your car?
Find your best offer from over 5,000+ dealers. It's that easy.
With so many Zondas owned by serious collectors who have no intention of ever selling, it's not often that one comes up for sale. Only 11 reside in the UK (six of which are Zonda S coupes), so when I received a call last month saying chassis no. 21, a right-hand-drive 2002 Zonda S, was going to be offered for sale, I felt I had to take a closer look.
This particular car is well known to us. It was the very first Zonda S press demonstrator, and has appeared in numerous evo features, including a 200mph attempt in Germany (055), a group test with an Enzo and a Koenigsegg CC8S (061), and our 'Car of the Decade' feature (066). It was also the car that Autocar dashed to 100mph in just 7.4sec - despite it having just 200 miles on the clock at the time - and it has even appeared in several Clarkson DVDs.
I'd actually been offered the very same car a year earlier for around £30K less, but at the time there was no way I could make the maths work. It was immediately sold elsewhere and I thought that was it, but with that purchaser now after a Zonda F, it came up for sale again…
I'd always thought that if I was ever in the position to buy a 24-carat supercar, it would be an F40. But while they still look superb, you tend to forget that they're almost 20 years old now. Having taken a closer look, it became apparent that the game has moved on. Maintenance is both critical and expensive, and then there's the concern that many have been flung at the scenery at some point.
The Zonda, meanwhile, has always struck me as being relatively sensible as supercars go (bear with me here…). That big 7.3-litre AMG engine should be tough enough to see the odometer well into six figures, and it only needs servicing every 12,000 miles or so. The beautiful carbonfibre bodywork can't rust, there's no expensive bag tanks needing replacement every five years, and Zondas have a reputation for being good on tyres - important to me after the 550's voracious appetite for rubber.
The only obstacle was the insurance. Bearing in mind that it cost an extra £300 per year to add the 550 to my AON Insurance fleet policy, the £5000 being asked for the Zonda did seem a touch excessive. Apparently it resides in a select group of cars, sitting alongside F1s, Veyrons and Koenigseggs in the underwriter's eyes.
But after a lengthy test drive I was plain out of excuses. It was as wonderful to drive as ever, with even greater punch to the 7000rpm red line thanks to the recent addition of the optional 'racing kit', which includes a titanium exhaust with little in the way of baffles inside, and a reprogrammed ECU, resulting in close to 600bhp (up from a standard 555bhp).
Yes, the asking price was a serious chunk of money, but according to my calculations there is a chance that I'll get it back if I ever have to sell it.
It's now four weeks since the Zonda arrived, and that very first tingle of excitement that comes with a new car simply won't go away. I still find myself making excuses to pop outside just to check it's still there. I can't believe it's for real, to be honest. evo really does have a long-term Pagani Zonda S of its very own. Good grief! There's a sentence I never thought I'd be writing!
I'm desperately trying not to use it every day, but with the weather having been so great I'm failing miserably. And next week I'm off to Spa for a trackday organised by UK Pagani importers Hudsons of London. Hmm… 600bhp, a £280,000 replacement cost and Spa's notorious reputation for rain… On second thoughts, maybe that insurance quote isn't so bad after all.
Running Costs
| | |
| --- | --- |
| Date acquired | June 2006 |
| Total mileage | 19,875 |
| Costs this month | £0 |
| Duration of test | 12 months |
| Mileage this month | 814 |
| MPG this month | 18.8mpg |