Pagani Zonda S
Harry Metcalfe collects his thoroughly refettled Zonda just in time to chase some classic racers on the Mille Miglia
I finally receive the call I've been waiting for. Having spent the last ten weeks in Horacio Pagani's intensive-care ward, my Zonda is ready for collection. So I'm on my way to collect it, and the timing couldn't be better, coinciding nicely with the weekend of the Mille Miglia retrospective. It really would be silly not to combine the two happenings…
After stepping off the plane in Bologna, the first stop is the Pagani factory, to meet up with Horacio and run through what he's done to my car. When I arrive, C12 UFO is sitting in pride of place in the crowded workshop. Horacio marches me over, releases the rear clamshell and takes me through the list of mechanical changes he's made. There's a lot to discuss.
The gearbox is all-new for a start. It might look the same to you and me, but this is the one developed for the Zonda F, so hiding inside there's a special torsion diff, revised selector forks for quicker changes, subtly altered gear ratios and a water-to-oil cooler for the gearbox oil.
The original rear dampers and springs have been dumped and changed for new Zonda F units, together with new F rear suspension joints and re-anodised suspension components.
Outside, two extra diffusers have been fitted to the rear undertray, helping to stabilise the air at very high speeds (I think we're talking 150mph-plus here). There are new brakes too, and I really do mean new brakes: four new discs, new callipers and a new master cylinder being fitted after it was discovered that the brake fluid had been contaminated, leading Horacio to recommend that everything it had touched should be changed. Then there are new tyres all round, new titanium wheel nuts (for some reason I'm very, very proud of these little beauties), a new carbon cover for the front splitter and re-treated carbon along the sills.
Partnership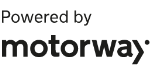 Need to sell your car?
Find your best offer from over 5,000+ dealers. It's that easy.
The list goes on. Inside there's a row of change-up lights along the top of the steering column, a bright red starter button on the top of the gearstick and re-treated leather throughout the cabin.
I'm ecstatic, but I sense Horacio still isn't happy. The reason? He can still feel a slight vibration coming from the rear of the car and can't work out what it is. He had the gearbox out again but it wasn't that. He changed tyres, wheels, suspension components and clutch, but still it's there. He admits it's only a trace now, so not really a big issue, but Horacio is such a perfectionist I know he won't let it rest. I just better brace myself for the final bill.
We need to be on our way if we're going to make it to our hotel in the beautiful town of Pienza, down in the south of Tuscany, at a reasonable hour, so we say our goodbyes and ease into the busy Friday afternoon traffic circulating Modena.
Driving away, there's not a rattle, not a squeak and certainly not a vibration to be felt. The car is like new. It rides slightly better too. Not that there was a problem before, but it now feels like it's been improved another notch, wheel control close to perfect, steering super-direct. Horacio might not like the name, but I reckon this car should be known as a Zonda SF from now on. It feels that good.
The new brakes are up there with the best I've ever experienced, too, offering perfect weighting and a level of control that allows you to squeeze them right to the point of lock-up – with the tyres starting to squeal in protest – before backing off again without ever triggering the ABS.
A couple of blasts on the autostrada confirm the engine is just as fit as before, the speedo needle happily sweeping past some very big numbers in an instant. Behaving like this, it's not long before we find ourselves winding our way up to our hotel, perched on a cliff overlooking the fabulous Val d'Orcia valley that, tonight, is washed in the golden light of the setting Tuscan sun.
The next day dawns bright and warm. The Mille Miglia contestants, making their way from Rome to Brescia on the third and final day of the event, will be passing through this part of Italy in an hour or so. Our plan is to take up position on the outskirts of Radicofani, some 20km south of here, and choose our moment to join the convoy.
I've not seen the Mille Miglia before, but I've been told that, in all, it can take around three hours to go by. The participating cars – all 375 of them – set off at 30 second intervals, while an enormous entourage of chase vehicles, media and general hangers-on mix in amongst the contestants. I'm hoping to become one of those hangers-on, but I'm not entirely sure how it's going to work, so I've arranged to tag along with some guys from Octane magazine, who have somehow managed to blag an Audi R8 for the event (the swines).
The plan doesn't get off to a great start, though. After two hours of waiting, the R8 still hasn't come through Radicofani, and a quick phone call reveals that, after getting a little lost, it's already 40 miles further up the road. There's nothing for it but to drive like the clappers and try to catch it up.
We're off. Ahead is a Ferrari Testarossa, 1950s style. These roads are some of the best in Italy and the Ferrari is setting a blinding pace. It's glorious to watch, drifting through bend after sweeping bend until we drop down onto the open road linking Siena and Rome. Having been established by the Romans, you can probably imagine how straight it is. Here's a chance to make up some time.
I pass a couple of cars, unsure how hard to push, and it's then that I notice the flashing blue lights in the mirror. This is not good timing. A police motorcycle is flying up the middle of the road. It's certainly me he's after, too. Oh dear. I slow to around 70mph and he draws alongside.
'He's got a bloody camera!' shouts my excited passenger. I glance round, fearing the worst, and yes, he's certainly got a camera, but it's not a speed camera – he's just trying to get a shot of the Zonda. At 70mph. On a police motorbike. Italy is like that sometimes…
At each junction police officers wave their batons around, pointing us in the right direction while stopping the other traffic. As we enter each town more police and marshals sift through the entourage so only the competitors make it through the centre, while the riff-raff are forced round the outside. That's us, then.
All along the route, groups of enthusiasts have camped out to watch the action. This really is a thousand-mile-long motoring festival, cutting right through the heart of Italy. There must be hundreds of thousands out to watch. In fact, as we cross over the Futa pass there are so many people around it starts to get dangerous. Think of those scenes on TV where a rally car thunders through the parting crowds and you'll start to get the idea. But the WRC runs on closed roads. These roads are still open to the public, so locals are constantly coming the other way in cars and on motorbikes. To be honest, this section of Mille Miglia, from Florence to Bologna, feels a little out of control, although we don't see any crashes.
As the crowds start to thin, we're in for another surprise when I catch sight of a Bugatti EB110 behind us. It looks like a perfect example, and it's definitely in good health, being very quick, if not quite as electrically quick as the Zonda (those quad turbos take time to spool up).
We spend the next 20 minutes locked together, diving through the seemingly endless succession of bends that follows these stunning gorges cut by ancient rivers. It's a perfect driving moment, the memory of which I'll treasure forever.
As we approach Bologna, the sun starting to sink towards the horizon, we get separated from the Bugatti, but soon a fabulous rally-prepared Fiat 500 takes up the chase. It sums up the day perfectly, as the spread of cars we've seen has been amazing.
We find our hotel, which is journey's end for us, but the Mille Miglia competitors still have a few hours' driving ahead before they can relax. It's certainly been a long three days for them. Today alone the first runners left Rome at 6.30am and won't reach Brescia till well after sundown. The fact that, back in 1955, Stirling Moss drove his Mercedes-Benz 300 SLR around the entire route in just over ten hours seems even more amazing now than it did before. Today, operating not as a race but more as a parade for pre-1957 cars, the Mille Miglia is still an extraordinary spectacle – the kind of thing that could only happen in Italy.
We never did catch the Octane boys in the R8, but it's still been an amazing trip, one that I'm not sure can be topped. But Horacio has a cunning plan. I think it involves me chasing him to Sardinia. Or was it Sicily? I'm not sure, and to be honest I don't really care. It's going to involve driving a Zonda in Italy again and, as far as I'm concerned, that makes for a perfect weekend.
Running Costs
| | |
| --- | --- |
| Date acquired | May 2006 |
| Total mileage | 27,187 |
| Costs this month | TBC |
| Mileage this month | 812 |
| MPG this month | 17.2mpg |