Pagani Zonda S
Harry Metcalfe re-acquaints himself with the Zonda, which has been wrapped up warm during winter
It's been six long months since my last report on the Zonda. It's still here, but with the way the weather's been I just haven't wanted to risk taking it out. As anyone who's ever had a car valeted will tell you, once your car is sparkly clean the last thing you feel like doing is making it all grubby again. That feeling is intensified ten-fold with the Zonda as it's such a pain to clean again: everything on this exquisite car is so exposed to the elements that you hate driving it in dirty conditions or, even worse, risk getting it covered in salt. So this winter it's been tucked up in its dehumidified lair rather more than normal. I've even been thinking the unthinkable; wouldn't it make more sense to sell the car, rather than just store it for months on end in a garage?
Do the sums and, at the price I paid originally, together with insurance and routine servicing (ignoring last year's works brake upgrade for a moment), the Zonda costs me around £1350 a month. In the middle of summer that seems great value; I'll happily pay that to have the joy of a Zonda to play with. But on the flip side, paying roughly £8000 to keep it under a cover, in a garage, for six months doesn't seem very clever at all.
So it was a good job I was at home on January 27, as that particular Sunday was the first day in months when the weather finally got its act together. The previous few days had been wet but also extremely mild so there was no salt on the roads, now the sun had decided to put in an appearance.
By 10am the roads were dry so, expectantly, I went out to the garage to prod the Zonda out of its slumber. It roared into life at the first crank of the starter (thank the mains-powered Pagani battery conditioner that comes as standard for that), the building reverberating to the sound of 12 angry AMG pistons pounding the air/fuel mix into submission. After five minutes of warming fluids it was time to go.
Partnership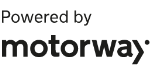 Need to sell your car?
Find your best offer from over 5,000+ dealers. It's that easy.
It wasn't long before I was in petrolhead heaven. I'd forgotten what an incredible event it was to drive – the steering is so alive, the throttle response so immediate and the sheer excitement of simply driving so utterly enthralling, priceless even. Little things I'd not noticed before came to me as the miles rolled by. Things like the speedo… The first indent is at 20mph, then they come at 40, 60 and so on all the way round to 240mph. So at normal road speeds the needle barely twitches off the stop. Only on proper supercars do you find speedos so dismissive of everyday speeds!
The real shock arrived later in the journey, though, as I went to overtake a van trundling along a quiet B-road. Fourth gear, 2000rpm and the moment I pressed the accelerator my comfort bubble was ripped apart. Holy s**t! The van was gone in an instant as the Zonda snarled past; the feeling of unrelenting power at my control total. Another overtake, this time using third. Insane. The time/distance equation takes on a new perspective when you've roughly 600bhp at your disposal shifting just 1250kg. I know on paper cars like the Veyron are that much faster again, but in my experience there is no other car that feels quicker than a hard-charging Zonda gunning for the red line.
After that Sunday, all thoughts of selling her quickly evaporated: spending £1350 a month to have something as mad (but equally as wonderful) as the Zonda around the place suddenly seemed worth the financial sacrifice. There really is no feeling like it; imagine having the keys to Alton Towers in your pocket, to be able to experience any one of those adrenalin-filled rides whenever you feel like it. That's exactly what it's like to have a Zonda sitting in your garage at home and that's precisely why it's staying in my garage for some considerable time to come.
Running Costs
| | |
| --- | --- |
| Date acquired | May 2006 |
| Total mileage | 30,181 |
| Costs this month | £0 (since last report) |
| Mileage this month | 484 (since last report) |
| MPG this month | 17.1 |