Peugeot 207 LW
Race car for one-make series points to 207 GTI
Assessing cars can be a tricky business. Is the judgment absolute or relative? Standards change all the time, and this puts a lot of pressure on our built-in mental calibration systems. Imagine you're comparing, say, three new hot hatches, all of which are fundamentally good. Context then becomes everything, minor differences assume major proportions, less good turns temporarily into tragically bad until equilibrium returns.
Why am I telling you this? Because Peugeot's new 207 GT THP 150 is splitting opinion. Some like it for its glimpses into a 207 GTI future flavoured with 205 GTI driver involvement, for its torque and its pointability, if not its intrusive and non-switchable (above 30mph) ESP system. But others, including Jethro here at Evo Towers, do not. What, then, are we to make of this racetrack mutant of the breed, the 207 LW?
The LW, or lightweight, is next March's GTI (or RC in France) stripped out for one-make race action. It has the full-fat 172bhp turbo engine already seen in the Mini Cooper S, plus a cat's cradle of a bolted-in roll-cage that puts back the weight lost by the removal of all superfluous trim. The only seat left is the driver's Sparco bucket, the only original trim is on the dashboard; the door panels are sheets of glassfibre and even the gear linkage is naked. Overall, about 100kg are jettisoned.
ESP and ABS are out, adjustable brake balance is in. The wheels are ultra-light Peugeot Sport racing items, but the tyres are the GTI-standard 225/45 R17s. Aluminium-look door mirrors and the tailgate spoiler are also GTI items. You can buy an LW from March at £17K in kit form or £20K ready to race, but it's not really road-legal despite retaining its catalyst.
I'm at a little racetrack in Lohéac, Brittany, and the surface is damp. Climb in, belt up, start up, go. We already know the Cooper S engine has a fine torque delivery, quick and consistent with so little lag it almost feels like a supercharged unit. It's the same here in the 207, which surges forward with S-matching eagerness. So it should, because the LW weighs much the same as a road-ready Cooper S. There are only five mushily selected forward gears here, though, which is disappointing even though the torque spread bridges the gaps perfectly well.
Partnership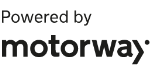 Need to sell your car?
Find your best offer from over 5,000+ dealers. It's that easy.
Lap two, confidence building, here's the end of the first straight and I'm braking hard, too hard, for the hairpin. The brakes, whose calibration is still 'under development', lock up and I slither gently into the gravel. No harm done, back on to the track, and what happens if I pile into this long left-hander and lift off?
The tail steps out obligingly, quickly, precisely and controllably, which I expected given the nose's keenness to point into every bend. This is a very flickable car, tidy but frisky and good fun, if a touch lacking in steering feedback.
So, is this what the GTI will be like? The LW has dampers calibrated for its weight and track role but yes, says Peugeot, it's an accurate GTI-pointer. That's good news, especially as the GTI's ESP will be fully killable. Pity the GTI won't be a bit more LW, though. If the new Mini can be relatively light, why not the 207?
Specifications
| | |
| --- | --- |
| Engine | In-line 4-cyl, 1598cc, 16v, turbo |
| Max power | 172bhp @ 5800rpm |
| Max torque | 177lb ft @ 1600-4500rpm |
| 0-60 | 7.0sec (est) |
| Top speed | 135mph (est) |
| On sale | March 2007 |