Peugeot 508 RXH review
Peugeot's Audi A4 Allroad and VW Passat Alltrack rival has a unique selling point - it's a diesel hybrid
What is it? 
Peugeot makes an Audi Allroad and adds a USP by making it a parallel hybrid. The 508 RXH is based on a 508 SW, aka estate car, but gains 30mm of ground clearance, protective cladding along lower edges and around arches, some handsome 18in wheels and a new-look nose. 
The RXH, whose initials are cheekily similar to those of a certain hybrid Lexus 4x4, is intended to push the Peugeot brand upmarket as the fully-loaded Limited Edition version's £36,000 price confirms. The draw of a 197bhp total power output and a CO2 rating of just 107g/km is a strong one, too. Company-car users will flock to the RXH in droves, its maker hopes. 
Technical highlights? 
We've already seen this engine and electric motor combination in the 3008 Hybrid4 and the Citroën DS5 Hybrid4, and it will soon also be offered on the regular 508, but it's particularly suitable for a car with off-road tendencies. The front wheels are driven by a 161bhp, 2.0-litre turbodiesel, the rear wheels by a 37bhp electric motor, and the most power available when both are in action is 197bhp.
The RXH can drive (gently) on the motor alone up to 40mph for a maximum 2.5 miles, provided there's enough battery charge left. A six-speed automated manual gearbox is not normally as smooth as a double-clutch or torque-converter unit, but it's cheaper, lighter and more fuel-efficient so Peugeot uses one here. The electric motor applies torque during the break in the engine's torque delivery as the gears shift, theoretically maintaining smooth, surge-free progress. 
What's it like to drive? 
There are four modes, selected by a rotary knob on the centre console: ZEV (electric-only), Auto (leave the RXH to do what it thinks best) Sport (sharpens the responses and keeps the revs higher) and 4x4 (keeps the rear wheels powered, for snow or off-road use). Auto is fine if you're not in a hurry, and impressive economy can result as shown on the RXH's various displays. Just ambling along with busy open-road traffic returned a 56.5mpg average, but as soon as you get keen the figure plummets. 
Partnership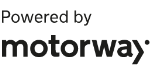 Need to sell your car?
Find your best offer from over 5,000+ dealers. It's that easy.
If you have any desire to have a good driving time, you'll need Sport – and probably the gearshift's manual mode with paddleshifts. Driving with any verve soon brings on the single-clutch surges because the motor can only do so much to smooth them. You soon learn the required accelerator-lifts during upshifts, a clutchless-transmission action infrequently called upon in these days of widespread DCTs. 
This is a big car and feels it, but the steering is precise and progressive and the RXH is easy to place. It grips well and resists understeer, but the trade-off is a sometimes-lumpy ride over small bumps and some abrupt checking over undulations. Given the luxury slant, the RXH should cosset better over bumps without losing the fluidity for which Peugeots – including hot ones – were once famous. 
There's no doubting the off-road ability, though. It might look like a gently pumped-up estate car, but the RXH can climb and descend gradients steeper than 1-in-2 and climb diagonally over shocking terrain twists without a single creak from its structure. This we did not quite expect. 
How does it compare? 
It's dearer than an A4 Allroad 2.0 and only a little cheaper than a 3.0, but is more interesting than they are, better equipped, their equal for interior quality and rather better for interior design. The new Volkswagen Passat Alltrack is cheaper again but feels a little less special. And none of these comes close for CO2 scores and the tax savings that result. Against all that, the Passat rides better and the VAG cars' manual or DCT gearboxes are much nicer to use. 
Anything else I need to know? 
The RXH is unique in its class in being a hybrid, but a simpler front-wheel drive version, using PSA's 2.2-litre, 201bhp turbodiesel and either a manual or a normal auto gearbox, would probably be a better drive. Such a car could be called RX GT, perhaps, and would be easy to make. Could it happen? We'll have to wait and see, but meanwhile RXH prices start at £33,695.
Specifications
| | |
| --- | --- |
| Engine | In-line 4cyl, 1997cc, turbodiesel, plus electric motor |
| Max power | 161bhp (engine), 37bhp (motor) |
| Max torque | 225lb ft (engine), 150lb ft (motor) |
| 0-60 | 8.8sec (claimed 0-62) |
| Top speed | 132mph |
| On sale | Now |