Porsche primes customers for 10% surcharge in event of no-deal Brexit
Letter warns of possible price increase for cars arriving in the UK after 29th March 2019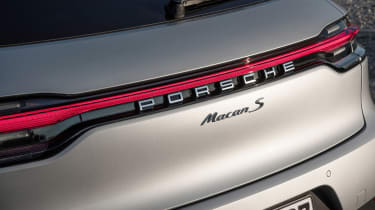 Porsche is asking its customers to sign a document confirming that they will pay a supplemental ten per cent on the price of their new car if the government does not negotiate a new trade deal with the EU.
This is the first instance of a direct effect on the realities of purchasing if the government fails to secure a new trading deal that guarantees no fresh tariffs will be imposed. The Society of Motor Manufacturers and Traders (SMMT) warned previously that a no-deal Brexit could result in increased import tariffs pushing up the price of cars brought in from the EU, but this is the first confirmed instance of a manufacturer passing this possible price hike to customers in the UK.
> Click here for our review of the latest Porsche Macan
A spokesperson from Porsche confirmed: 'As one potential outcome of the Brexit negotiations, there is a possibility that a duty of up to 10 per cent may be applied to cars imported into the UK by us after March 29th. In light of this we have chosen to inform customers whose cars are likely to arrive after Brexit occurs to warn them that they may be affected by this tariff – allowing them to be fully informed at the point of sale and, if they wish, to adjust their order accordingly.
'This is a precautionary step in the interests of allowing our customers to plan ahead, should this situation arise. Customers who have placed deposits on or before January 17th this year will not be affected by this change.'
Tough love from Porsche, then, but it is an unfortunate reality that cars, not to mention all other consumer goods entering from the EU, that could be about to get significantly more expensive.